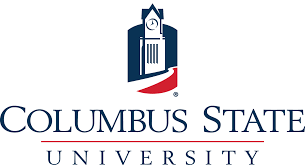 Scene Shop Supervisor, Lecturer
Job #1863
Apply
Location
Columbus, Georgia
Salary
The annualized salary for this position is $35,000 and includes full benefits.
Summary
Scene Shop Supervisor, Lecturer
Job ID: 227644
Location: Columbus State University
Full/Part Time: Full-Time
Regular/Temporary: Regular
Job Summary
Columbus State University has an opening for a Scene Shop Supervisor / Lecturer in the Department of Theatre. Located primarily in the Riverside Theatre Complex on the RiverPark Campus, this position provides technical and teaching support in the areas of lighting, sound, and scenic design within the Department of Theatre.
Responsibilities
Responsibilities include but are not limited to:
• Supervises Scene Shop, Theatre Practice, and Fundamentals of Technical Theatre (scenic and lighting/sound) students, as well as those students who are part of the crew for our seasonal productions
• Oversee a safe, healthy, and clean work/shop environment. This is a top priority and the Supervisor is vital in maintaining this environment for student-learning.
• Teach related technical courses
• Oversee construction of scenery; understands working drawings and elevations, cut lists, construction methods (e.g. welding, pneumatics, hand tools, power tools, adhesives, foam construction plastic, etc.)
• Maintains/repairs lighting equipment
• Maintains/repairs scene shop tools, equipment, and materials inventory
• Take a lead role in load-in, tech, and strike of all productions
• Other duties as assigned
Required Qualifications
A terminal degree in theatre (MFA) is required for teaching responsibilities.
Proposed Salary
The annualized salary for this position is $35,000 and includes full benefits.
Contact Information
If you have any questions, please contact the Human Resources Office at 706-507-8920 or e-mail to hr@columbusstate.edu.
Conditions of Employment
A successful criminal background check will be required as a condition of employment.
Special Applicant Instructions
For fullest consideration, please submit your application immediately. Columbus State University is an Affirmative Action/Equal Opportunity Employer, Committed to Diversity in Hiring.
All applications and required documents must be submitted using Columbus State University's online employment site and a complete packet must be submitted for full consideration.
To apply, visit https://apptrkr.com/2273401
Apply