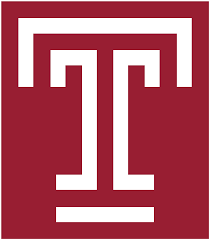 Scenic Technician (Master Carp)
Job #3714
Apply
Location
Philadelphia, Pennsylvania
Field
Technical Production
Summary
The Center for the Performing and Cinematic Arts (CPCA) Scenic Technician, under the direction of the Director of CPCA Production and Theater Department Chair, will work in the Center Scene Shop, in Tomlinson, providing rough and finish carpentry in the construction, alteration and repair of scenic components created for productions during the Theater and Opera Season. Works directly with the Center production departments, faculty, administration, and staff, as well as undergraduate and graduate students and professional designers serving as the Scenic Technician (Master Carpenter) in all Center spaces and venues.
This position is responsible for supporting the Director of Production and the artistic vision of directors and designers as it relates to the realization of scenic designs and props for departmental productions and events. In addition, the Scenic Technician will manage, train and mentor students in a hands-on work environment during afternoon shop hours and all technical rehearsals. The Technician is expected to share the commitments to academic theater, opera productions and the mission of the departments. Performs other duties as assigned.
CPCA is committed to building a diverse, vibrant educational community grounded in appreciation for the arts, others, open-mindedness, and respect. Academic Advisors are expected to respect the diversity of our students, not only in terms of their race, ethnicity, gender, sexual orientation, religion, and political views, but also in terms of their career aspirations. Read more here: https://www.temple.edu/life-temple/diversity-and-inclusivity
Requirements
BA or BFA degree and at least one year of experience in scenic construction (carpentry, fabrication, and prop making) in an educational or professional theater or related setting. An equivalent combination of education and experience may be considered.
Apply