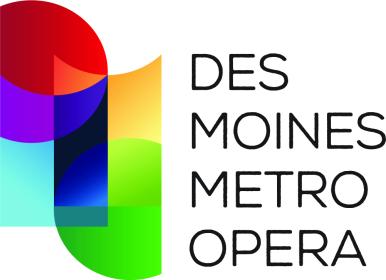 Shop Carpenter (Summer)
Job #4659
Apply
Field
Scene Design and Technology
Salary
$600/week plus housing and travel stipend
Summary
Summary:
Des Moines Metro Opera is a major summer opera festival located in Indianola, IA. The Company produces 3 new productions each season in a summer repertory schedule as well as a smaller scale chamber sized production in the 2nd Stages Series. Our 51st mainstage season includes a rental production of Bizet's Carmen, new production of Bartok's Bluebeard's Castle, and a new production of Prokofiev's Love for Three Oranges. The 2nd Stage Series includes a production of Redler's The Falling and The Rising which will be presented at Camp Dodge, as well as Kander's dwb (driving while black) which will be presented at three different community locales. The dates for DMMO's 51st Summer Festival are May 17 – July 28, 2023.
Principle Duties and Responsibilities:
• Work under the Scene Shop Supervisor and Master Carpenter to help prepare, build, and modify scenery for the festival season.
• Assist in the repair, modification, or building of any shop or theater improvements.
• Assist in scenic changeovers as needed.
• Assist in run crew if needed to cover a sickness or injury in the Show Operations Department
Essential Job Functions:
Works with creative teams and performers, independently utilizing their creative ability and artistic judgment to achieve a successful interpretation of designs for new productions. Consults with and updates the Master Carpenter and keeps them informed of all stages of production.
Compensation:
$600/week during the festival season.
$300 travel stipend to be paid upon arrival.
DMMO will provide single occupancy air-conditioned dorm housing during the festival season.
Qualifications and Skills
Any Combination of education and experience providing the required skill and knowledge for successful performance would be qualifying. Typical qualifications would be equivalent to:
• 2+ years of experience working in a scene shop
• Minimum BA/BFA in Theatre or equivalent professional experience
• Excellent verbal and written communication skills
Application Process:
Submit resume and cover letter, email or by mail to:
Des Moines Metro Opera
Attention: Bearclaw Hart, Director of Production
106 West Boston Avenue
Indianola, IA 50125
production@dmmo.org
Deadline:
Applications will be accepted until the position is filled. Applicant screening process begins immediately.
As an Equal Opportunity Employer, Des Moines Metro Opera celebrates diversity and inclusion. We do not discriminate against any employee or job applicant on the basis of race, color, religion, national origin, creed, gender identity, sexual orientation, pregnancy, disability, age, veteran status, political affiliation or philosophy. All qualified applicants are encouraged to apply.
Apply