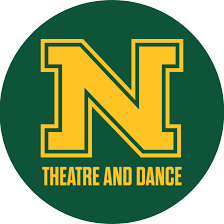 Sound and Media Supervisor and Engineer
Job #2663
Apply
Location
Marquette, Michigan
Field
Sound Design & Technology
Salary
$43 7670 - $47 000
Summary
Northern Michigan University is seeking applications for a Sound and Media Supervisor and Engineer. The position will structure and allocate the University's technological resources in a manner that enables the three departments (Communication and Media Studies, Music, and Theatre and Dance) to advance their academic, professional, and service missions while maximizing the cost-to-benefit ratio of the resources. This involves coordinating between departments and developing plans that fall outside of any one exclusive department.
The position is traditionally Monday-Friday, 9:00 am-5:00 pm with remaining hours determined by individual departments. Evening and weekend work required. The targeted salary range is $43,760-$47,000.
Requirements
Minimum qualifications: Bachelor's Degree Sound, Video and Media Engineering, Technical Theatre or a related field. Three years' professional experience and/or graduate school training in sound, video and/or media post production. Three years' professional experience and/or graduate school training in live sound, media and video entertainment.
Required knowledge/skills/abilities: Ability to create, integrate and maintain audio, media and video systems and equipment. Ability to record live department events. Knowledge of computer, networking, and media system infrastructure. Ability to edit/master video and audio recordings of Department events. Ability to coordinate departmental live stream. Ability to supervise staff. Ability to source rights to sound, media and video assets. Ability to implement and integrate sound, media and video systems. Knowledge of digital recording for sound and video. Knowledge of networking and computer system configurations. Ability to train faculty and staff in sound, media and video systems. Ability to maintain software and firmware.
Apply