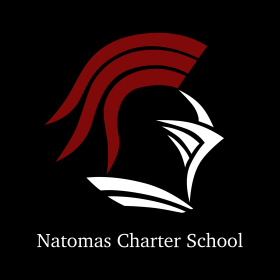 Stagecraft Teacher/Technical Director
Job #3402
Apply
Location
Sacramento, California
Salary
$50,350+ commensurate with experience
Summary
Under the direction of the Academy Principal, the Performing and Fine Arts Academy (PFAA) Stagecraft Teacher / Technical Director is responsible for working closely with the Theater Arts Department, Music, and Dance departments in producing PFAA's award-winning shows. The Stagecraft Teacher teaches stagecraft classes and works with a team of students to design and build sets, as well as design lighting and audio for middle and high school productions.
The Stagecraft Teacher / Technical Director provides a supportive and innovative learning environment that supports student achievement through a comprehensive, learner-centered curriculum that meets state standards. The Stagecraft Teacher / Technical Director develops and implements hands-on learning activities that emphasize critical thinking and encourage creativity. The Stagecraft Teacher / Technical Director must be adept at researching, designing and implementing innovative, hands-on lessons that address the diverse needs of middle and high school students. Enthusiasm for working in a collaborative environment in which staff engages in cross-curricular, cross-grade level planning and non-scripted curriculum is essential. The Stagecraft Teacher / Technical Director must provide a high quality educational program with the dedication and desire to go above and beyond to ensure that our students succeed academically, socially, and emotionally.
Requirements
Performing and Fine Arts Academy is seeking a dynamic Stagecraft Instructor/Technical Director teacher to join our team of educators for the 2022-23 school year. Join our innovative and student-centered environment!
Minimum Education and Experience:
- Bachelor's Degree
- Professional Experience in Stagecraft / Technical Directing
- Single Subject or CTE Teaching Credential or enrollment in an internship/credential program
- CLAD/CTEL Certificated or EL Authorization (if required)
Other Requirements:
Must hold a valid California Driver's License and must provide proof of automobile insurance coverage. Testing of tuberculosis (skin test or chest x-ray) is required upon employment and every four years thereafter. Clearance from the Department of Justice (DOJ) and Federal Bureau of Investigation (FBI) required upon employment.
Please Include:
- Letter of Introduction. In your cover letter, please describe how your educational philosophy and experience are a good fit with Natomas Charter School and this position.
- Resume
- 3 Letters of Recommendation
- Portfolio of previous work in Stagecraft and Technical Directing
Apply