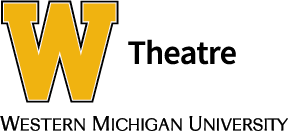 Supervisor of Costume Shop
Job #1702
Apply
Location
Kalamazoo, Michigan
Field
Costume Design and Technology
Summary
Supervisor of Costume Shop: Western Michigan University Department of Theatre seeks a Supervisor for the Costume Shop. Position begins August 2021 and is a nine-month appointment with full year benefits. Salary dependent on level of experience. Staff position includes co-teaching three levels of Stagecraft coursework. This position oversees the running of the costume shop, construction and alterations of all costumes in our multi-production season, overseeing the maintenance of costume shop equipment and management of costume production budgets. We also value an interest in working with talented undergraduate BFA costume students with focuses in either costume design or technology.
The Department of Theatre has 16 full-time faculty and staff, 4 adjunct professors, 210 majors and is accredited by NAST. It is a vibrant, undergraduate-only, highly competitive-entry program that highly values collaboration. The Department of Theatre offers a Bachelor of Fine Arts degree with emphases in acting, design/technical production, arts management, stage management, and music theatre.
Requirements
Qualifications: Minimum: Bachelor's Degree and two-years relevant experience; Desired: At least 1 year as draper or costume shop manager, MFA in Costume Design, Costume Technology or Costume Shop Management. Review of applications will continue until the position is filled.
Apply