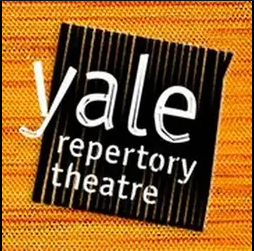 Tailor/Draper
Job #5435
Apply
Location
New Haven, Connecticut
Field
Costume Design and Technology
Summary
David Geffen School of Drama at Yale/Yale Repertory Theatre seeks a highly motivated and positive individual to join our staff as a Tailor/Draper.
Some responsibilities include:
• Collaborates with Costume Designer to interpret costume renderings, discussing possible materials and methods to achieve designs.
• Creates unique patterns using flat-patterning and draping techniques.
• Supervises the work of first hands, stitchers, and students, while ensuring and participating in constructing a wide range of complex and specialized costumes and craft pieces.
• Fits costumes on a wide range of actors.
• Uses a variety of complex and specialized tools, processes, materials, and equipment.
• Attends appropriate meetings and rehearsals.
• Assists in maintaining the safety and efficiency of all costume shop operations.
• Prioritizes and performs maintenance and repair of costume shop, tools and equipment.
• Works occasional nights, weekends, and holidays.
This position reports to the YRT/DGSD Costume Shop Manager. Compliance with Yale University and Yale Repertory Theatre COVID-19 policies is required. Details can be found at https://covid19.yale.edu/
Rate is $33.17/hour, overtime-eligible after 37.5 hours per week. This is a recurring, seasonal position from approximately mid-August through mid-May. Preferred start date of January 3, 2024.
Application review will begin Sept. 25th, 2023. https://bit.ly/83531BR or search "Careers at Yale," then select Search Jobs (external) with keyword Drama.
Requirements
Equity Diversity, Inclusion, and Belonging: We believe in the transformative power of art to promote wonder, empathy, and understanding in the world. In pursuit of this vision, we resolve to foster and sustain a diverse, equitable, and inclusive environment where all members of our community can thrive in life and art. This vision requires an ongoing commitment to assess our organizational culture on a regular basis and ensure that our practices and operations are explicitly anti-racist. Through rigorous interrogation of our personal and professional practices, we commit to dismantling the barriers to the creation, learning, and celebration of the communal practice of making live theater. A detailed history of Yale Repertory Theatre's work and commitments to anti-racism can be found at https://yalerep.org/equity-diversity-inclusion/our-commitments
University policy is committed to affirmative action under law in employment of women, minority group members, individuals with disabilities, and protected veterans. Additionally, in accordance with Yale's Policy Against Discrimination and Harassment, and as delineated by federal and Connecticut law, Yale does not discriminate in admissions, educational programs, or employment against any individual on account of that individual's sex, sexual orientation, gender identity or expression, race, color, national or ethnic origin, religion, age, disability, status as a special disabled veteran, veteran of the Vietnam era or other covered veteran.
Apply