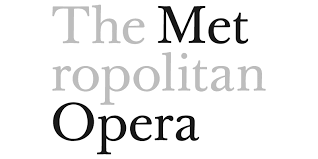 Technical Assistant
Job #1597
Apply
Location
New York, New York
Field
Technical Production
Summary
The Technical Assistant provides direct support to the Technical Director with the development and documentation of technical details for new productions, the Met Opera repertory, presentations, and special events.
PRIMARY RESPONSIBILITES:
▪ Drafting support for assigned productions in accordance with Metropolitan Opera CAD standards.
▪ Attend rehearsals, publish and distribute production notes for assigned productions.
▪ Maintaining and updating production books and drawings sets for assigned productions.
▪ Photograph and document the production process; including model, technical, lighting, costume, property, assembly, construction, rehearsal and performance images for assigned productions.
▪ Preparing technical documents for rentals of Metropolitan Opera productions as assigned.
Requirements
▪ A degree in Theater, Design, Engineering, Architecture, or equivalent professional experience
▪ A solid fundamental knowledge of standard scenery construction, handling, and rigging methods as well as knowledge of standard theatrical lighting techniques is essential.
▪ Experience with standard technical and theatrical drafting procedures is required.
▪ In-depth experience with one or more specialty fields (structural, mechanical or electrical engineering, theatrical lighting, scenic or costume design, welding, rigging, electronics, hydraulics, computer programming, architecture, music, project management, etc.) is desirable.
▪ Computer Aided Drafting (Autodesk AutoCAD) experience is mandatory.
▪ Computer aided rendering/visualization skills (Autodesk 3D Studio Max, Autodesk Maya, or similar) and/or solid modeling or digital prototyping skills (Autodesk Revit, Autodesk Inventor, Dassault SolidWorks, or similar) are a plus.
Work/Physical Demands:
• Regularly required to sit, talk, hear, and type
• Frequently required to use repetitive hand motion and to stand, walk, reach, bend
• Occasionally required to lift up to 20 pounds.
A complete job description can be found on the Metropolitan Opera's website at: https://www.metopera.org/about/jobs/technical-assistant/
Apply