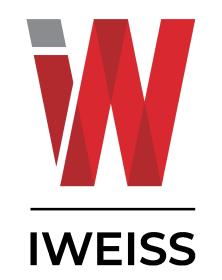 Technical Designer
Job #5150
Apply
Location
Fairview, New Jersey
Salary
$60,000 to $65,000
Summary
The Technical Designer will be creating effective production drawings for in-shop/outside vendor fabrication of IWEISS products for customer sale and internal company installations.
We are looking for a creative with an excellent work ethic who can be an innovative part of the team. Qualified individuals should be responsible, have robust communication skills, strong attention to detail, great problem-solving abilities, exceptional visualization skills, and a working knowledge of fabrication.
Essential Job Functions
- Attending project kickoffs and fabrication meetings with Project Managers and Engineering Manager.
- Produce effective production drawings for fabrication and field installation.
- Work on and deliver drawings and all other specific materials within pre-established timelines.
- Produce files for CNC fabrication.
- Communicate directly with local vendors and outside licensed engineers.
- Supporting the overall goals of the company.
- Support the overall department goals as set by the Engineering Manager and the leadership team.
Qualifications
- Bachelor's degree in technical theatre (a plus) or equivalent shop experience.
- Working knowledge of standard theatrical rigging systems (fixed, manual counterweight, and automation).
- Professional experience in creating fabrication and field layout drawings.
- Proficient working knowledge of AutoCAD and Microsoft Office are a must.
- Experience creating vectored drawings consistent with CNC machine operation.
- Shop drawing experience (furniture, scenic fabrication, etc.).
- Working experience with various materials and fabrication techniques.
- Must be organized, detail oriented and team driven.
- Must be flexible and adaptable to constant change.
- Excellent written and oral communication.
- Skills with Inventor, Adobe, Matlab and Labview a plus but not required.
Benefits
- Full time employment in Fairview, NJ
- Salary commensurate with experience
- Benefits include health and dental plans, 401K and PTO
Apply