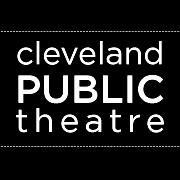 Technical Director
Job #4129
Apply
Field
Technical Production
Salary
$60,000 to $72,000
Summary
The TD manages and implements all technical aspects of productions, except costumes, for CPT's season. CPT programs in two theatres, various onsite studios, and occasionally produces work offsite in nontraditional spaces. The TD will lead the building of this department, and will work with the EAD and the artistic department to grow capacity. For the 2022/2023 Season, the TD oversees and works with CPT's Technical Associate and over-hire technicians to implement all sets, lighting, video, and sound installations. Responsibilities include oversight of CPT's scene shop and technical equipment. Opportunities are offered to work as a designer and receives additional compensation for major projects.
Requirements
Experience:
• Three years full-time technical theatre work (or equivalent as a freelancer)
• Technical skills in the following areas: sound technician, master electrician, set construction
• Expertise in some of the following is a plus: sound design, lighting design/video design/implementation, and scenic design
Candidate will be collaborative, eager to learn new ways of working, service oriented, and highly self-motivated. CPT promotes a positive work environment and works to maintain a sustainable workload for technical staff and their teams.
Apply