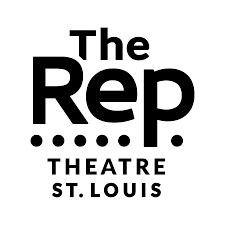 Technical Director
Job #2793
Apply
Location
ST LOUIS, Missouri
Field
Technical Production
Summary
Under the direction of the Director of Production, the Technical Director serves as a key member of The Repertory Theatre of St. Louis' Production Department. The position is expected to function independently in an environment conducive to the development of new work with changing priorities and detail-critical deadlines. The Technical Director is responsible for managing projects from conception through completion with the design and creative teams for each production including preparing bids and bringing shows in on budget. In conjunction with the Director of Production, the Technical Director will take an active role in facilitating communication with the Designers, IATSE production staff and Repertory Theatre of St. Louis leadership.
The Repertory Theatre of St. Louis is dedicated to building an equitable environment that centers excellence and strongly encourages applications from Black, Indigenous, People of Color, women, transgender and non-binary candidates.
Requirements
Demonstrated leadership experience in non-profit theatre; or a combination of equivalent experience and training.
Commitment to creating and maintaining an equitable, inclusive, and anti-racist environment that values diversity and centers excellence.
Strong project management skills that demonstrate the ability to deliver complex, multilateral productions.
Experience in preparing budgets, labor estimates, build calendars, and staffing schedules.
Strong communication skills (verbal and written), mastery of word, excel, AutoCad, VectorWorks, and online online collaboration tools.
Advanced knowledge in theatrical automation and rigging practices.
Successful candidates will be adept at managing competing priorities, navigating emergent challenges, and proactively identifying and mitigating risk.
Must be willing and able to work flexible hours/days, including evenings and weekends, reflective of the dynamic schedule of the theater.
Apply