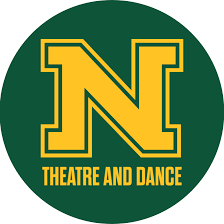 Technical Director and Scene Shop Supervisor
Job #1895
Apply
Location
Marquette, Michigan
Field
Technical Production
Summary
Northern Michigan University is seeking applications for a Technical Director and Shop Supervisor. The position will conduct and oversee the engineering, build and load in of all scenery for the Department of Theatre and Dance with student labor, temporary labor and volunteers. Responsible for overseeing the budgets and maintenance in the Scene, Costume, and Sound/Lighting/Media Shops as well as overseeing the performance spaces.
Minimum qualifications: Bachelor's Degree. Three years of technical theatre work experience. Must possess a valid motor vehicle driver's license.
Northern Michigan University, with 7,900 students and 177 degree programs, is located along the shore of Lake Superior in the vibrant, historic city of Marquette, consistently named a top spot in the nation to raise a family, vacation, and enjoy an excellent quality of life. See more at www.nmu.edu/marquette. For a summary of the benefits offered by Northern Michigan University, visit https://nmu.edu/hr/benefits and under summary of benefits, select administrative professional.
Requirements
Required knowledge/skills/abilities: Proficient in shop management as well as computer drafting software. Proficient in scenery construction. Possess a strong work ethic. Possess effective interpersonal and collaboration skills. Ability to create build calendars and production budgets.
Submit application, cover letter, resume and in the additional documents category, attach a sample of build draftings and provide a link to a website or portfolio. Access our on-line application process at https://workatnmu.nmu.edu. All required application materials must be submitted electronically by June 14, 2021.
Apply