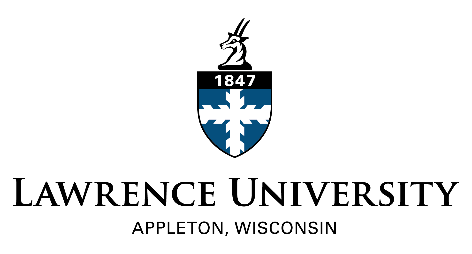 Tenure-Track Assistant Professor of Theatrical Design and Production
Job #2322
Apply
Location
Appleton, Wisconsin
Field
Technical Production
Summary
The Lawrence University Department of Theatre Arts (est. 1930) invites applications for a tenure-track position in Theatrical Design and Production to begin September 2022. Candidates must have mastery in a design area; experience/working knowledge of scenic, lighting, sound and costumes; a terminal degree; and professional experience. We seek an excellent teacher and active artist committed to providing talented undergraduates with a transformative education that connects design to its realization through the production process. We expect our new colleague to engage across the Lawrence community through service, curricular affinities, or collaborative projects. Lawrence University is a highly selective liberal arts college with 1500 students located in Appleton, Wisconsin.
We welcome applications from individuals who will help us create a more inclusive Lawrence by: (1) further diversifying the faculty; and/or (2) demonstrating experience with successful diversity-related initiatives, creative activity or research; and (3) demonstrating interest in developing inclusive pedagogy to address the needs of a diverse student body, particularly as these pedagogies relate to antiracism and decolonizing the curriculum.
For a full position description and application instruction please visit: https://lawrence.peopleadmin.com/. We will begin the review process on October 15, 2021. For further information or questions please contact Department Chair @ kathy.privatt@lawrence.edu.
Apply