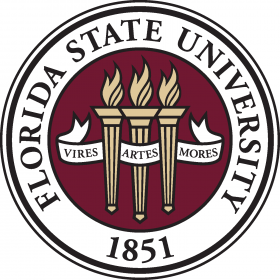 Wig and Make-Up Artist
Job #1754
Apply
Location
Tallahassee, Florida
Field
Costume Design and Technology
Summary
The School of Theatre at Florida State University seeks a Wig and Make-Up Artist to join our production team during the academic year. This is a soft money funded position, with renewal based on available funds and the needs of the University. This position will be responsible for styling and building wigs and hair pieces, creating specialty make-up pieces, and overseeing hair, make-up, and wig/wardrobe crews for our School of Theatre productions. This position will also help our designers make informed choices when deciding how to achieve make-up and hair designs when no wigs or specialty appliances are used. Other tasks may include assisting in the costume shop with stitching notes, costume crafts, or costume stock. We are looking for someone who can communicate effectively with costume graduate and undergraduate students, staff, faculty, and the entire production team.
There are six main stage productions each year at the School of Theatre, including musicals, classical and modern plays, and theatre for young audiences.
The Wig and Make-up Artist must possess expertise in wig styling, wig maintenance, ventilating, make-up application, life casting, prosthetic creation and maintenance, and experience with the wide variety of materials used in the industry. This staff member must be familiar with running shows as they will also assist with training our run crews.
By valuing, celebrating, and leveraging the differences and similarities within our community, we create a fertile environment for problem-solving – one that is more inventive and compassionate. All are encouraged to apply.
To apply, please go to jobs.fsu.edu, using posting 48741.
FSU is an Equal Opportunity/Access/Affirmative Action/Pro Disabled & Veteran Employer.
FSU's Equal Opportunity Statement can be viewed at:
http://www.hr.fsu.edu/PDF/Publications/diversity/EEO_Statement.pdf
Requirements
Qualifications: MFA in Wig and Make-Up design or a BFA/BA degree with two years of professional theatrical experience. Cosmetology license, preferred.
Apply