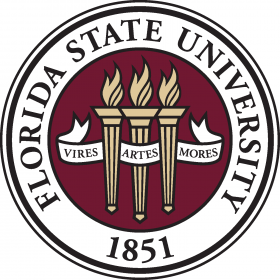 Wig and Make-Up Artist
Job #2347
Apply
Location
Tallahassee, Florida
Summary
The School of Theatre at Florida State University seeks a Wig and Make-Up Artist to join our production team. This position will be responsible for styling and building wigs and hair pieces, creating specialty make-up pieces, and overseeing hair, make-up, and wig/wardrobe crews for productions. This position will also help our student designers make informed choices when deciding how to achieve make-up and hair designs when no wigs or specialty appliances are used. It is essential that this position has experience with diverse skin tones and hair textures.
For more information and to apply, visit jobs.fsu.edu for posting 49364. Applications will be reviewed starting immediately and continue until position is filled. A digital portfolio, letter of intent, current resume, and contact information for 3 professional references are required.
By valuing, celebrating, and leveraging the differences and similarities within our community, we create a fertile environment for problem-solving – one that is more inventive and compassionate. All are encouraged to apply.
FSU is an Equal Opportunity/Access/Affirmative Action/Pro Disabled & Veteran Employer.
FSU's Equal Opportunity Statement can be viewed at: http://www.hr.fsu.edu/PDF/Publications/diversity/EEO_Statement.pdf
Requirements
Qualifications: MFA in Wig and Make-Up design or BFA/BA degree with at least two years of professional theatrical experience.
Apply