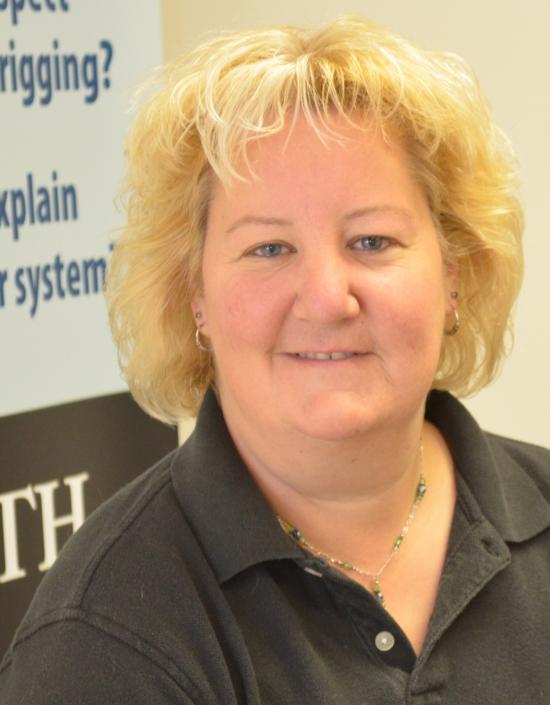 Christine Troscher
Director of Education and Training
Contact Christine
Areas of Responsibility include:
Education and Training events and initiatives
Oversight and management of Education and Training for Annual Conference
Corporate partner liaison for educational content
---
About Christine
CHRISTINE TROSCHER started with USITT in 2013 as the Education & Training Coordinator. Her theatrical career began after receiving her BA from a small SUNY college in upstate NY in 1990. From there it was on to summer stock, puppet theatre, and being an all-around stagehand before moving to Houston to work at the Alley Theatre. After some good fortune and good connections and a summer at the Colorado Shakespeare Festival, those connections brought her to San Diego and the La Jolla Playhouse.
Christine eventually joined I.A.T.S.E. Local #122 where she was exposed to all kinds of industry experience. But the union card and networking led her back to NYC where she was fortunate to go to work for I.A.T.S.E. Local #1. Before long, Christine had a hankering to return to Upstate NY where she continued to work in the industry but as a Venue Manager.
After several years and one good job listing, she found USITT practically in her backyard and the rest is, as they say, his/herstory.
---