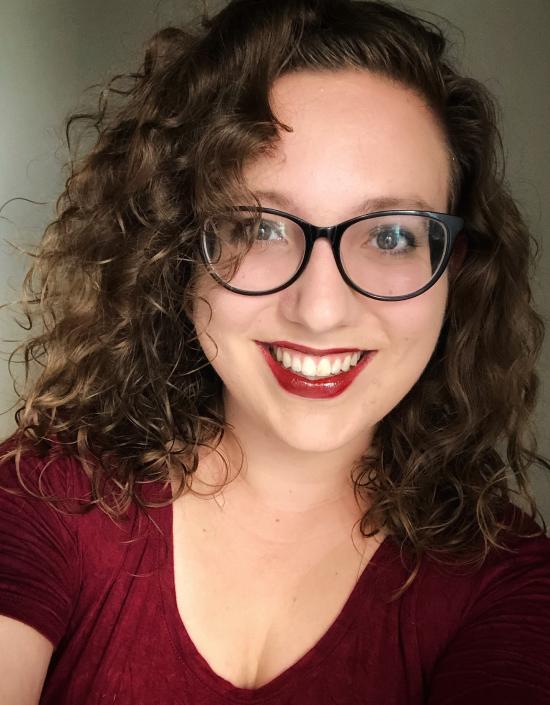 Lizz Nyanzi
Associate Director of Engagement for Member Experience
Contact Lizz
Areas of Responsibility include:
Primary liaison to the membership
Manage Awards
Annual Conference Registrar
---
About Lizz
LIZZ NYANZI (she/her) has participated in theatre since childhood, beginning as a dancer and eventually shifting focus to working behind the scenes as a stage manager. She received her BA in Theatre Arts and English at Le Moyne College and an MA in Museum Studies from Syracuse University. She is also an alumna of AmeriCorps VISTA.
Prior to USITT, Lizz worked at CNY Arts (the regional arts council for Central New York), managing their Community Programs and Marketing. She also worked as a freelance stage manager, marketing coordinator, and board member for local community theatres from 2014-2021.
Lizz began at USITT in August 2018 as the Member Services Assistant and is now the Associate Director of Engagement for Member Experience. At USITT, she works directly with members to optimize their experience with the Institute. On a day-to-day basis Lizz enjoys fielding general inquiries from members looking to join or renew their membership, navigate the web portal, and access USITT's services. She also is the administrator of Nimble/Salesforce, the Institute's association management system.
Lizz administers USITT's 11 award programs, two scholarship programs, four mentorship programs, and six grant programs. Annually, these programs recognize up to 40 exceptional individuals and organizations working in the industry, give mentorship opportunities to 200 students and early career professionals, provide scholarship funding of $20,000 to undergraduate students, and grant up to $40,000 in research, development, and educational funds.
Lizz also oversees the registration system for USITT's Annual Conference, providing technical support to staff and about 5,000 attendees each year as well as collecting registration data and statistics.
Lizz works in partnership with Southeastern Theatre Conference to plan and execute the annual LiNK event which connects graduate candidates with master's programs in acting, directing, design, and technology. Annually, the event hosts 200 recruiters from 60 graduate programs and 100 graduate candidates.
---