2020 Zelma H. Weisfeld Costume Design & Technology Award winner Brooke Nicole Kesler
May 27, 2020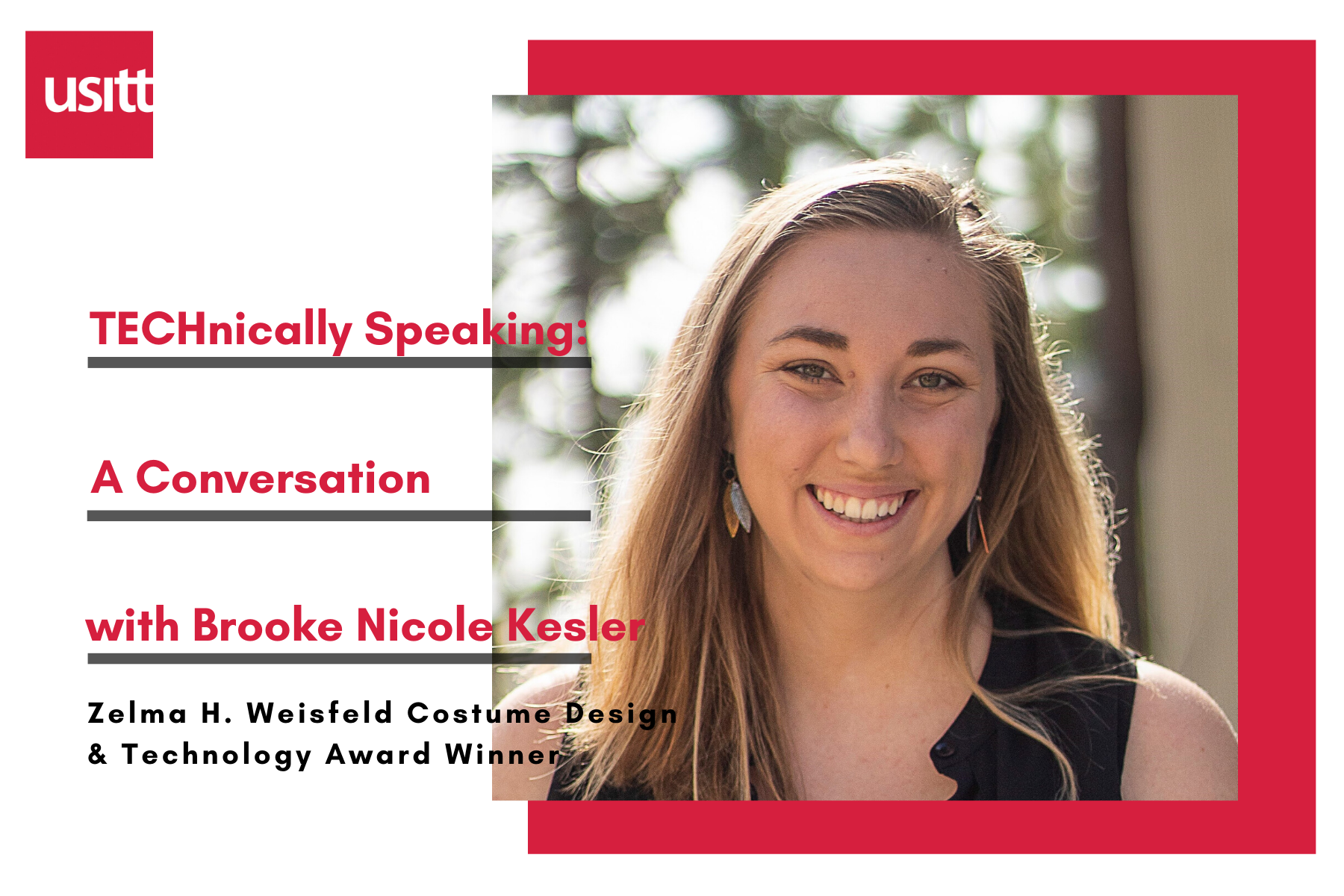 We're on the line with 2020 Zelma H. Weisfeld Costume Design & Technology Award winner and costume designer Brooke Nicole Kesler.
Brooke is so honored to be the 2020 recipient of USITT's Zelma H. Weisfeld award! She is currently the Costume Assistant at The San Diego Opera, and is looking forward to graduating with her MFA in Design and Technology with an emphasis in Costume Design from San Diego State University this spring. Recent designs include: Red Bike (MOXIE), She Loves Me (SDSU), Girlfriend (Diversionary Theatre); and Roald Dahl's James and the Giant Peach (SDSU). She has also worked as an Assistant Costume Designer at the Santa Fe Opera and Central City Opera. Let's welcome Brooke.
Listen to the full episode, here!

If you'd like to learn more about Brooke and her designs, you can find Pictures of her work at brookenicolekesler.com