The 2021 Stage Manager Survey Closes on Oct. 31
October 27, 2021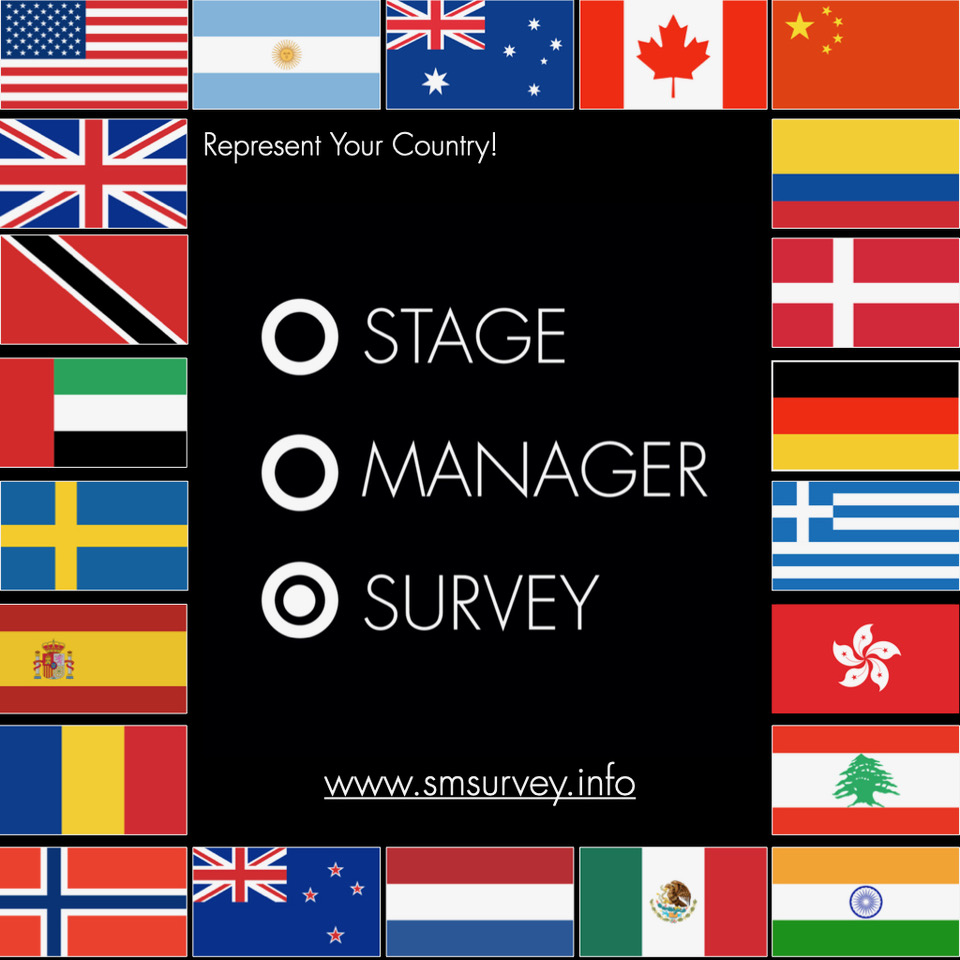 There's a little over one week left to participate in the 2021 Stage Manager Survey from David J. McGraw. The biennial Stage Manager Survey (SMS), which McGraw created in 2006, is a volunteer study seeking a better understanding of stage managers, their production practices, working conditions, and education/training. It is also the largest study of stage managers in the world: in 2019, a total of 1,746 stage managers participated, but the field has changed so much in the past two years. They have currently had nearly 1,100 stage managers participate in the 2021 survey. They are encouraging everyone to take part in this survey.
Going Global
Previous editions of the survey were limited to the United States, but the 2021 Survey is open to people working in stage management anywhere in the world. Responses will be reported by country, but if there are fewer than 20 responses from any country, those responses will be combined with others in the region to preserve the anonymity of participants.
In the first year of 'going international,' they have already heard from stage managers in 22 countries. Some countries (Australia, Canada, and the UK) have large enough representation that they will be able to isolate their responses to compare with the United States and a global category. Australia took an early lead in responses, but Canada has risen to the challenge. Make sure you're counted and take part in the survey.
Current & Former SMs and ASMs Should Take this Survey
If you have served as a SM or ASM on at least three (3) productions over the course of your career, please take this survey. Even if you are a "former stage manager," there is a short series of questions if you have changed careers.
The survey takes approximately 15 minutes to complete; stage managers in the United States will receive an additional 3-5 minutes of questions to compare with previous editions of the American survey.
The survey results will be published on the SMS website in January 2022. All survey reports are available for free download under a Creative Commons license so that they may be shared freely for non-commercial use.