Broadway Stage Management Symposium's SM Tech Friday | COVID-19 Theatre Discussion
July 17, 2020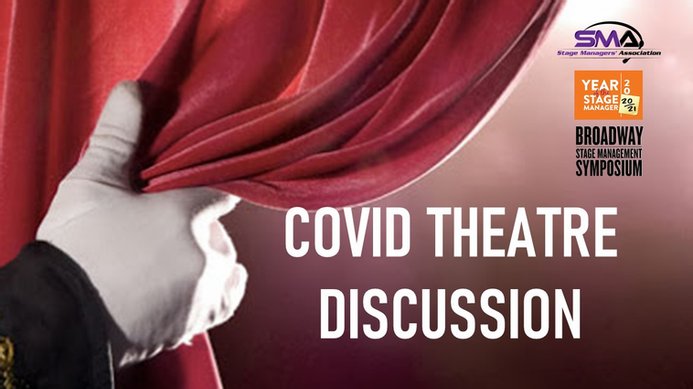 The Broadway Stage Management Symposium's SM Tech Friday, in collaboration with The Stage Managers' Association and the Year of the Stage Manager 2020/21, will be a discussion about stage managers' thoughts, ideas, and concerns regarding theatre in this COVID-19 era. Stage managers are involved in every department and have an important and unique perspective to share. This webinar will take place on Friday, July 17 at 7:30 p.m. EDT.
The panel will feature:
Robert Mills, stage manager on the highly touted production of The Phantom of the Opera in Seoul, Korea.
Ira Mont, PSM of Jagged Little Pill & 3rd Vice President at AEA.
Ross Jackson, stage manager at The Geffen Theatre in LA
Danielle Hernandez with the Event Safety Alliance
Rashaan James II, Broadway & tour actor
Wendy Blackburn Eastland, stage manager w/ Hamilton tour
Moderated by Amanda Spooner, SMA Vice Chair & YSM founder & Matthew Stern, SMA Director at Large & BSMS founder
Due to one of the panelists joining this webinar from the other side of the world, the start time has been adjusted to 7:30 p.m. EDT
This webinar is FREE and open for all to join this exciting and important discussion. Please invite your friends and colleagues.