Elizabet Puksto Wins 2021 USITT Rising Star Award
March 3, 2021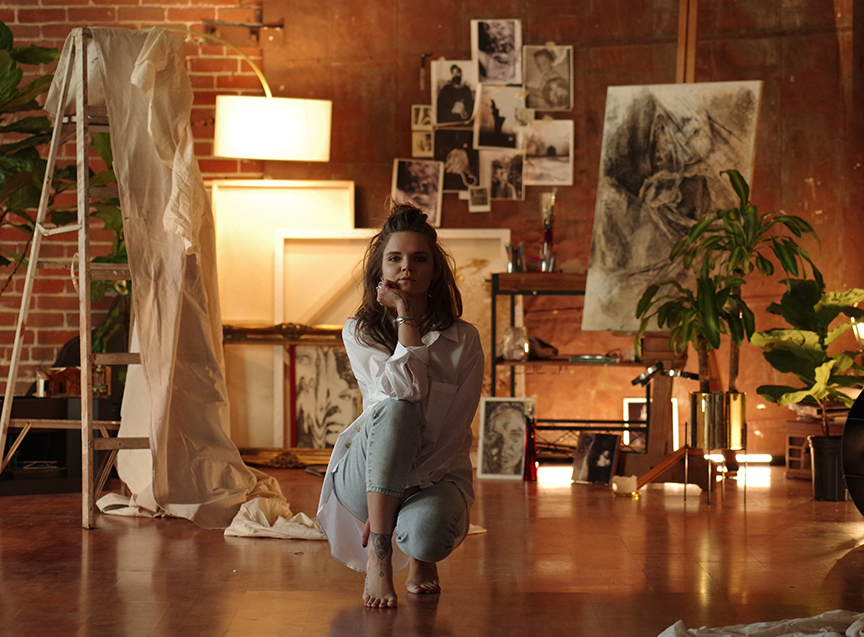 USITT and Live Design/LDI are pleased to present the 2021 USITT Rising Star Award to freelance scenic and production designer Elizabet Puksto. Established by Live Design/LDI in 2005, this annual award recognizes a young professional working in the disciplines of scenic, lighting, sound, or projection design. Puksto will be honored during USITT21 Virtually Anywhere, taking place virtually, March 8-12, 2021.
Charles Long,
 professor, at UC Riverside, met Puksto when working on a large installation of new work at the UCLA Hammer Museum in Los Angeles for the prestigious 'Made in LA, 2018' biennial exhibition, and notes: "Her work ethic, skillset, and collaborative spirit made this epic project a memorable experience for me. I have seen numerous other projects she has worked on in NYC and LA. It is truly impressive the sheer diversity of projects she has done and then the high quality of the work she has done for them. Knowing her know as well as I do now, I hope you will believe me when I say she has done it all for the love of the art, its never just a job for her. She chooses projects offered to her well and then commits 100%."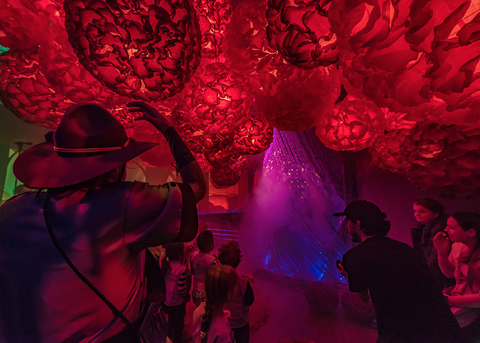 For Puksto's work as assistant designer at Pip's Island in NYC in 2016, Rania Ajami, CCO, enthuses: "Elizabet is a rare talent...I would go so far as to call her a unicorn. Our purpose at Pip's Island was to craft worlds that would enthrall children for hour-long immersive experiences. She crafted and built these worlds often from thin air, and just as often from designs that looked great on paper but whose execution worried us. Elizabet also has all the ingredients for great success as an artist; talent, flair, dedication, diligence, imagination, and a spirit that makes her stand out."
Stay tuned for an upcoming TECHnically Speaking podcast episode featuring Elizabet!
Rising Star Award Winners 2005-2020
2020: Joe Klug, scenic designer
2019: Maranda DeBusk, lighting/projection designer
2018: Paige Hathaway, scenic designer
2017: Bryce Cutler, scenic & media designer
2016: Stephen Moss, lighting designer
2015: Chris Wood, lighting & sound designer
2014: Janie Bullard, sound designer
2013: Aaron Porter, lighting designer
2012: Jason Simms, scene designer
2011: Daniel Brodie, projection designer
2010: Ben Pilat, lighting designer
2009: Sean Savoie, lighting designer
2008: Elisheba Ittoop, sound designer
2007: John Horan, lighting designer
2006: Justin Townsend, lighting & scenic designer
2005: Kelly Hanson, scenic designer