Mental Health Resources from Behind the Scenes and IATSE
March 10, 2021
It has been a tough year on everyone, especially those in the live entertainment industry. If you, or someone you know, are feeling down, please reach out to them to check to see if they are okay. There are a number of mental health resources that you can call on.
In addition to IATSE's C.A.R.E.S. Buddy System, IATSE has teamed up with the Behind the Scenes Foundation to ensure that IATSE workers have access to mental health resources during this time.
Here is a selection of the resources that are available from Behind the Scenes and IATSE. (Please Note: the Behind the Scenes resources are open to everyone in live entertainment, not just union members.)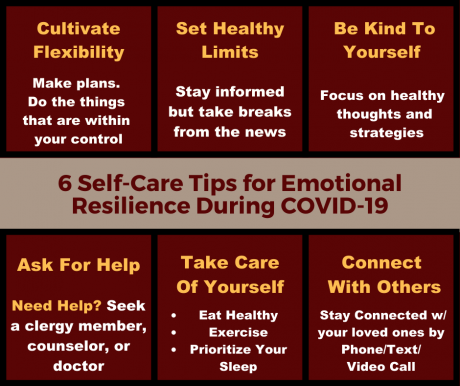 Behind the Scenes Mental Health and Suicide Prevention Initiative
The Behind the Scenes Foundation has created a Mental Health Awareness and Suicide Prevention Initiative for everyone to take advantage of its resources. Many people have become increasingly concerned about the rising number of suicides and the prevalence of alcohol/substance misuse within the entertainment industry. By its very nature our industry can impact your physical and emotional health due to long hours, pressure to push your body, and high workplace stress. In response, Behind the Scenes (BTS) and other individuals and organizations have come together to create this initiative.
#BeThe1To Help Save a Life
During these difficult times for our industry, many of our colleagues are dealing with anxiety or depression and struggling to maintain their mental and emotional health. It's critical to know how to recognize the signs that someone may be at risk for suicide and what you can do to help. That's why BTS joined the National Suicide Prevention Lifeline's #BeThe1To Help Save a Life campaign and are providing you with tools which are available at btshelp.org/bethe1to.
Be Scene – Be Heard Peer-to-Peer Chat App
It can be hard to talk with family and friends about how you're feeling, especially now when you want to be strong for others because that's what you do – you're used to taking care of things. Sometimes it's easier to talk to people who don't know you, but who can relate because they're in this industry too. Maybe you're doing pretty well but you'd be willing to help someone else just by listening and offering a few words of experience. That's why BTS partnered with iRel8 to launch Be Scene – Be Heard. A platform to interact with your peers, talk about what's on your mind, find comfort and knowledge from one another, and, perhaps, offer insight to someone who is going through something you already have. Chats are instantly translatable into 54 languages. Be Scene – Be Heard is available Wherever you are, Whenever you need it, for Whatever is on your mind. www.btshelp.org/chat
Entertainment Industry Therapist Finder
Find a therapist who understands what you do. BTS has partnered with HelpPRO to create an online therapist finder specifically for our industry. Only therapists who have previously seen professionals in the entertainment industry as clients, or who have personal professional experience in the industry themselves are included. Search for a therapist using a simple search form which includes location, insurance accepted, what areas the therapist specializes in, and therapist availability such as whether they see clients remotely or on nights and weekends. An advanced search is available which also includes such criteria as theoretical approaches, credentials held by the therapist, specific populations they have experience with, and languages spoken. www.btshelp.org/findatherapist
Free Online Behavioral Health Screening Program
These free screenings are completely anonymous, private, easily accessible, and quick to complete. They are a tool to check in on a key part of your overall health – your behavioral health – which includes mental health, substance use, and more. They will help you understand if what you have been thinking and feeling may be associated with a common, treatable behavioral health issue. Immediately following each screening you will see your results, recommendations, and key resources. Take a confidential screening today at www.btshelp.org/screening, or tell a friend or colleague who also might benefit.
Put Together Your Toolbox Talk
The Behind the Scenes Mental Health Initiative wants language about mental health and respectful workplaces to become a part of every toolbox talk or safety briefing because psychological safety is as important as physical safety. It's not always an easy subject to talk about though, so to make it easier for those delivering these talks they are suggesting topics and providing sample language that can be used as is or tailored to fit individual needs. They also have a series of pre-scripted 90-120 second Toolbox Talks if you would rather use that approach. Further information from Behind the Scenes' on Toolbox Talks: btshelp.org/toolboxtalks
IATSE C.A.R.E.S Buddy System
As the world fights COVID-19, IATSE knows financial uncertainty and social isolation can have a toll on members' mental health. In order to help members stay connected, IATSE C.A.R.E.S. creates a buddy system where members can check in with one another while practicing social distancing.
You can choose to have these conversations as frequently as you see fit, from every other day to once a month. Additionally, you may also opt for a one-time check-in.
If you would like to be included in the C.A.R.E.S. Buddy System, please fill out their form and someone will get back to you.
Meant for Members in Need: IATSE wants to make sure help is going to those who need it most. C.A.R.E.S. service is designed for Members in Need, which includes but is not limited to:
Elderly members & Retirees
Members with limited mobility and/or disabilities
Members who are at an increased health risk of becoming seriously ill from COVID-19
Members who are confined to their homes as caretakers of a loved one.
Want a pandemic buddy but not sure who to ask? Sign-up for the IATSE C.A.R.E.S. Buddy System: iatsecares.org/buddy-up/
The Buddy System is not intended to replace emergency mental health service. Please visit Behind the Scenes Charity for a mental health screening and additional resources.
Further information and mental health resources from Behind the Scenes: https://wp.behindthescenescharity.org/mental-health-and-suicide-prevention-initiative/