PNW Locals: Seattle Theatre Networking Kickoff Event
November 3, 2023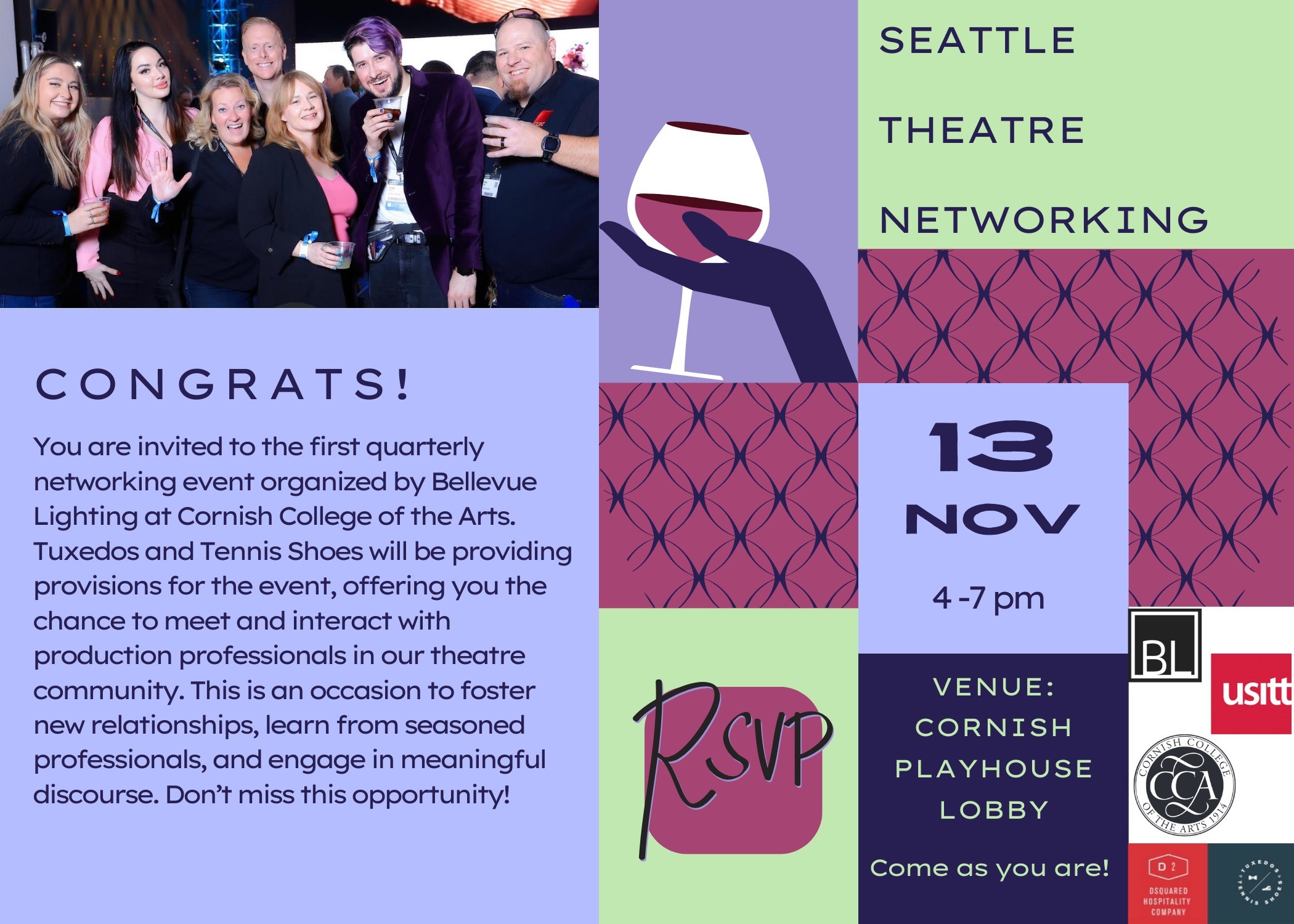 Bellevue lighting is inviting you to their Seattle Theatre Networking Kickoff Event Nov. 13, from 4 to 7 p.m. PST at the Cornish Playhouse Lobby.
See the full invitation below:
In response to numerous inspiring conversations throughout this year, we've recognized an undeniable need for fostering open dialogue and collaborative efforts among Seattle's vibrant theatre arts production organizations and professionals. Our collective goal? To reinvigorate and fortify the pulse of our city's thriving arts community.
To kick off this exciting journey, we're thrilled to invite you to a networking event taking place at the Cornish Playhouse. This will be the start of a conversation to empower building connections, igniting creative sparks, and uncovering the essential requirements that will drive our local arts industry forward.
Your presence at this event is not just appreciated; it's eagerly anticipated. Together, let's paint a brighter, more vibrant future for the performing arts in Seattle.
Sponsored by Cornish, USITT, Bellevue Lighting, and Tuxedos and Tennis Shoes.
We encourage those who are attending USITT24 or who may be thinking of attending to check out this great event in our host city! Network, collaborate, and get excited for your time in the Emerald City by joining in conversation with Seattle's industry locals, artists, technicians, and designers!