Summer Virtual OSHA 30 Classes
June 22, 2023
Summer Virtual OSHA 30 Classes
OSHA 30 General Industry for the Entertainment Industry
Risky Business Resources is hosting five OSHA 30 General Industry Classed for the Entertainment Industry via video conference through the month of August, each Monday from July 31 through Aug. 28.
Take advantage of the quieter summer months and join Risky Business Resources for live OSHA 30 video conference classes, designed specifically for the Entertainment Industry. Network with like-minded peers around the country and enjoy thought-provoking group discussions while developing the skills, tools, and resources necessary for the show to go on – safely. 
OSHA Classes run from 10 a.m. - 7 p.m. ET each day via live video conference.
OSHA 30 classes cost $365.
Participants will receive their OSHA 30 General Industry card upon completion of the course.
Spaces are available in both classes - register today by clicking the links below or emailing Tim at Risky Business Resources.
Learn more about the event here.
Here's what some recent even attendees had to say:
"I loved the class and highly recommend it. FINALLY, an OSHA 30 compliant class designed for and taught by showbusiness people."
- Floyd Dillman
"I thought the instruction was extremely well done. His experiences also helped ground the material to situations wewill all possibly encounter in our own careers."
- Kevin Riggall
"I am grateful for the humor sprinkled throughout and the wealth of knowledge shared. This felt like the luxury way to learn about OSHA."
- Anonymous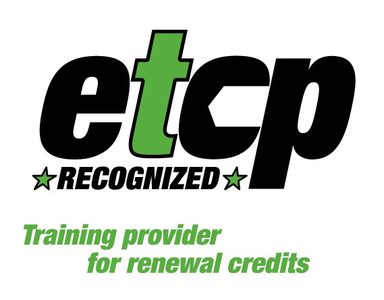 This event is approved Training for ETCP Renewal Credits.
Risky Business Resources are experts in risk management and health & safety for live events. We jumpstart your organization's event health and safety learning process and help you create safer environments for your events.
For more information about Risky Business Resources, visit: www.riskybusiness.group.
Your trusted resource for safer sharing, communication, and community at Live Events.