TECHnically Speaking: Lighting Designer and Programmer Jess Moody
July 31, 2020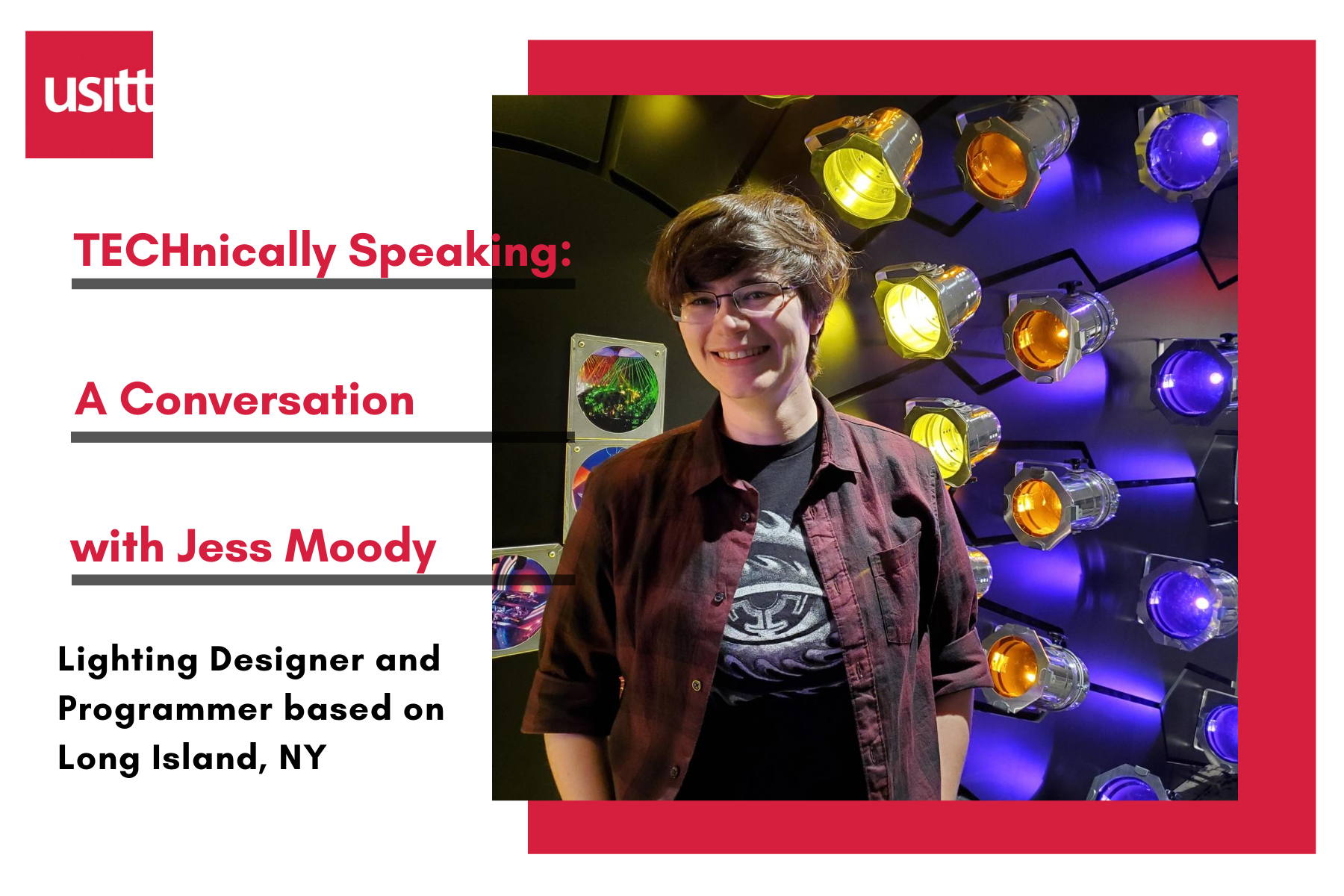 Today we're on the line with Long island NY based lighting designer and programmer, Jess Moody.
Her passion is for concert lighting, however, she also has extensive experience in lighting for dance and theatre.
Jess currently works as the house lighting designer for the Patchogue Theatre for the Performing Arts as well as busking and designing for the Bay Street Theatre, the Till s Center, and Adelphi University.
When we began our forum @ Four webinar series at the beginning of the pandemic, we had no idea just how many people we would reach. The webinars have helped and continue to help many in our industry, they have also had some unique viewers. Jess and her grandmother began to watch our webinars together as bonding experience. This allowed Jess to connect with her grandmother and for her grandmother to learn more about the live entertainment industry and how much work goes into putting on a show. During these dark and uncertain times, we're excited to share this heartwarming story with our listeners.
If you'd like to keep up with Jess and her work, feel free to explore her website at www.moodylightdesigns.com.