TECHnically Speaking: Van Phillips and Howard Glickman Talk Theatre Consulting
March 26, 2021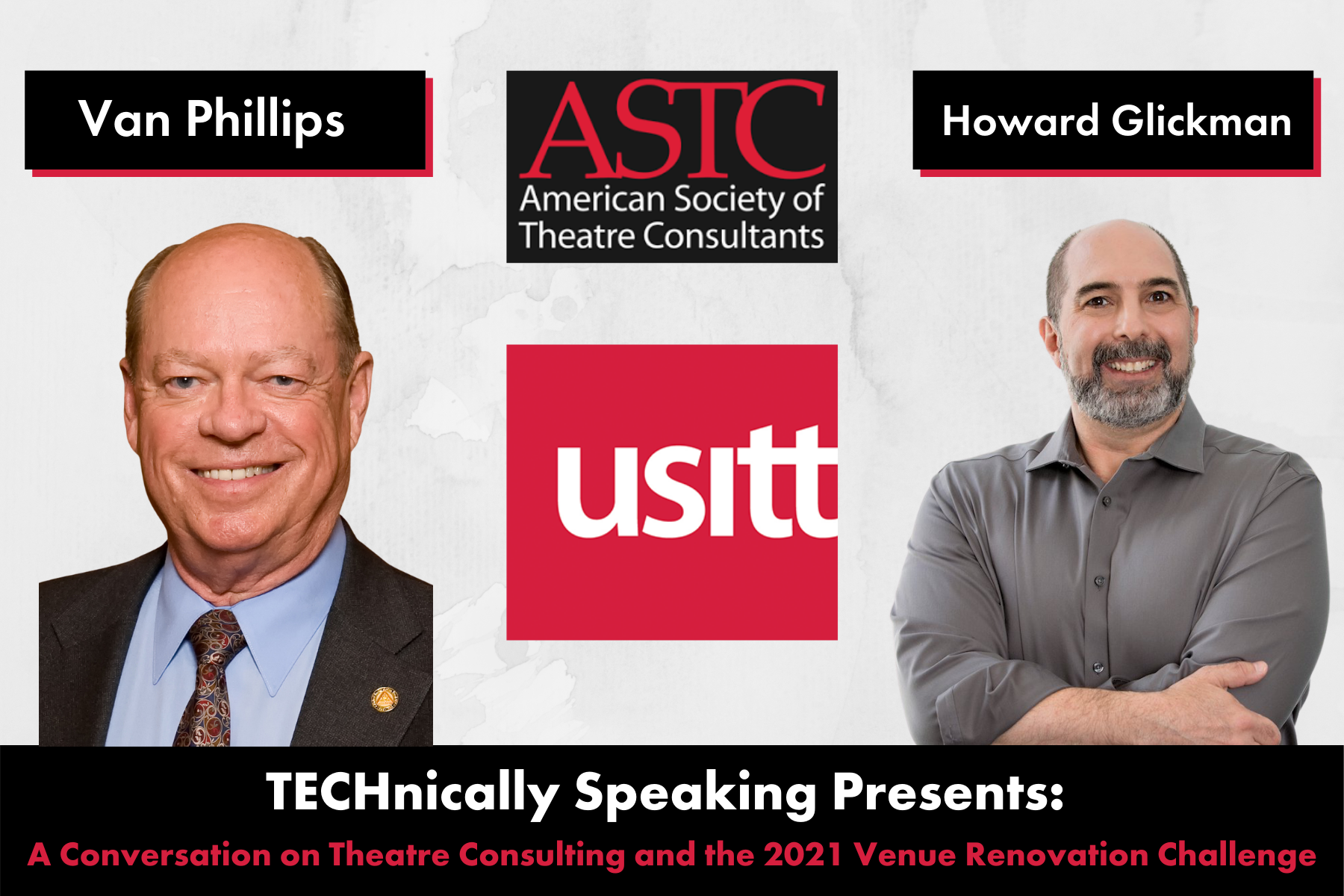 For the first time ever, the ASTC - USITT Venue Renovation Challenge will be presented live online, which has proven to be quite a new experience for the challenge — and the industry.
On this week's episode, we chatted with President and Senior Consultant for Jones - Phillips Associates, LLC and USITT Fellow Van Phillips; and Auerbach Pollock Friedlander Associate Principal, Howard Glickman. Both Glickman and Phillips are longtime members of USITT and ASTC and have played large roles in the ASTC-USITT Renovation Challenge over the years.
We discussed this year's renovation challenge and its intricacies, the importance of theatre consultant representation, and a few brand-new initiatives coming to the industry!
The 2021 ASTC-USITT Venue Renovation Challenge will be presented live online Friday, April 9, 2021 at 2 p.m. EDT. Tune in here to see the presentations and awards.
Listen to the full episode here, or wherever you get your podcasts by searching TECHnically Speaking.
TECHnically Speaking is a public service of USITT, which seeks to have a broad conversation on topics of interest to its members, but it is neither a legal interpretation nor a statement of Institute policy. The views expressed on this podcast by guests are their own and their appearance herein does not imply an endorsement of them or of any entity they may represent. Reference to any specific product or idea does not constitute an endorsement or recommendation. Views, opinions, recommendations or use cases expressed on this podcast do not necessarily reflect the views of USITT, its Board members or employees.