USITT Board of Directors Election Now Open
January 14, 2022
The USITT Nominations Committee is pleased to present the candidates for election to serve on the Board of Directors. The USITT Board of Directors is the governing body of the Corporation. Directors are charged with the responsibility to advise, govern, oversee policy and direction, and assist with the leadership and general promotion of the corporation so as to support its mission and needs. Each of the members nominated for a Board of Director position is running for a three-year term. It is critical that members participate in the election process; by doing so members invest in the future of the Institute. USITT members current as of 12 p.m., EST on Jan. 12, 2022 are eligible to vote in the election.
Please take time to review the biographies and position statements for all candidates prior to casting your vote.
Voting is currently open for this election. All current USITT members are eligible to vote in this election. Members will receive an email containing login credentials to cast their vote. 
DIRECTORS
The Nominations Committee has nominated 12 individuals for six positions as Directors for the Class of 2022-2025. 
Each member of the Board of Directors shall be a member in good standing of the Corporation as well as of a Regional Section. Directors are charged with the responsibility to advise, govern, oversee policy and direction, and assist with the leadership and general promotion of the Corporation so as to support its mission and needs.  Directors shall be elected by the Corporation's members and shall chair committees as determined by the Board and the Bylaws throughout their term(s) in office.
Pinky Estell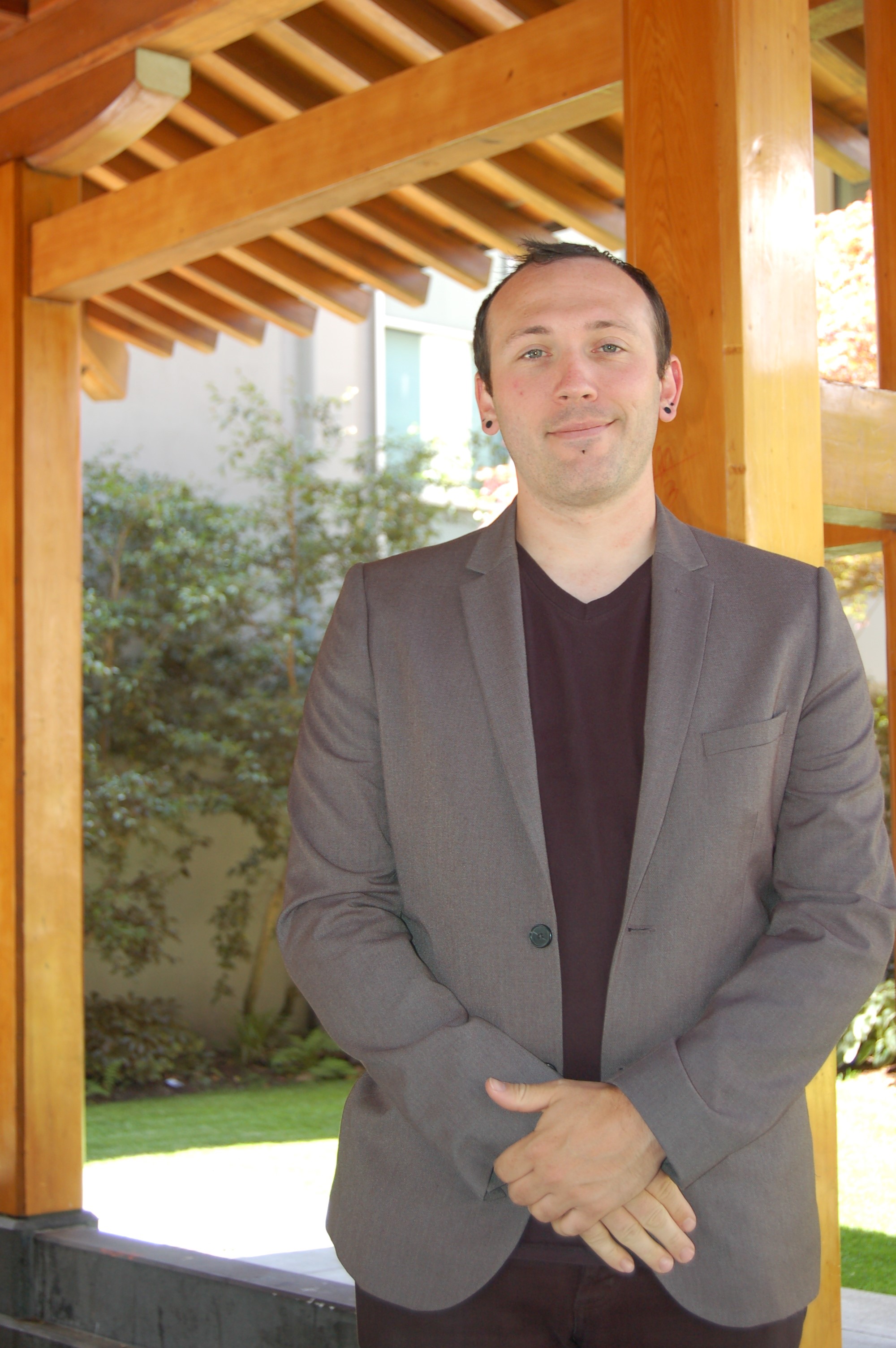 Position Statement: As a passionate artist, I have always sought to improve my community by contributing my time and knowledge to progress forward. I have demonstrated my commitment through service on committees, regional sections, and commissions. I believe that as a member of the board I will have the opportunity to give back to the organization that has solidified my success. Leadership in any organization must take an active role in redesigning historical approaches and processes to advance racial equity, and thereby, bring the BIPOC community forward. The USITT Board has a unique opportunity to lead our industry in making critical changes towards this progress. As a Director at Cornish College of the Arts, and my roles on other boards, I'm familiar with what it takes to successfully lead a non-profit. I have worked towards building several programs that help artists and students develop their knowledge and skills. I have also been an advisor of the USITT student chapter at Cornish since its inception. I first joined USITT as an undergrad student serving in several student chapter officer roles and have been an active member ever since. I was the first USITT Board Mentee under Sherry Wagner-Henry.  Currently, I serve on the Membership, Awards and Resolution, Tech Expo, and the Sherry Wagner-Henry Board Mentorship Program committees. Previously, I was the Programming Chair for the NW Regional Section. I look forward to the opportunity to serve our community and industry at a national level, where I can help advance positive change and growth. 
Bio: Pinky Estell graduated from Cornish College of the Arts (BFA) and from the University of North Carolina School of the Arts (MFA), in Technical Direction (TD).  He has worked as TD for ACT San Francisco, San Francisco Opera Company Merola Opera, The National Black Theater Festival, Intiman Theatre, and the Cornish Playhouse to list a few. Pinky has worked as a freelance stage manager and production manager for festivals and corporate events for the last 16 years. 
Pinky is currently the founding Director of Creative Spaces and Event Services at Cornish. In the community he serves as the Vice President on the UpTown Arts & Culture Coalition District Board in Seattle Washington, Advisory Board Seattle Arts & Culture for Antiracism and as a Tukwila Arts Commissioner Position 3. He first joined USITT in his undergrad program serving in several student chapter officer roles and has been an active member ever since. Pinky was the first USITT Board Mentee under Sherry Wagner-Henry. He currently serves on the Membership, Awards and Resolution, Tech Expo, and the Sherry Wagner-Henry Board Mentorship Program committees. Previously he was the Programming Chair for the NW Regional Section. Outside of his work in the performing arts, Pinky creates public installations designed to engage the community in local parks and festivals.  He is also very active with the regional Burning Man nonprofits of Precipitation Northwest (Oregon) and Ignition Northwest (Washington). 
Jack Feivou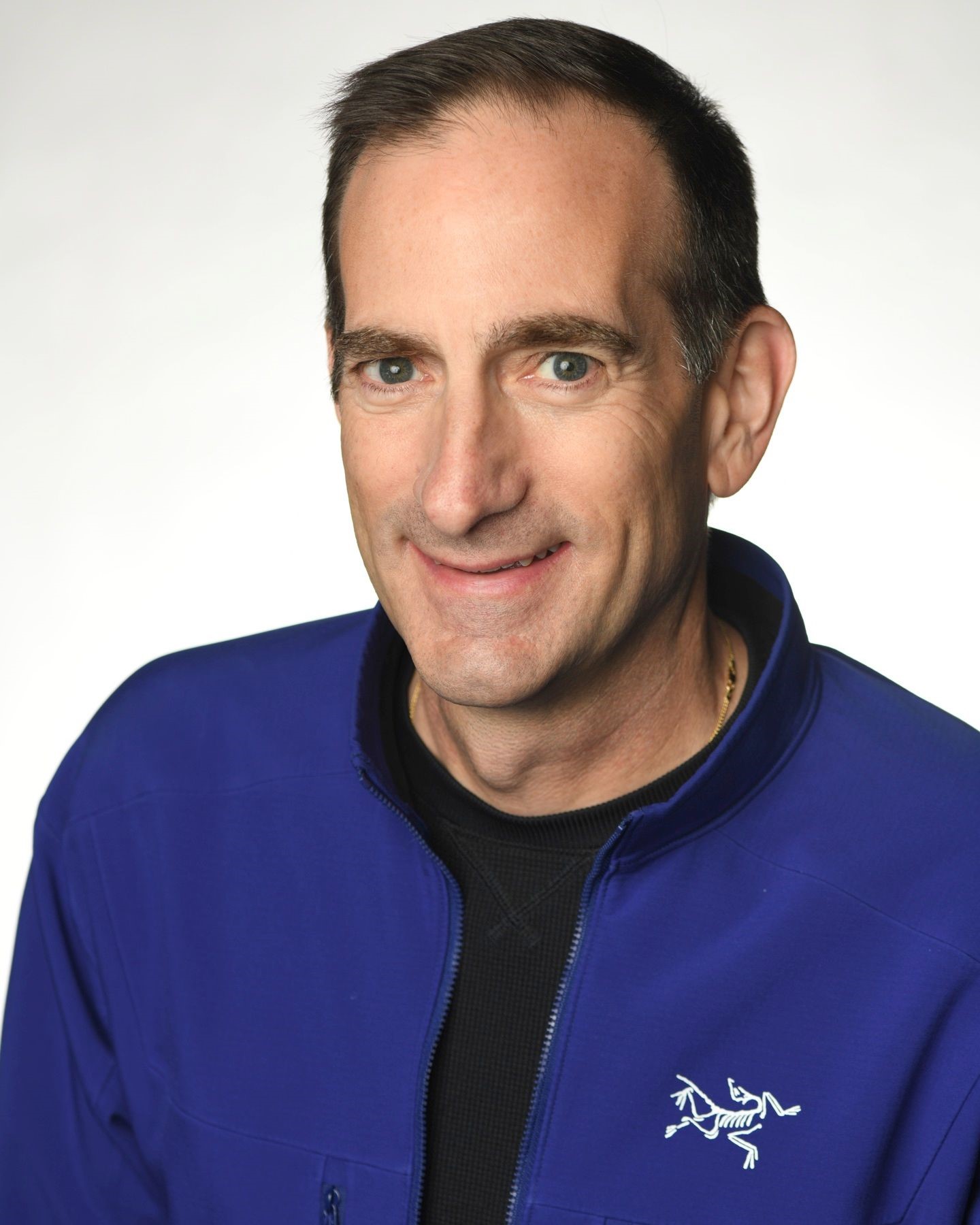 Position Statement: As a career arts and entertainment leader, I have held leadership roles in non-profit theatres, performing arts centers, theme parks and for-profit businesses for more than three decades.  I understand how cultural and entertainment institutions work and want to bring that hands-on knowledge to foster continued growth within USITT.  I believe with active dialogue between all aspects of our industry we can become a stronger, more diverse organization, sharing innovations and information as well as mentoring the young professionals of tomorrow.  Additionally, I would like to provide tools to organizations that would help with both hiring and retaining great leaders, supporting USITT in its leadership role as a resource for the industry.  As a member since 1991 and serving in many capacities over the years, including Vice President of Conferences, Commissioner for the Management Commission, and Vice Commissioner for the SMMP I still have more to give. USITT has played an important role in my development and having the opportunity to serve on the Board of Directors would be a rewarding way to pay it forward.
Bio: For more than 34 years Jack Feivou has led creative and technical teams. Currently he's a Partner in Keene Consulting providing arts & entertainment management, operations, financial, and capital projects consulting services grounded in real-world, hands-on experience. Prior to Keene Jack was a Senior Show Producer for Universal Creative, where he led a creative team building a land for the Universal Studios Beijing Resort; including attractions, restaurants, retail, and live entertainment.  Formerly the President & CEO of Fox Associates he led the Fabulous Fox Theatre in St. Louis, MO including Metrotix and Fox Theatricals.  Previously as General Manager, Entertainment Operations at Epcot, Downtown Disney, and the Disney Water Parks in Orlando, FL he led a Cast of more than 800 in the operation of various shows, atmosphere entertainment, character experiences, and photo imaging that delight millions of Walt Disney World(r) Guests each year.  Jack served as a Producer for Walt Disney Entertainment and led a first-of-its-kind media event where performers danced 36 stories above Times Square on the side of the W Hotel. Jack also produced the "Dream Along With Mickey" show at the Magic Kingdom(r) Park and was part of the Emmy Award-winning team of the 2005 Walt Disney World Christmas Day Parade.  Jack has been a member of USITT since 1991, past Vice President for Conferences, and has held multiple roles as Vice Commissioner for the SMMP, Commissioner for the Management Commission and a Director at Large.  Jack holds a bachelor's degree in fine arts from Adelphi University.
Trish Hausmann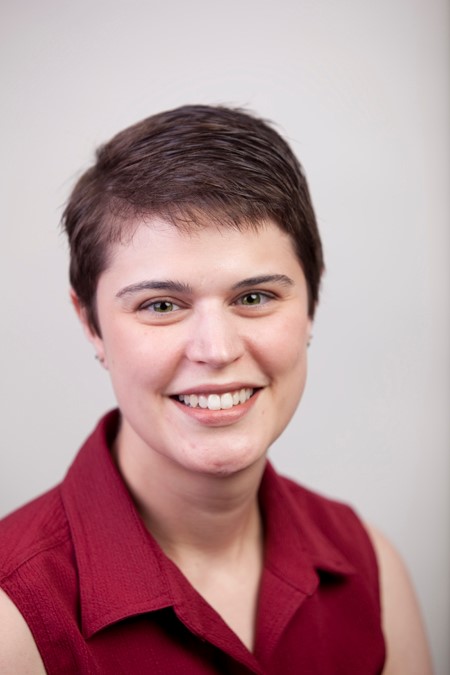 Position Statement: I've been proud to be a member of USITT since I was a college student. Throughout my time with the Institute, I've learned so much and cherished the people I've had the opportunity to get to know. Getting the chance to hear about the inner workings of our industry from the people at the top of their game is magical. Even more magical is getting to be part of the shaping of the future of our industry through our high school, college, and young professional members. Especially now, as we're coming out of a pandemic and amid a groundswell of social change that made us all take a hard look at the way things have been done, we've realized that we have the opportunity make it better not just for ourselves, but for everyone that comes after. Just because we survived toxic work environments doesn't mean we have to let anyone else do it. I don't want my students to have the same experiences my colleagues and I did. It's my job now as educator and as a leader in USITT to make a change. If I can make theatre better for my students now, they will go into the profession and make those changes the norm. We at USITT are the leaders of our industry. It's on us to improve our industry. That's what I hope to do as part of the Board of USITT. 
Bio:Trish Hausmann is the Production Manager for the Indiana University Department of Theatre, Drama, and Contemporary Dance. Prior to becoming the Production Manager, she was the House Manager and Patron Services Coordinator for the same department for 15 years. She is also a stage manager, primarily focusing on new musical workshops of shows such as Sam Carner and Derek Gregor's Island Song, Michael Heitzman and Ilene Reid's Solana, the Hoagy Carmichael revue Stardust Road, and Heidi Rodewald and Stew's Passing Strange. She is the Resident Stage Manager for the IU Summer Theatre's New Musical Workshop series. Trish has been a member of USITT since 1998 when she joined during her undergraduate studies as part of the Western Michigan University Student Chapter. Trish has an MFA in Stage and Production Management from California Institute of the Arts. At IU, she is the head of the stage management program, where she teaches stage management and entertainment management, focusing on theme park, cruise ship, and Las Vegas entertainment. Trish is the Vice Commissioner for Arts Management in the USITT Management Commission and has frequently chaired and presented conference sessions and PDWs for that commission. She is also the faculty sponsor for the Indiana University Student Chapter of USITT.
Tara Houston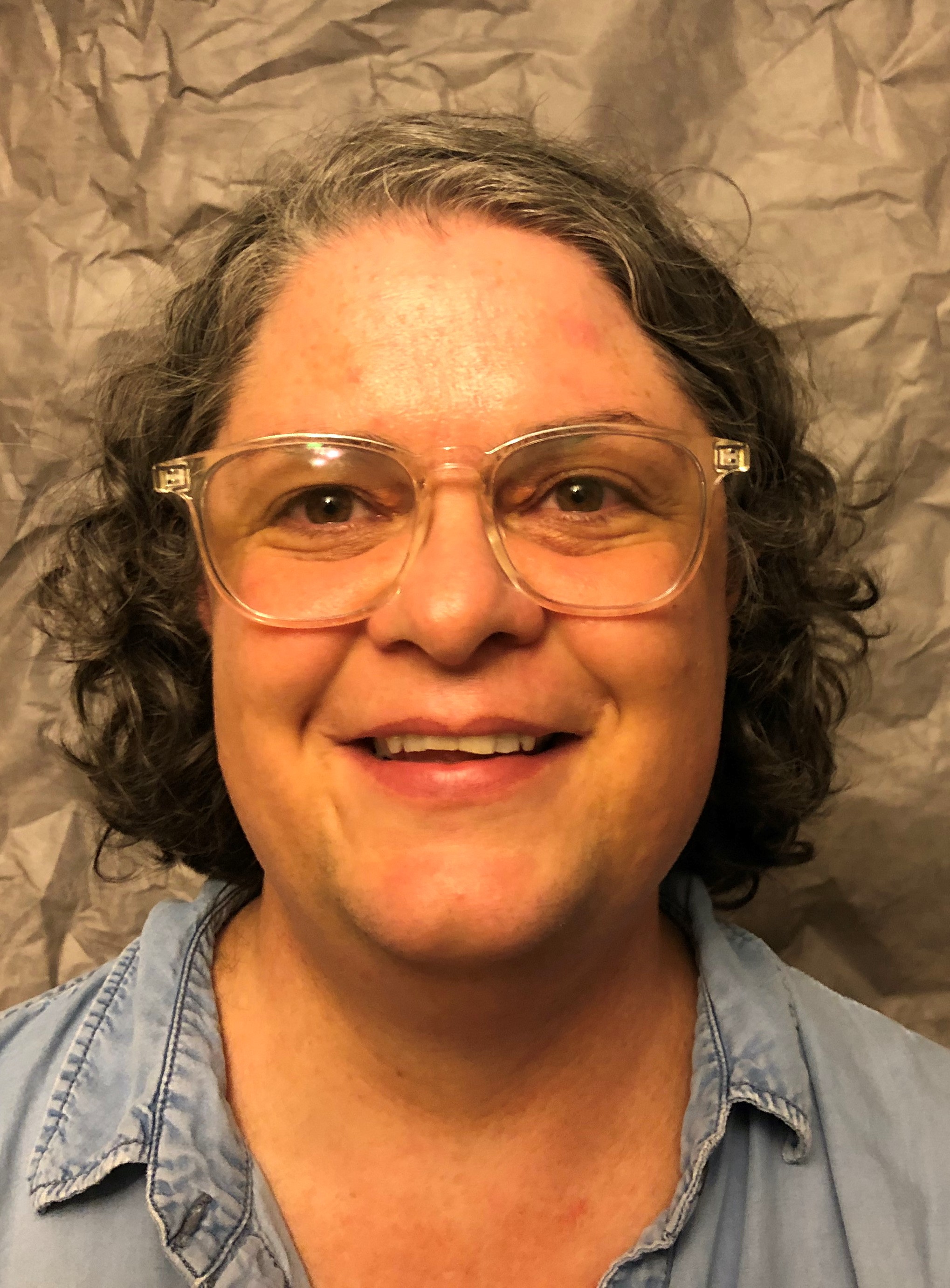 Position Statement: From chance conversations that spark friendship and collaboration to thought-provoking panels and new products that challenge me to experiment and innovate, participating in USITT changes me for the better every year I attend.  It is because of this transformational potential that I feel called to serve and the reason I am running for one of the open Director positions on the Board of Directors.  If elected, I will lend support for engaging and inclusive ways to open USITT to theatre practitioners at all levels and lived experiences, from students to seasoned professionals. Already successful at engaging a wide breadth of our theatre community though national conference, USITT can continue to expand access through affordable online content and in-person regional programming that uplifts the interdependent ways designers, managers, artisans, consultants, and technicians enrich the broader entertainment industry.  Additionally, forming collaborative relationships with groups like Indigenous Directions, Black Theatre Network, La Gente: The Latinx Theatre Design Network, and Consortium of Asian American Theatres and Artists, among others, could lead to exciting programming that would impact and enrich our whole community while celebrating the contributions of historically marginalized groups to the entertainment field.  My understanding of our complex world is unfinished and in process, but I think it's meant to be.  This is life-long work.  I would like to expand the ways I am doing this work with USITT in solidarity with folks who have already changed so much about how the Institute works and who it's working for.
Bio: Tara A. Houston is a freelance scenic designer and the Assistant Professor of Scenic Design at Louisiana State University.  She thrives in collaborative environments that encourage aesthetic and intellectual risk taking.  Tara has been honored to present at USITT in multiple ways: chairing panel discussions, presenting in the Design Expo, serving as a panelist, and portfolio reviewer.  Among her most rewarding experiences with USITT, Tara has been a Gateway Mentor and learned so much from working with the early career artists in the program.  She is currently co-champion for the upcoming 2023 Colaboratorio: A Director/Designer Process Lab produced by the Latinx Theatre Commons, which seeks to find richer and more collaborative ways for designers and directors to communicate.  Her design work has been featured at Swine Palace, Cara Mía Theatre, Casa Mañana Theatre, and Skylight Music Theatre among others.  Before working in education, Tara was the Charge Scenic Artist at Alabama Shakespeare.  Her scenic artwork has been featured at Alabama Shakespeare Festival, Arizona Theatre Company, and Music Theatre of Wichita, among others.  After receiving her BFA in Scenic Design and Scenic Art at the University of Arizona, Tara graduated with her MFA in Scenic Design from the University of Illinois.  She is a member of USITT, the Guild of Scenic Artists, and is part of the Steering Committee for the Latinx Theatre Commons. Tara is a proud founding organizing member of La Gente: The Latinx Theatre Design Network.
Bryan Huneycutt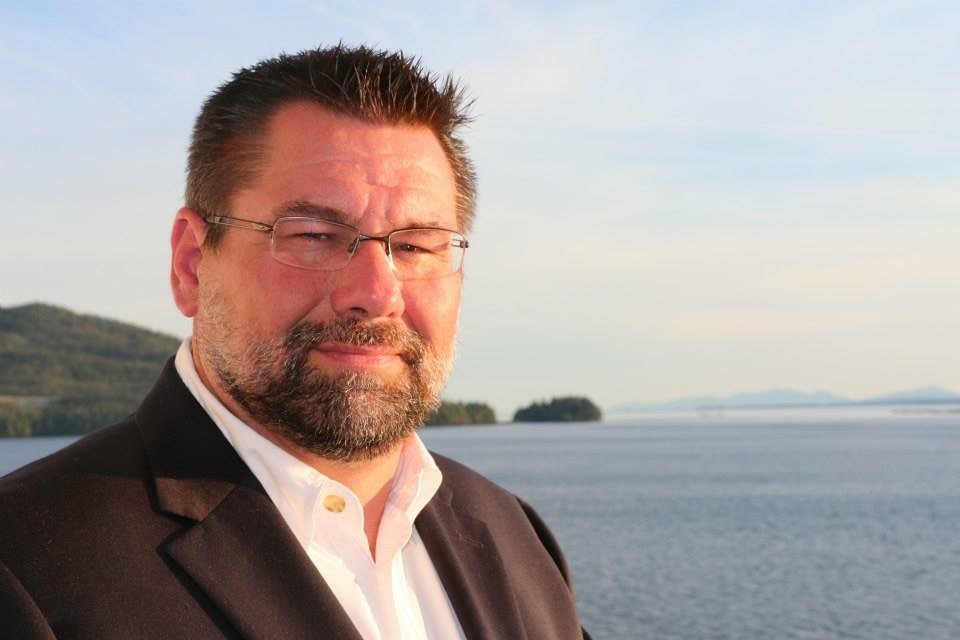 Position Statement: In my decade-long experience with USITT, I have been honored to serve the membership in a variety of ways, especially in my previous role as Safety and Health Commissioner. I stepped into the role surrounded by a diverse network of colleagues, with the goals of changing the heart, and the face of the Commission. We embraced the knowledge that 
"Safety" is not just OSHA regulations, rules and injuries, but should be about taking care of each other as artists, as audience members and most importantly, as people. Inclusion has been the foundation of everything the S&H Commission has done since that transition.  This shift from "Code Compliance", to a Person-First culture was made possible by a team of individuals with a variety of experience, skills and backgrounds. Bringing forward topics such "Being your Authentic Self by being Out in the workplace" and Emotional CPR, Mental Health Awareness and other topics focused on the move from physical safety to include physical, emotional and mental safety. It is this same approach that I wish to bring to larger impact within USITT through service to the members of the institute by assembling teams that represent the interests and passions they share. By ensuring that equity, diversity and inclusion are not simply words that we employ, but acts that we live. That we move from simply avoiding racism in our industry, to calling out and developing Anti-racist systems that replace existing ones. As a member of the Board of Directors, I have watched our organization mature in this arena, but also understand we have a long journey ahead. I look forward to the opportunity to challenge myself and others to step outside of our own opinions and experience and focus on the broad knowledge and rich experience of population we serve. With these goals, we can continue to develop and grow an organization that goes well beyond the college years and becomes a lifetime relationship of learning.
Bio: Bryan Huneycutt has worked in the performing arts for over 35 years in a variety of performance and leadership roles. His performance career spanned a variety of roles; including dancer, puppeteer, stilt walker, stunt performer, parade performer and float driver before transitioning to leadership. Since assuming a leadership role, he has managed Emmy winning parades, stage shows, special events and fireworks and the opening of the Shanghai Resort as the Program Manager for Entertainment Safety with Disney Parks and Resorts Live Entertainment.  Bryan earned his Master of Tourism Administration Degree from George Washington University focused on Event and Meeting Management and is currently pursuing a Doctorate in Performance Psychology at Grand Canyon University. In addition, he is a Co-Founder of the Safety Advisors Forum-Live Entertainment (SAF-LE), a member of the Mental Health and Suicide prevention steering committee for the Behind-the-Scenes Foundation, and a member of the No More 10 of 12s Working group.  Bryan serves the United States Institute for Theatre Technology on the Board of Directors, as a former Commissioner for Safety & Health, where he currently serves as a Vice- Commissioner. Bryan is the President and CEO for HuneyBadger Entertainment Consulting, where his company focuses on authentic and inclusive leadership with a "People First, Safety Always" mindset. 
Britton Mauk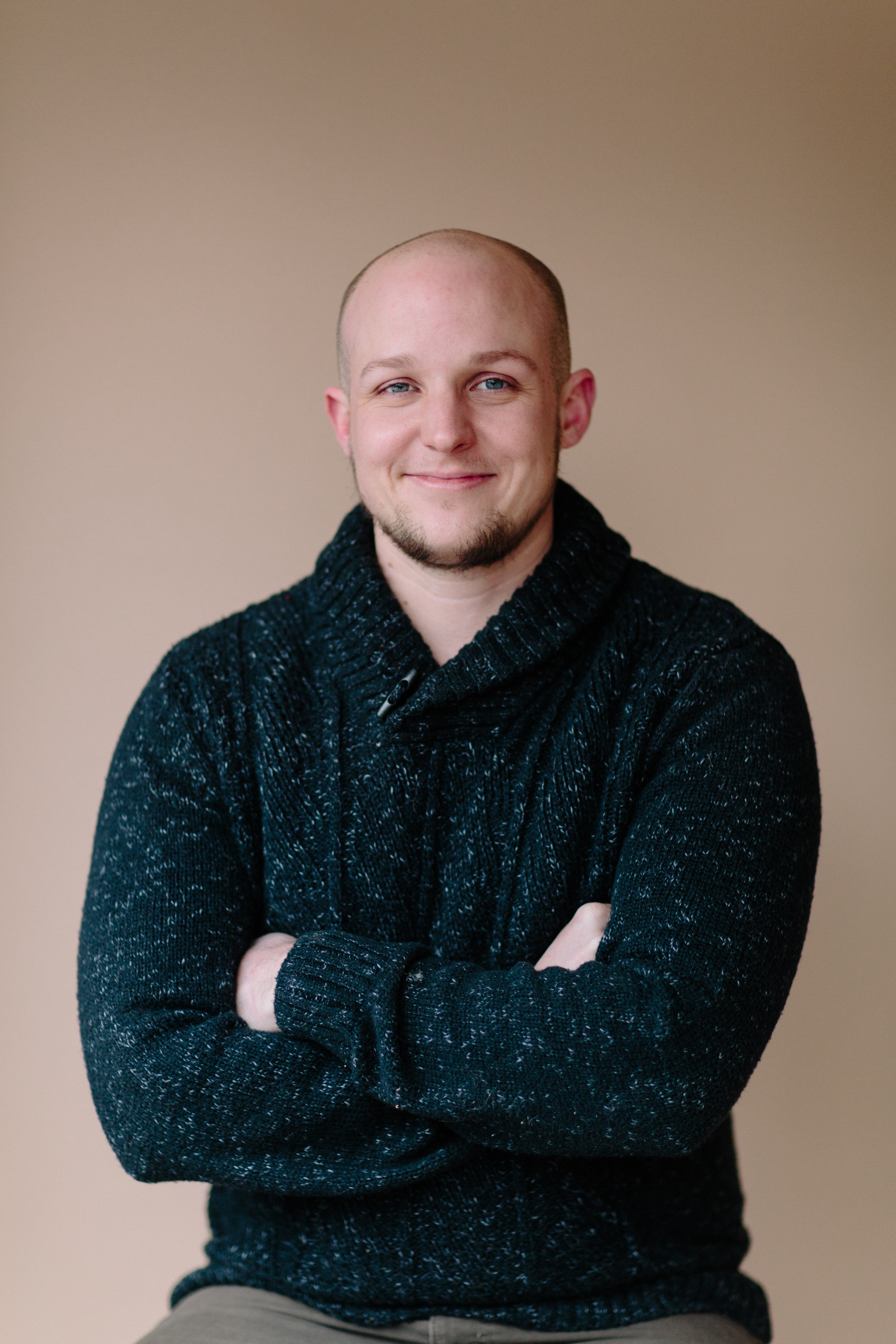 Position Statement: In a relatively short time, I have been an active member of USITT compared to my most esteemed colleagues. I have watched and have come to be a part of the rapid positive growth that is happening within the Institute. Much of that growth has been moments of firsts, firsts coming from a long history of folks fighting to make seismic shifts within our institute. Anti-racism, diversity, and inclusion are at the forefront of these shifts. In the long history of the institute the Equity, Diversity, and Inclusion Committee is relatively young. It is a group of folks that are working diligently to extend all opportunities throughout our industry to all of our community. As a board member, I intend to help elevate this pursuit throughout the entire institute. One part of making this pursuit more and more successful is boosting representation. I intend to offer my presence and service to the Board of Directors to boost a part of our theater community that has yet to be openly represented at the highest levels of the institute. Paving a path for our Trans, non-binary, and/or queer members to not be the first or the token only, but one among many. As I seek election to the leadership ranks of USITT I recognize my own privilege and hope that if elected I am among the few who are elected that hold a similar privilege to my own.
Bio: Britton Mauk is a freelance scenic designer who is based out of Pittsburgh, PA. Produced designs in Pittsburgh range from the Pittsburgh Playhouse, City Theatre, CLO, and Quantum Theatre. Produced designs in varying states range from Mixed Blood in Minneapolis, MN; Cardinal Stage in Bloomington, IN; Rochester Civic Theater in Rochester, MN; Portland Center Stage in Portland, OR; Long Wharf Theatre in New Haven, CT; and 11th Hour in Philadelphia, PA. In addition to scenic design Britton has designed an honoring event for Theresa Heinz in association with The Heinz Endowments and the sets for a live animal show at The National Aviary in Pittsburgh. Britton has consistently adjuncts teaches at Point Park University in design and production. Classes range from scenic design, drafting, and professional preparation. Lastly, Britton is a co-owner of Uncommon Craftsmen which is fine carpentry and design business. Britton came to be active at USITT through the Gateway Program as a mentor. Returning 2 more times as a mentor while becoming more involved in the coordination of the Gateway Program. A notable contribution to the Gateway Program was the creation of the Professional and Conference Prep Packet created for incoming Gateway mentees. This led to joining the ED&I committee this 2 years ago and becoming the co-coordinator of the Gateway Program. Britton has been on two panels, Careers Beyond the Theatre, 2018 and Being Out at Work, 2019. Britton has also volunteered as a Scenic Design Portfolio reviewer at the conference. Britton is an actively out trans theatre professional and mentor in his career and within the institute.
Margaret Mitchell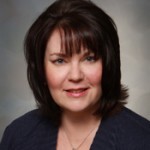 Position Statement: USITT (like our country) is experiencing paradigm shifts and social change. For over 20 years, I have worked on stage and off with indigenous cultures; the indigenous people, my friends and colleagues, have taught me ways of thinking and knowing that differ from my upbringing and formal education. Indeed, they have expanded and enhanced the way I see the world. I believe what I bring to the table is an awareness of colonization and its long term cultural impacts. I believe I have a patient ability to listen to previously unheard or ignored voices, followed by the fortitude to act. My long-standing activities in OISTAT have also trained me to listen carefully and to strive to understand diverse cultural points of view through language barriers, political differences, and complicated social circumstances. At my university I am a leader in inclusion, diversity and equity initiatives. As an historian, I am interested in the truths of the past, and as an artist and teacher I am interested in the creation of the future.  USITT needs board members who can balance the good in its past, as well as recognize paths to positive and equitable change that reflect the desires of the members of the institute, especially those members who will lead and carry out its future. 
Bio: Margaret Mitchell has served USITT as a member for 32 years. She is a Professor of Theatre Arts at The University of the Incarnate Word and a freelance designer and author. Margaret has chaired and presented at many annual USITT conferences and symposia representing the scenic, costume and education commissions, as well as the international committee. She has served on three USA exhibition teams for the Prague Quadrennial in various capacities: as a student exhibition builder and installer, as a curator, and as a successful grant writer funding the USA student exhibition. With Oscar Brockett and Linda Hardberger, she is a co- author of Making the Scene: A History of Stage Design and Technology in Europe and the United States which won the USITT Golden Pen Award and the PROSE Award for the Arts and Humanities in 2010. She was a keynote speaker for the USITT 50th anniversary conference. She has also received two Herbert D. Greggs Honor Awards (2014 and 2016) and one special USITT citation in 2004. Margaret has recently contributed to the book, Performance Costume: New Perspectives, and she has served as a General Editor for TD&T since 2015 and on the USITT Publications Board since 2013. She is an active member of OISTAT, and she serves as an editorial board member of the international journal, Studies in Costume and Performance. 
Greg Petruska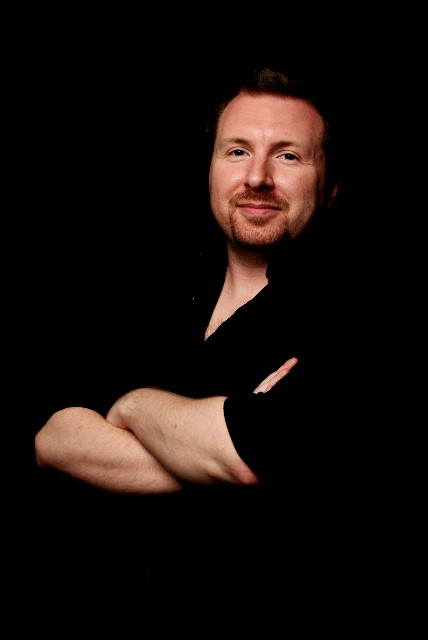 Position Statement: I am honored to be nominated to the United States Institute of Theatre Technology Board of Directors. Being a Board Member is a position of service and a privilege; one not offered or accepted by everyone. Should I become a Board Member, my mission will be to listen to the notes our members sing and magnify them into a harmonious melody. I acknowledge that my privilege as a cis-gender white man is not afforded to everyone. Yet, as a gay man, privilege dissipates in a society and culture where the heteronormative is the ideal and everything else perceived as less than. That perspective as both insider and outsider has informed my views and led me to question processes and procedures. Just because "we have always done it this way" does not mean we need to continue to do so. Within our industry, safety culture should include code compliance BUT must also consider the Mental Health and Wellness of the entire individual. Ensuring someone has the personal resources they need is as important as providing the appropriate PPE for job tasks. Having members who feel safe to be their authentic self as well as feeling physically, mentally and emotionally well can have a direct impact on safety and the quality of their engagement. With your vote, I hope to be part of charting the future by building on the work that's been done to create an organization that's well positioned as a leader in the industry.
Bio: Greg is a passionate entertainment professional with two decades experience in the industry and over 15 years' experience in EHS working for NBCUniversal across the TV, Film, Digital Media and Live Theatrical mediums. He joined NBCUniversal in the summer of 2004 helping to keep shows like SNL, Law & Order and Late Night operating safely during production. In 2008, he joined the Universal Theatrical Group and Universal Features Safety team. Currently, Greg serves as the Director, EHS for Universal Theatrical projects worldwide, represented by shows like Wicked and Billy Elliot the Musical. His first USITT conference was Kansas City (2010) and he has attended annually ever since. He has been a member of the Safety and Health Commission since 2011 and has presented at conference since 2012 almost annually – most often multiple sessions and at least one with his USITT Spouse. When the Safety and Health Commission launched a mentorship program in Fort Worth in 2014, Greg became more involved in the commission. He was a Mentor at conference in both 2014 and 2015 and a USITT Gateway Mentor for the 2019 Cohort. He served as the Safety and Health VC for EDI from 2015 until 2021 when he assumed the role of Commissioner. He has been a member of the USITT EDI Committee since 2020.
Todd Proffitt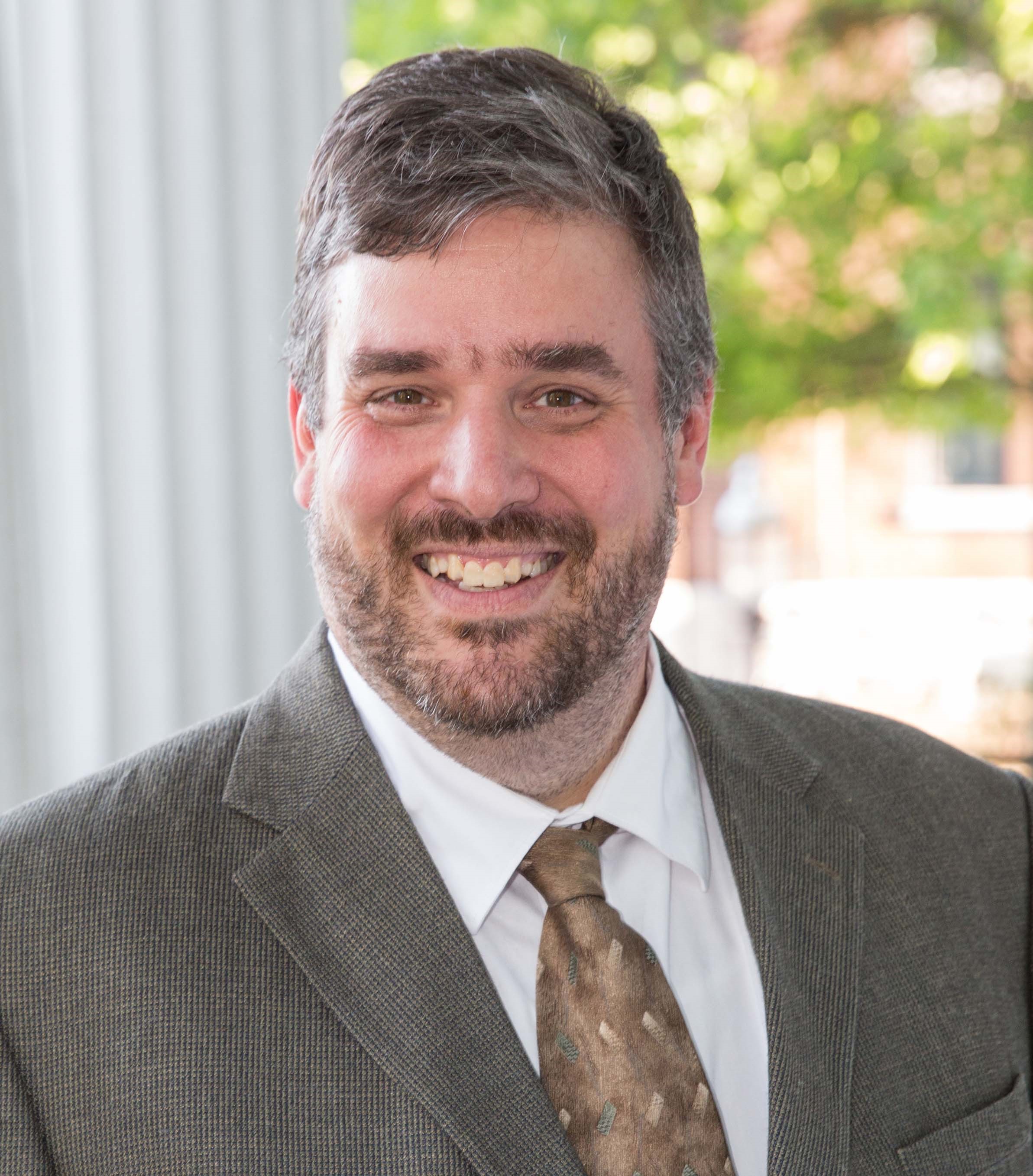 Position Statement: My first USITT national conference was in 1999 where I received the Barbizon Award in Lighting and I have attended every conference since. At first, I attended to learn and network, once I learned the ropes, my focus changed to serving the Institute membership. I have seen the organization grow; our membership is larger; conference attendance is up. I wish to serve on the board to help ensure that as we grow we continue to preserve our mission and serve our members. USITT is a leader in Equity Diversity and Inclusion in the industry. As a board member, I will advocate to expand that leadership by creating more programming to educate our members and the industry on these issues. I would also promote programming and funding to help bring a more diverse group of people to our industry. With the Covid-19 crisis, our industry is changing and USITT is evolving with it. During that time, we served our members in new ways through new efforts like the digital conference. I will advocate for this type of programming all year long and push to bring more conference sessions online in order to make education and training more accessible to all our members. Since 2003, I have served the Institute in over 40 different leadership roles at every level from student chapter to national commission. These varied experiences, with my 25 years as a freelance designer, will educate my service on the USITT Board of Directors. Thank you for your consideration.
Bio: Todd Proffitt (he/him/his) is a freelance Lighting Designer and Professor in the Department of Theatre and Dance at the State University of New York at Fredonia.  He has served in a variety of technical and artistic design positions with the Theatre of Youth (Buffalo), the Paul Robeson Theatre (Buffalo), Chautauqua Theater Company, Loyola University New Orleans, and Cortland Repertory Theatre. Todd is an active member of The United States Institute for Theatre Technology and, over the past 21 years, he has served as a USITT awards adjudicator, poster adjudicator, nominations committee member, Vice Commissioner of Programming and Communication, session chair, session panelist, and Tech Olympics judge. He was just elected as Vice Chair of Membership for the USITT Upstate region. In 2019 he completed his term as Commissioner for the national USITT Lighting Commission. Under his leadership, the commission created the Lighting Studio, a hands-on conference space for participants to learn new equipment at their own pace. Additionally, the commission initiated a revision of the USITT Recommended Practice for Lighting Graphics and began work on a new Recommended Practice for Documenting Lighting Networks. Todd has contributed articles to both TD&T and PLSN Magazine. From 2012-2015, he authored the regular TD Talk column for Stage Directions magazine. More information can be found on his website at http://www.toddproffitt.com/usitt.  
Dana Taylor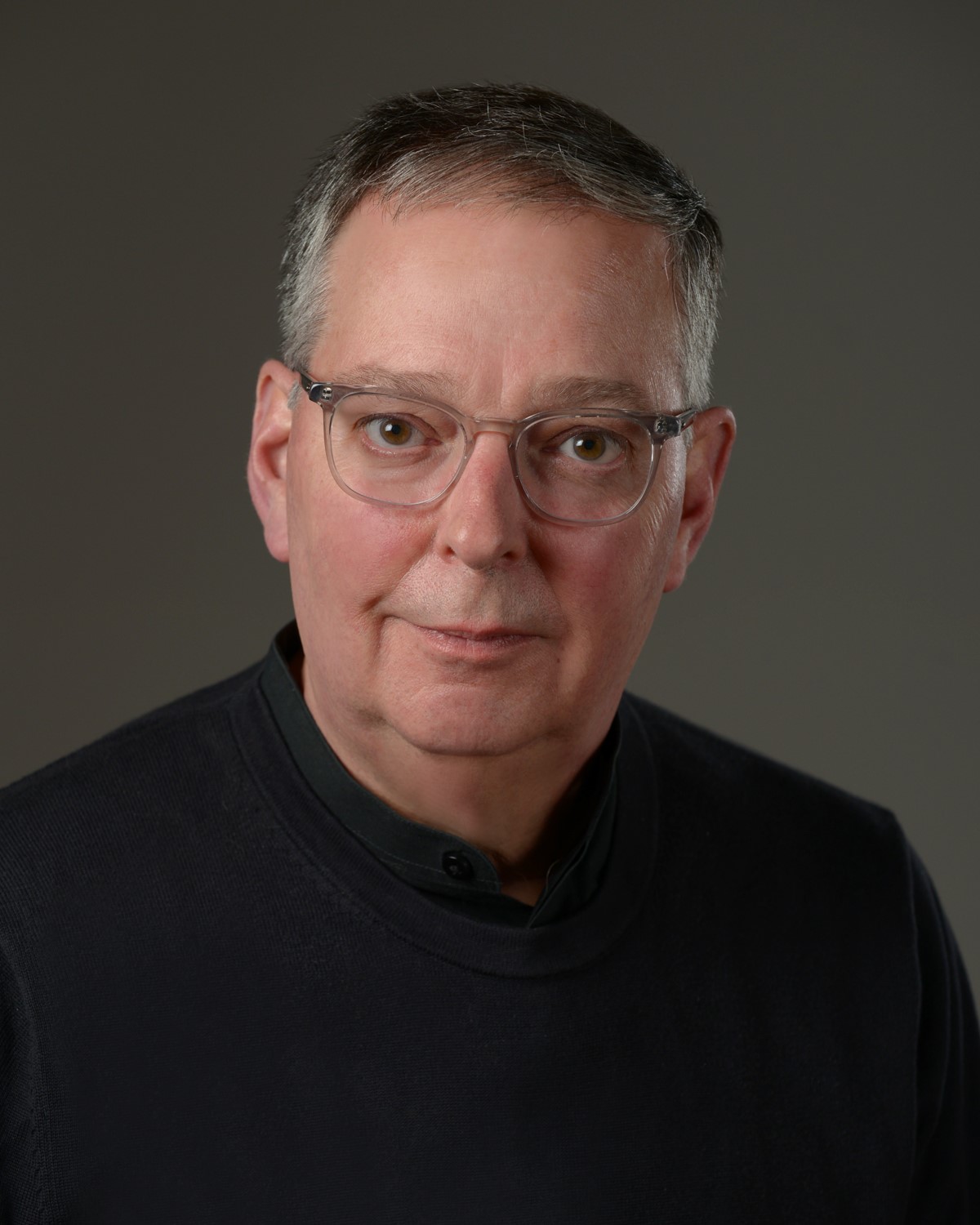 Position Statement: With over 25,000 secondary school theatre programs in the US, high schools produce more theatre than any other identifiable cohort. As a group, they desire to create meaningful work but often find themselves hampered by their lack of experience and knowledge about technical theatre and the resources available to them. USITT is a great resource, but one they don't know well. As a public school teacher for 30 years and a member of the Institute for over 20 years, I see teenagers as the torchbearers for our industry, bringing new inspiration and lighting up the future of our industry. The world has seen the incredible power of teenagers in recent years: Greta Thunberg, Malala Yousafzai, the Marjory Stoneman Douglas High School student activists. We can use our resources and our passion to guide, mold, embrace, and embolden this next generation of patrons, board members, politicians, activists, artists, and craftspeople. I want to serve on the board to connect these future leaders with the resources they need to drive us all forward. USITT has begun making inroads toward this goal by creating the BACKstage exam, a capstone technical theatre examination for high school students. As the working group leader for BACKstage, I see the test's potential to meet the need for a credible evaluative tool and its potential to influence technical theatre curricula in secondary schools.  It is only a first step on a long journey; advocacy on the board is the next.
Bio: Dana Taylor served as director of Vocal Music and Technical Theatre for thirty years at the Mt. Vernon Senior High School Fine Arts Academy (Mt. Vernon, IN) and currently is an adjunct faculty member for theatre and music at the University of Evansville. As a member of USITT, Dana serves as a Vice-Commissioner for Education (Secondary Schools), as a member of the Campaign Cabinet for the Setting the Next Stage campaign, the eSET Lighting and Electrics working group, and as the leader of the BACKstage Exam, a comprehensive capstone examination for high school technical theatre students. A frequent presenter and panelist at the Annual Conference and Stage Expo, Dana focuses on the needs of secondary school students and their teachers. As an author, he has contributed to PLSN, High School Today, Dramatics Magazine, and Teaching Theatre Journal. Additionally, he served as the technical editor for "Basic Drama Projects" 9th Edition, "Concert Lighting: The Art and Business of Entertainment Lighting" 4th Edition as well as Teaching Theatre Journal and Dramatics Magazine. Dana served six years as the individual member director for the Entertainment Services and Technology Association (ESTA) and also was a board member for The ESTA Foundation. Dana was named Technical Theatre Educator of the Year by Stage Directions Magazine, and the Educational Theatre Association honored him as the recipient of the Founders' Award for significant contributions to theatre education in the United States. In 2014, USITT designated Dana as the recipient of the Distinguished Achievement Award in Education.
Anita Tripathi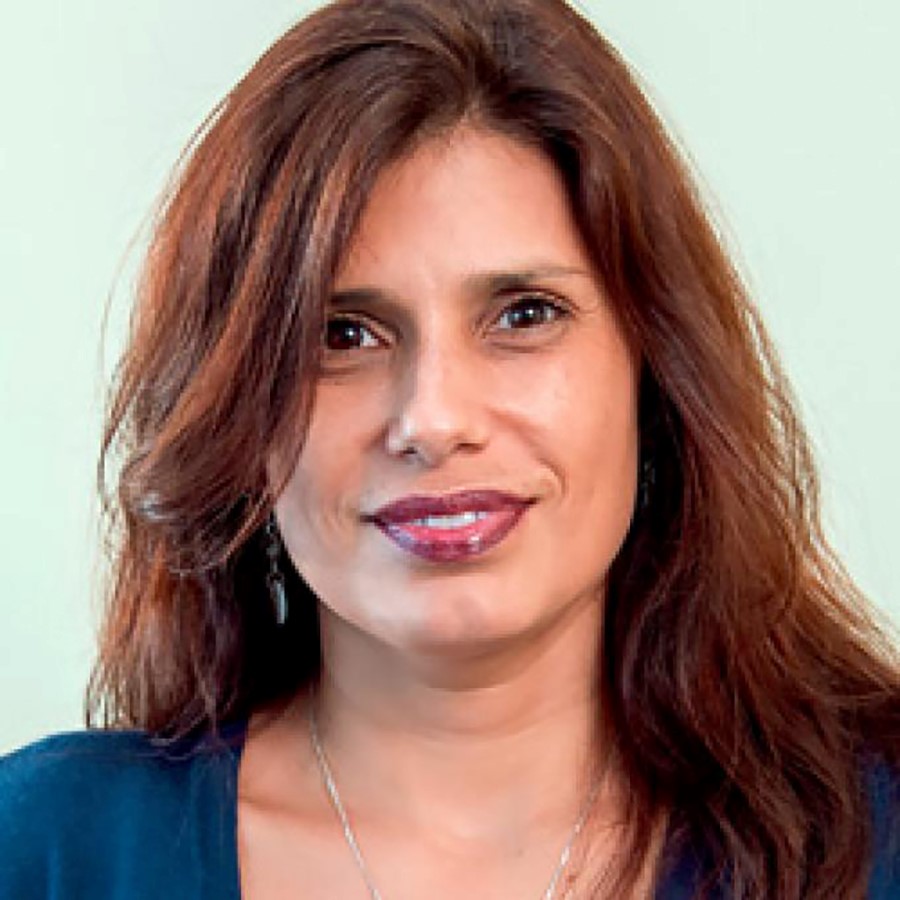 Position Statement: For 12 years, I have been a proud and active member of USITT participating in the annual conference as an attendee and presenter.  Most recently, I have served in leadership roles in the Scene Design Commission as the Vice Commissioner for ED&I and as the interim Vice Commissioner of Programming. I also serve as an Associate Editor for TD&T and have been renewed for an additional term. In each of these capacities, I have come to understand the many facets of the organization and the collaboration required to keep it thriving and growing. Serving as a USITT Board member would afford me the opportunity to bring my unique perspective as an Asian-American working mother, professor, and freelance artist to an increasingly diverse and vibrant membership. My dedication and passion for the industry push me to excel, no matter the task. I would be thrilled to help USITT maintain its leadership as an organization that supports theatre artists and technicians of all levels and to assist with meaningful work that will deepen the Institute's core values of inclusion, excellence, and responsibility. I bring a unique perspective and intersection of identities along with dedication, passion for theatre, and years of experience as an active Institute member. I would welcome the opportunity to use my experiences and knowledge to help USITT grow to meet the challenges as our industry shifts and becomes more aware of diverse voices. Listening to and amplifying these voices will serve to craft a stronger USITT for us all. 
Bio: I currently work in the Theatre Department at Davidson College in North Carolina as the Assistant Professor of Design and Technology and have been teaching in higher education for more than ten years. I have also designed scenery professionally for over 15 years at such venues as The Children's Theatre of Charlotte, The Shakespeare Theatre of New Jersey, Greenbrier Valley Theatre, Playmakers Summer Youth Conservatory, and The Virginia Stage Company (where I served for 3 years as the Resident Scene Designer). I have also worked regionally as both a Properties Designer/Manager and Scenic Charge Painter and have assisted Tony Award-winning designer David Gallo on a number of productions. In 2013, my work was featured as a finalist at the World Stage Design Exhibition in Cardiff, Wales and I also received a United States Institute for Theatre Technology Fellowship to support my research in India on modern scenic design in that country. I have been active in the Scene Design Commission as the Vice Commissioner for ED&I and this past year as the interim Vice Commissioner for Programming. I also serve as an Associate Editor for the journal TD&T. I hold an M.F.A. in Scene Design from the University of South Carolina and am a member of the professional design union, United Scenic Artists Local 829.  My design work can be viewed at www.anitajtripathi.com.
Yolanda Williams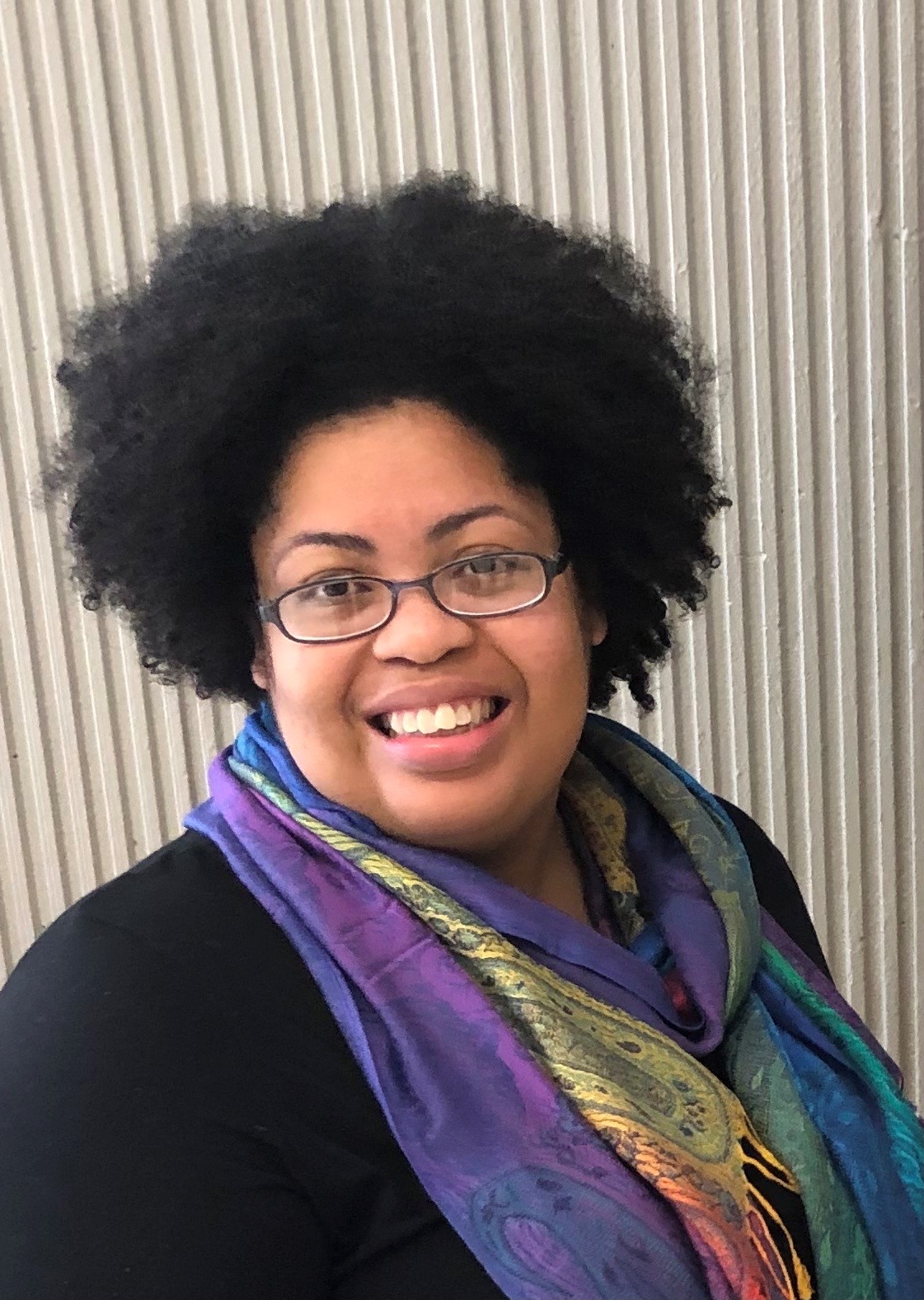 Position Statement: It is my duty and privilege to make a way for others who come after me. In theatre, we often do not see a true representation of the make-up of theatre practitioners, especially Black Women. We need to see more representation leading the way to ensure that others know they deserve the opportunities to do any and all work in this industry. I want to continue to use my voice in shaping USITT by working and supporting the work they do to remain vigilant in supporting an equitable environment for all theatre practitioners. Cultivating and sharing opportunities and information is an important part of my work. Accessibility is key in providing ways for all to be a part of the progressive art and cultural change in the industry. I seek to inspire and engage; to explore and help others understand the workings of this artistic world. Changing the face of theatre means bringing those to the forefront who often times do not have to opportunity or support to share their voices or gifts. I work to create pathways for Black artist, artist of color, and artist of the underrepresented. Continuing my work as a member of the Board of Directors will support my work of engagement and representation as I continue to work on change and visibility.
Bio: Yolanda Williams (Director/Producer/Educator) is a native of Jackson, Mississippi. She received her B.A. in Drama from the University of Dallas, her M.F.A. in Directing from the University of Southern Mississippi and was selected by the Theatre Communication Group (TCG) as a Young Leader of Color. She serves as an assistant professor and production manager at Jackson State University in the Department of Art and Theatre. She is on the National Board of Directors for USITT (United States Institute for Theatre Technology) and currently serves on the committees, Membership, Compensation and Development for Equity, Diversity and Inclusion as Chair for the Black Indigenous People of Color Network. She produces and host Collaboration Conversations with USITT. Being active in the art community, she works as a freelance director, producer and casting director. She is the Co-Founder and Producing Artistic Director of Blue Light Underground Ensemble (BLUE)- a Jackson, MS based arts company that focuses on original, diverse, and inclusive work in the South. She has worked as a Casting Director and Associate for many Mississippi based films and projects. She is an activist and advocate for equitable practices in the arts. Williams believes theatre creates an understanding of the human condition by telling stories while informing people of the past, present, and future. By helping young artist understand the workings of theatre, then one is able to teach collaboration while motivating them to build upon their individual strengths therefore cultivating collaborative artist.