USITT, OPERA San Antonio Launch Pilot Fellowship for BIPOC Designers
October 7, 2021
Disney Live Entertainment Provides Funds for Innovative New Program
USITT Executive Director David Grindle has announced a new pilot initiative to connect professional producing organizations with rising young BIPOC designers.
The inaugural USITT BIPOC Designer Fellowship connected OPERA San Antonio (OSA) with Toni Sterling, who joined the production team of Don Giovanni as the Assistant Lighting Designer.
The pilot was funded through the generosity of Disney Live Entertainment.
The program seemed to be "an opportunity that really could marry a couple of different worlds really brilliantly," said OSA General & Artistic Director E. Loren Meeker, who noted that she and company Artistic Advisor and Don Giovanni stage director Garnett Bruce have "both been really eager to fight for actionable change within our organization."
Meeker said that she believed that the program would not only help augment the resume of Sterling, but it would aid OSA as well.
"Partnering with USITT to craft, not just an observing role, not just a complimentary or short internship role, but a hands-on design and staff opportunity to a young, in this case, black designer — I think that is crucial for the industry moving forward, and I could not be more thrilled to have this opportunity within our company."
"This gives us a chance to not only bring in a BIPOC designer to a lighting design position that heretofore we have not always been able to have on every production, but it also helps grow our artistic team. This program provides an opportunity to an up-and-coming young designer, and it helps us really lead the charge in terms of bringing diversity, not only to our casts and to our staff, but also to our creative and design teams as well."
"We at Disney Live Entertainment are thrilled to be partners with USITT in building the next generation of technical theatre professionals," said Matt Conover, vice president of Disney Live Entertainment. "We believe this program is a great initial step to broadening the perspectives in the industry workforce for the future."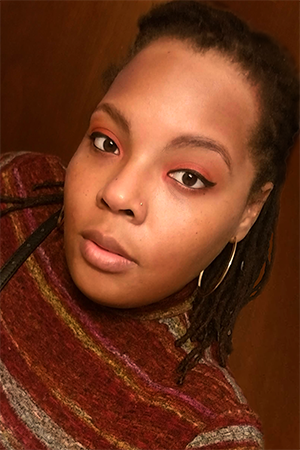 OSA's Meeker also sees a synergy between the program and the growth and development of women designers within the company. She notes that Don Giovanni lighting designer Mandi Wood has worked with OSA for several seasons as an assistant lighting designer.
"We are quite proud to have Mandi as part of our family, but then to level up with her to take over as the lighting designer on this production, and then bring in another young female designer to learn from Mandi, is a really extraordinary step, I think, for a small company or any company, maybe, to be able to take — to have women in both of these positions.
"And I think the gift with this program, which I'll be very eager to evolve, is figuring out how that trend can continue and how we can take next steps towards this becoming a real opportunity for a lot of different artists across the board."
"I am extremely grateful to Disney Live Entertainment for taking the lead and providing the funding to make this program a reality. It is their leadership that allows USITT to continue to provide these paths to deserving individuals and companies," said David Grindle.
"What's really wonderfully unique," said Meeker, "is the opportunity to receive help that can work both ways, as a two-way street for artists to get experience and for us to sustain and grow as a company. And that's really something I think is an incredible moment for both USITT and for OPERA San Antonio."
USITT has already begun to develop a list of companies who have expressed interest in the BIPOC Design Fellowship. The Institute will initiate a post-production analysis of the pilot program, encouraging comment from all participants to make the program a more effective experience for future participants and host companies should this project continue.
OPERA San Antonio's production of Don Giovanni performs Oct. 7 and Oct. 9 in the H-E-B Performance Hall at the Tobin Center for the Performing Arts. For more information or to purchase tickets, visit www.operasa.org.
To contribute to USITT's continuing efforts to encourage diversity, equity, and inclusion across the industry, you may visit www.usitt.org/donate. To enquire about providing funding to continue to USITT BIPOC Designer Fellowship, email David Grindle.