2022 Young Designers, Managers, & Technicians Award Winners Announced
January 26, 2022
Congratulations to our 2022 Young Designs, Managers, & Technicians Award winners! The Awards for YDMT bring recognition and support to young designers, managers, and technicians at the beginning of their careers. They are made possible by generous gifts to USITT from their sponsors. These winners will be honored at USITT22 in Baltimore, March 2-5. Be on the lookout for our annual TECHnically Speaking YDMT podcast series featuring this year's winners in late March/early April!
KM Fabrics Technical Production Award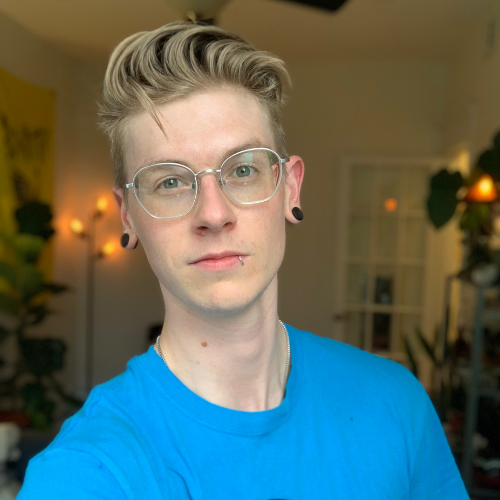 Cam Camden
Cam Camden is a fourth-year MFA Candidate in the Technical Design & Production Program at the newly renamed David Geffen School of Drama at Yale. Cam is originally from Michigan and holds a BA in Theatre Arts with a focus in Technical Direction from the University of Miami. While there, Cam worked at several summer stock companies including the Ohio Light Opera and Potsdam Music Theatre. After graduating, he moved to New York to spend a year working as the Technical Direction Apprentice at The Juilliard School. Afterwards, Cam moved back to his hometown to work as an Associate TD at the performing arts conservatory within Detroit Country Day School. Through that job, he solidified his passion for education which led him to pursue his Master's Degree. Cam is the co-chair of the School of Drama Student Government where he hopes to help represent and advocate for the study body as a whole. Outside of school and theatre, Cam enjoys cooking, tending to his many houseplants, hanging out with his cat, Mac, and being a proud member of the trans community.

The Barbara Matera Award for Costume Making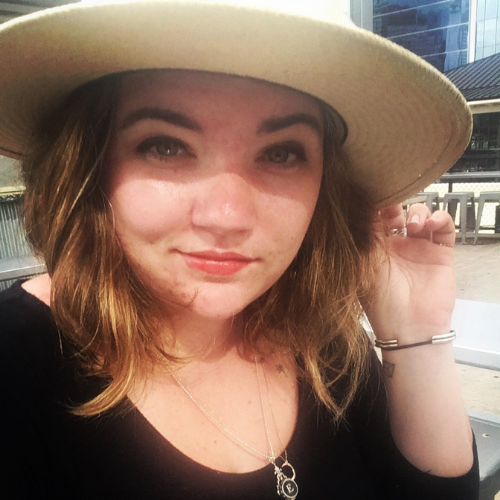 Emma Craig
Emma Craig started her education in the arts in middle school focusing on costuming and theater. In her undergraduate career she designed departmental productions and worked in the shop as a stitcher and wardrobe supervisor. She holds a BA degree from Western Washington University in Theater (Costume Design). In her final year she received an internship at the Oregon Shakespeare Festival. Immediately after school she began working as a stitcher at the festival working with a variety of drapers and designers for six seasons and over 50 productions. Most recently in the summer of 2021 she worked as a first hand at the Santa Fe Opera in the return season after the pandemic. In the fall of 2019 she moved to Austin, Texas in pursuit of a MFA in costume technology from the University of Texas at Austin and is anticipating graduation in May 2022. Her specialty skills include draping, tailoring, puppetry, millinery, armor making, and mask making.

Richard Hay Undergraduate Scene Design Award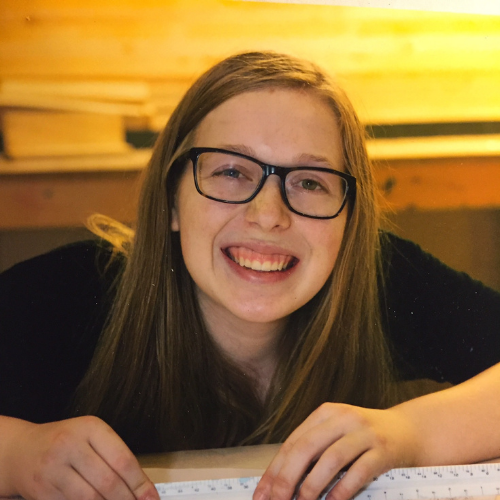 Maggie Nelson
Maggie Nelson has been scenic designing professionally for three years, and scenic painting for six. Her most recent work has been at Hope Summer Repertory Theatre's 2021 outdoor season as Scenic Designer for A Year with Frog and Toad and The Importance of Being Earnest, Assistant to Remote Scenic Designers for The Mountaintop and Children of a Lesser God, and Scenic Paint Charge for all of the above. She is currently in her fourth year at The Conservatory of Theatre Arts at Webster University, pursuing a BFA in scenic design with a second emphasis in Scenic Art. She likes spaghetti and nature.

Zelma H. Weisfeld Costume Design & Technology Award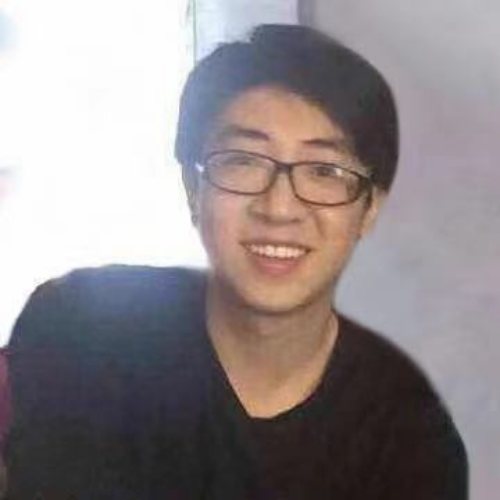 Zhang Yu
Zhang Yu is a costume designer with professional experience in theater, opera, musical, dance and Chinese traditional opera. Deeply rooted in his diverse background and interest in bridging the gaps between design and fine art, Zhang Yu incorporates various intercultural elements and interdisciplinary techniques in many of his designs on stage. Acknowledging both the designer and artist in himself, he hopes to break new ground and redefine his practice in both the studio and the theater. He wishes that his work can bring the beauty and value that all humanity share. Zhang Yu has presented his works in the Shanghai Expo 2010, Shanghai Art Biennial 2010, Expo Milan 2015, and 2010 Taipei Kuandu Arts Festival. He has also won the 2020 Kennedy Center American College Theatre Festival Region Two Design Excellence for Costumes Award, and the Annual Award of the China Institute of Stage Design for Best Costume Design in 2012. Zhang Yu is currently pursuing his MFA in costume design in the School of Drama at Carnegie Mellon University. There, he has been accorded the honor of being an Elizabeth Schrader Kimberly Fellow.

Bernhard R. Works, Frederick A. Buerki Scenic Technology Award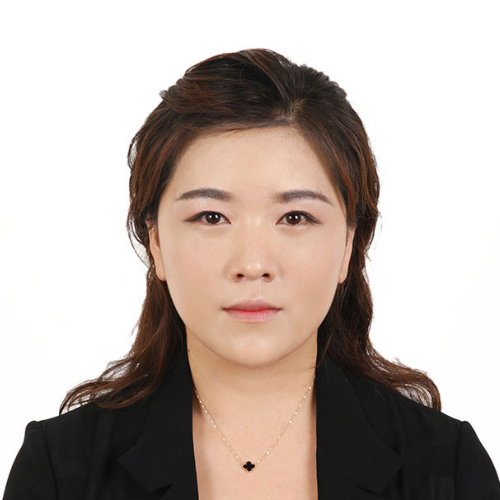 Hyejin Son
Hyejin has worked in many areas of theater as a scenic designer, a lecturer in university, an art director, and a prop artisan in Korea before coming to the USA. She studied Stage Design at Sangmyung University and continued her studies earning a M.A. degree in Performing Arts. Her persistent interest in stage art contributed to her high G.P.A and scholarship every semester. She had the honor to work as an assistant for Yoongyun Oh, one of her professors and a well-known Korean scenic designer for thirteen years. She was able to organize her own design system at a young age through numerous experiences of designing in the national theaters such as Seoul Arts Center, and Sejong Center for the Performing Arts in Korea, and international festivals such as the Edinburgh Fringe Festival in Scotland and Prague Quadrennial, Czech Republic. She worked also as an art director for a program in KBS, the national broadcaster of Korea. After graduating she was a faculty for Scenic Design for four years. She has completed the Technical Internship Certificate in both Properties and the paint Shop. Hyejin is a current MFA candidate in the Technical Design and production program at David Geffen School of Drama at Yale University.

Barbizon Lighting Company Jonathan Resnick Lighting Design Award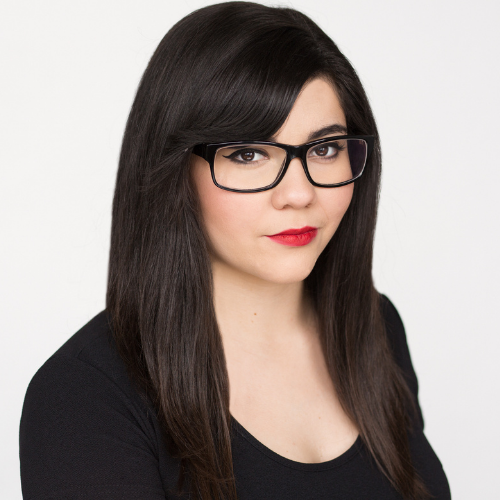 Denisse Chavez
Denisse received her B.A. in Theatre Arts from The University of the Incarnate Word in San Antonio, Texas. She has had the opportunity to work in several technical and design fields with The San Pedro Playhouse and the Magik Theatre in San Antonio and the Virginia Stage Company in Norfolk, Virginia. Her design work has been recognized with the Excellence in Lighting Design of a Musical Award by the Alamo Theatre Arts Council of San Antonio for her work on The Music Man. She is currently working towards a graduate degree in lighting design at Purdue University and is trying her hand at scenic and lighting design for their production of Fefu and Her Friends.

USITT Stage Management Award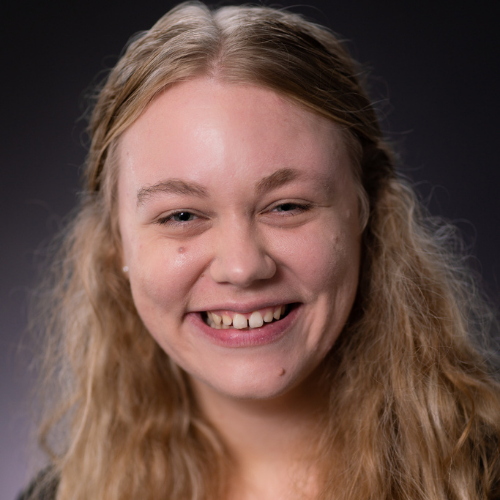 Sarah Bauch
Sarah Bauch fell in love with stage management at fourteen-years-old when she stumbled on to the job at her high school and has never looked back since. She continued her stage management education earning a BA in Technical Theatre from East Stroudsburg University, where she became the winner of the 2017 and 2018 Stage Management Excellence Award for Region II at the Kennedy Center American College Theatre Festival. She is currently a third year Stage and Production Management MFA student at Carnegie Mellon University where she assistant teaches multiple classes, including a course titled Technical Management that teaches young designers and managers paperwork fundamentals, managerial soft skills, and the foundations of leadership. She has worked professionally as a Production Stage Manager for Interlakes Summer Theatre and Assistant Stage Manager for Resonance Works. She has worked on over thirty stage management teams during her theatrical education. She is passionate about Theatrical Intimacy Education and has over thirty hours of training in the subject, and had the privilege of taking Nicole Brewer's Anti-Racist Theatre Courses. She strives to be an inclusive, open, and compassionate leader, and approaches every situation with a people first, position second mentality.

Bernhard R. Works Master Crafts Award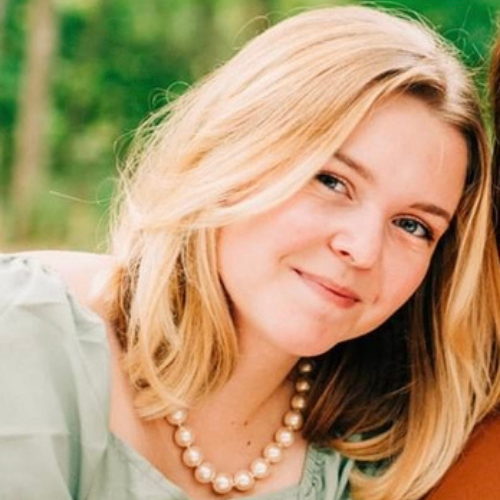 Riley Lathrom
Riley Lathrom is a graduating undergrad senior BFA Design Technology and Stage Management with an emphasis is Scenic Design at Missouri State University. Her credits include being the Scenic Designer for "Much Ado About Nothing", "Working: A Musical", and "These Shining Lives". She has been the Assistant Designer for "Cats" and "The Secret Garden". At Missouri State University, Riley is the recipient of the Provost Scholarship and the Bryne Blackwood Scenic Design Scholarship. Riley is honored to be nominated for the Bernhard R. Works Master Crafts Award for her work in Scenic Painting.

USITT Scene Design Award Sponsored by Rose Brand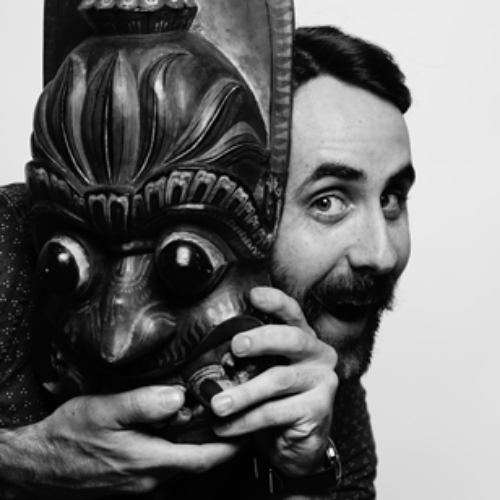 Kevin McBee
My name is Kevin Lee McBee and I am a story-focused designer with a passion for theater, film and long form television. I was born in Memphis, Tennessee and grew up in the green, leafy humidity of North Carolina. My parents lovingly tolerated their strange son and provided all the art supplies I could get my grubby hands around. My previous work ranges from rebranding cultural institutions to writing, designing, and art directing experiences in theme parks and museums. I attended UNCSA's School of Design and Production and received my MFA in Scenic Design in 2021. I currently live and work in Los Angeles as a Scenic and Set Designer and can, more often than not, be found drinking coffee or filling up a sketchbook one page at a time - or on my motorcycle headed somewhere to do both at once. I firmly believe that design is both lens and mirror - a way to better understand the world, the self, and those within it. And a world without design and art is all the poorer for it.