2023 Distinguished Achievement Award Winners Announced
February 16, 2023
The Distinguished Achievement Awards honor individuals who have established meritorious career records in specific fields of expertise in any area of design or technology in the performing arts or entertainment industry. Each will be a featured part of the Conference in a special session presented by one of the Commissions.
Areas of achievement include, but are not limited to disciplines represented by the Commissions of USITT, scenic design, lighting design, sound design, technical direction, costume design & technology, theatre architecture, theatrical consulting, production management, stage or arts management, entertainment technology, education, or a convergence of these disciplines.
Get to know this year's winners.
Management: Hana Sharif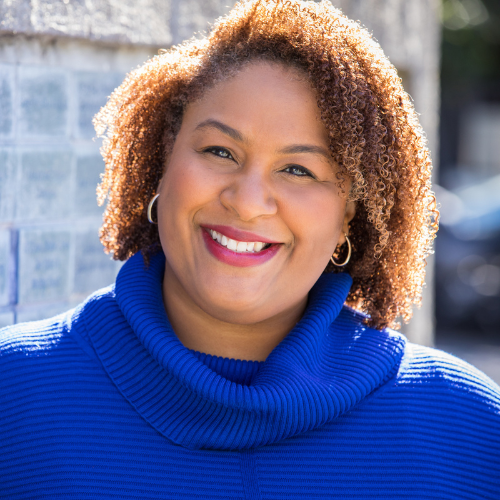 Hana Sharif (Augustin Family Artistic Director) has enjoyed a multi-faceted theatre career, including roles as an artistic leader, director, playwright and producer with a specialty in strategic and cross-functional leadership. Hana served as the co-founder and Artistic Director of Nasir Productions, a theatre dedicated to underrepresented voices challenging traditional structure. Hana joined the Tony Award-winning regional theatre, Hartford Stage in 2003 where she served as the Associate Artistic Director, Director of New Play Development, and Artistic Producer. Hana launched the new play development program, expanded the community engagement and civic discourse initiatives, and developed and produced Tony, Grammy, Pulitzer, and Obie Award-winning shows. During her tenure as Associate Artistic Director of Baltimore Center Stage, Hana was the architect of the innovative CS Digital program: a platform that explores the nexus point between art and technology, piloted the Mobile Unit focused on historically underserved audiences, and helping to guide the theatre through a multi-million dollar building renovation and rebranding effort. In 2018 Hana was named the Augustin Family Artistic Director of The Repertory Theatre of St. Louis. During her tenure at The Rep, Hana has guided the organization through a strategic alignment, diversified programming, expanded access to underserved communities. Hana holds a BA from Spelman College and an MFA from the University of Houston. Hana is the recipient of Spelman's 2022 National Community Service Award, the 2009–10 Aetna New Voices Fellowship, EMC Arts Working Open Fellowship, and Theatre Communications Group (TCG) New Generations Fellowship. Hana is a founding member of The Black Theatre Commons (BTC). She serves on the board of directors for the TCG, BTC, and the Sprott Family Foundation.
Sound Design & Technology: David Budries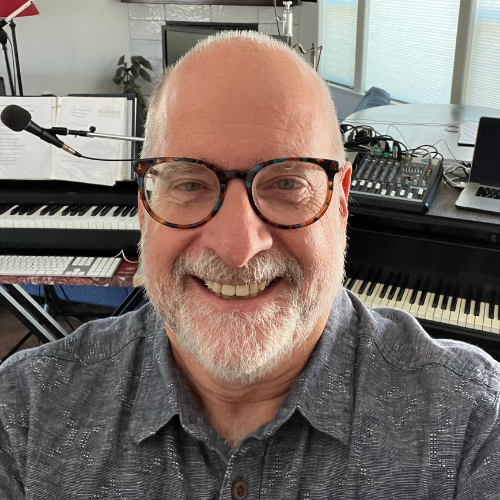 David Budries has been working with sound and music since 1969 when he built his first sound system for a high school concert by Peter, Paul and Mary. David played guitar and sang in coffee houses from 1969-1972. In 1973 he started his first professional sound company, Mantra Sound that specialized in sound reinforcement for acoustic ensembles which included jazz, country, bluegrass, folk, chorale ensembles, light rock, pop and symphony orchestra's. In 1975 David began recording and producing, then he started building recording studios as Sound Situation. In 1979 David took the position of Director of the Harrt Recording Studio at the Hartt School of Music, University of Hartford and continued in that role until 1999. During that time he built and directed Hartt's Music Production and Technology Program. In 1980 David designed his first show of the Hartford Stage Company and that show went to Broadway. David continued to design for HSC until 2001. In 1983, David was asked to teach a sound class at the Yale School of Drama. That resulted in his building Yale's first sound design program which he chaired until 2021. He is now professor Emeritus of Design at the David Geffen School of Drama at Yale. David is an Associate Artist at Ford's Theatre in Washington, DC. In "retirement" he is half of the music duo, Home Tonight playing music in California's Central Valley. He's also the Sound Engineer for The Grove House, a music and food establishment in Mariposa, CA, just outside of Yosemite National Park.
As a Professional Sound Designer with almost fifty years of experience and have created numerous soundscapes for Broadway, Off-Broadway, and leading American regional theatres. My Broadway credits include sound design for the original Broadway production of Our Country's Good, nominated for five Tony Awards including Best Play; the Tony Award-nominated production Souvenir; the Drama Desk Award-nominated production Search and Destroy; the 1988 Broadway production of Long Day's Journey into Night, nominated for a Drama Desk Award for Outstanding Revival; and the 1988 production of Ah, Wilderness!, Tony Award nominee for Best Revival. My Off-Broadway credits include And a Nightingale Sang…, nominated for three Drama Desk Awards; Other People's Money, winner of two Outer Critics Circle Awards; The End of the Day, winner of an Obie Award and a Drama Desk Award; From the Mississippi Delta, nominated for a Drama Desk Award and an Outer Critics Circle Award; Obie Award-winning play Marisol; Tiny Alice, winner of the Drama Desk Award for Outstanding Revival of a Play; and The Glass Menagerie, winner of the Lortel Award for Outstanding Revival. In addition to my Broadway and Off-Broadway credits, I have worked on productions for well-known regional theatres, including Hartford Stage, Dallas Theater Center, Center Stage Baltimore, Ford's Theatre W.D.C., South Coast Repertory, McCarter Theatre, ACT, Huntington Theatre Company, La Jolla Playhouse, Portland Stage, and others. David is one of the early members of TSDCA. 
Education: Judith Dolan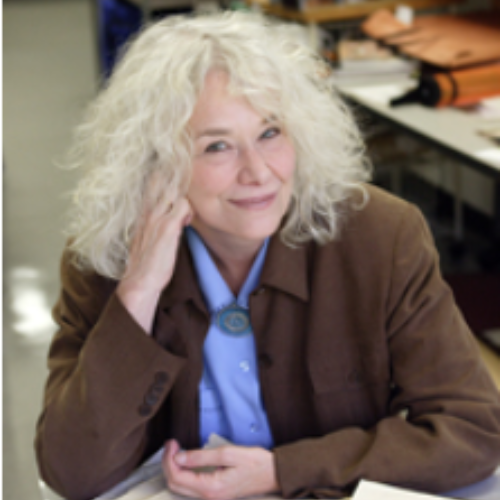 Judith Dolan has been recognized nationally and internationally for her costume designs. A long time collaborator with director Harold Prince, she began her association with the original production of Stephen Sondheim's Merrily We Roll Along, as well as several other Broadway productions including Alfred Uhry!s Parade and Candide for which she received a 1997 Tony Award for Best Costume Design. Another collaboration with Mr. Prince, the musical The Petrified Prince at the Public Theater in NYC, earned her the Lucille Lortel Award for Excellence in Costume Design and a 1995 Drama Desk nomination. Dolan studied directing with Carl Weber, who was affiliated with Bertolt Brecht and the Berliner Ensemble. As a director-designer she has mounted productions of Brecht!s adaptation of The Duchess of Malfi; a compilation of Tennessee Williams! plays, paintings, art songs, poetry and short stories entitled His Manner of Returning; and August Strindberg!s Motherly Love. She has developed a number of new plays and musicals, including composer Mary Lee Kortes' The Songs of Beulah Rowley and Stoker (music by British composer Joe Jackson) for the Directors Company in New York with actors Tom Hewitt (Bram Stoker) and Jim Dale (Sir Henry Irving), among others. Dolan is currently collaborating with Joe Jackson developing staging and design for his concept album of "Victorian" music halls entitled Max Champion: What a Racket. Professor Dolan holds an MFA and a PhD from Stanford University. She is currently a Distinguished Professor of Theatre and Dance at UC San Diego.
Engineering: Mike Wood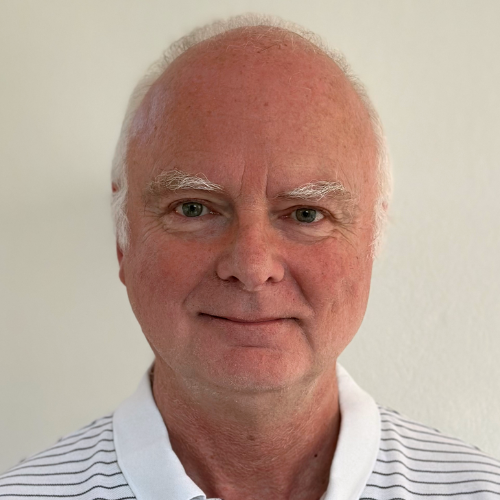 Mike has over 45 years' experience working in entertainment lighting equipment design and development for companies varying in size from 10 to 25,000 employees. After failing to be a successful theatrical lighting designer he started his career with the BBC in the late 1970's before moving into the commercial world in the mid 1980's. Since then he has worked for both start-up and well-known companies developing both static and automated luminaires and their control systems for theatre, television, concerts, and film production. Since forming Mike Wood Consulting LLC in 2004 he has provided professional support and assistance to over fifty clients with many of them returning for multiple projects and long-term relationships. Having worked in both the USA and Europe and been elected the leader of trade associations in both places has helped him develop a unique mix of engineering skills coupled with a deep understanding of sales and marketing critical to bringing successful new products to the market place. In particular he feels fortunate to have been in the right place at the right time to help the recent industry transition from conventional light sources to LEDs. Mike has published over 200 articles and papers on entertainment lighting and its applications and holds a number of patents in lighting systems and control. Mike holds an M.A in electrical engineering from Trinity College, Cambridge. In 2006 Mike was presented with ESTA's highest honor - the prestigious Eva Swan Award.