Applications open for 2021 ETC Fred Foster Student Mentorship Program
March 10, 2021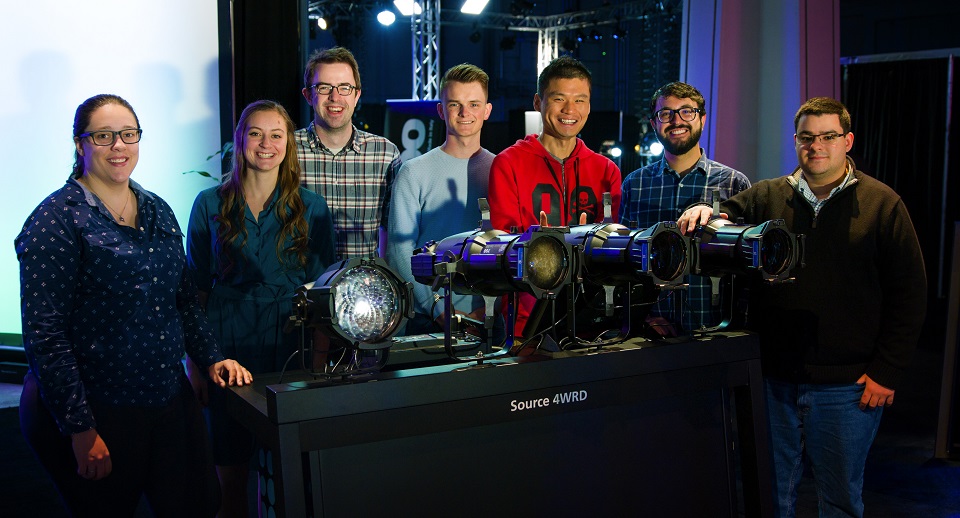 Since 1999, the Fred Foster Student Mentorship Program has helped the next generation of lighting professionals jumpstart their careers. Each year, a select group of students is introduced to established industry professionals and paired with a mentor who will help guide their transition into the working world. ETC is now accepting applications for the 2021 program with a deadline of April 16, 2021.
The program was born from ETC Founder Fred Foster's passion for both lighting and mentorship. It was his vision that this initiative would encourage young talent, the future of the industry, by forging meaningful connections between them and influential luminaries who will enrich their careers.
As the future safety and feasibility of large gatherings remains uncertain, ETC has adapted the 2021 program to an entirely virtual format. The program will commence in early fall with an online social event that introduces students to prospective mentors in a large group setting. In the following weeks, students will attend smaller breakout discussions with lighting professionals to get to know them and their career paths. By the close of 2021, each student will be matched with a lighting professional who will act as their mentor for the following year.
Applications are open to students in their final year of undergraduate study, graduate students, and students from outside of North America who are studying at the university level during the upcoming fall semester.
"Because of this program, I've been able to have one-on-one conversations with people I could never have dreamed of meeting before; let alone speaking to them about our love of lighting," says Mitchell Jakubka, a past recipient. "It's led to interviews, virtual 'coffee chats,' and connections across the lighting industry that I am very thankful for."
Applications are due by April 16, 2021. To submit your application and learn more about the Fred Foster Student Mentorship Program, please click here.