Clint Clarke & The Most Magical Place on Earth
August 14, 2020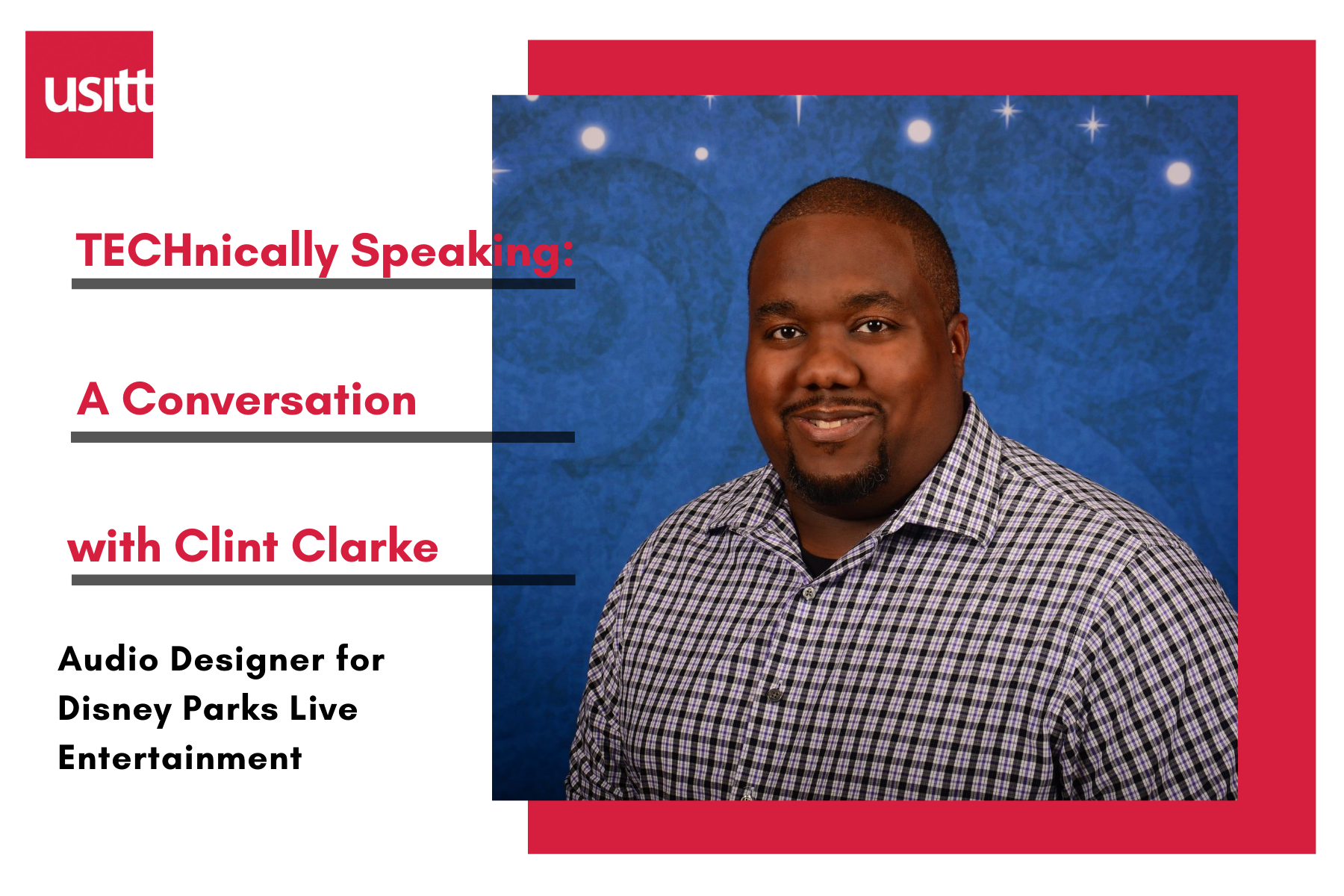 Today we're on the line with Clint C. Clarke.
Clint has worn many professional hats so far in his career – from working in arenas, to the wireless team for Barack Obama's inauguration, Clint now calls the Most Magical Place on Earth his home as he works as the Audio Designer for Disney Parks Live Entertainment.
Clint is responsible for designing, installing and programming audio systems for the Walt Disney Company. Former Technical and Floor Crew Lead for the University of Florida, he was responsible for technical operations during live events such as speaking engagements, concerts and sporting events. He also coordinated and installed sporting floors (courts and gymnastic equipment) for the Florida Gators.
Some of Clint's most notable career highlights include: working on the wireless team during the Inauguration of Barack Obama (2009) Being the production lead at the NABJ Special Event A1 (2013), doing audio system programming for the Disney Store Shanghai Clocktower (2015), Being the Disney Wonder WDI Creative Entertainment Audio Designer for Tiana's Place (2016), and working on the Nighttime Spectacular Audio System Design and Program at Walt Disney World (2016 -2020).