ETC Announces 2022 North American Fred Foster Student Mentees
July 6, 2022
ETC is set to begin the 2022 North American Fred Foster Student Mentorship Program with 10 driven students who will be connected with industry mentors through a series of networking events. Started by late Founder and CEO Fred Foster, the program recognizes the importance of mentorship in any lighting professional's career. The primary goal of the program is to create relationship-building opportunities between established industry luminaries and the next generation of lighting professionals.
Starting in 2021, ETC began offering both a North American and International branch of the program to tailor the experience to students' geographical locations. Students in the North American program will attend a series of virtual events to meet many lighting practitioners working across the map. Each student will be matched with one or more mentors who provide academic and career guidance for the next year and beyond.
ETC is excited to introduce the students participating in the North American 2022 Fred Foster Student Mentorship Program: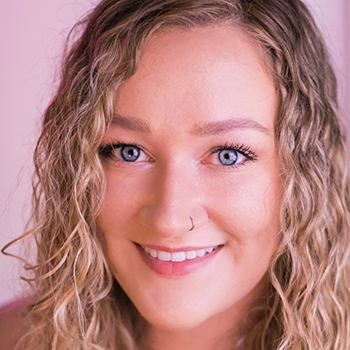 Abbey Smith
Abbey is an MFA candidate of Stage Design with an emphasis in Lighting Design at University of Nebraska-Lincoln. She initially decided to pursue her MFA after working at a regional theatre as an Eos programmer and being inspired by seeing the thought process of the designers that came through. Her recent lighting design credits include Seussical (Nebraska Wesleyan University), Lemons Lemons Lemons… (UNL's Theatrix), and Mozart's Magic Flute (Glenn Korff School of Music). Visit her website at abbeylynnsmith.com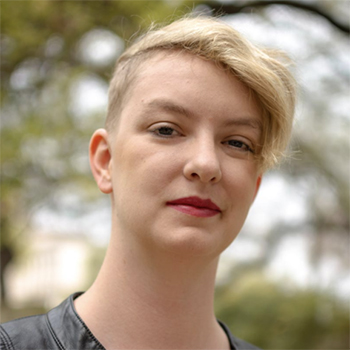 Ari Jamieson
Ari is currently attending University of Texas at Austin as an MFA candidate in live design and production. Some of her achievements include earning an award for Best Lighting Design for a Concert Piece at Southern Utah University as well as Best Student Designer in Lighting at Snow College. Ari's recent lighting design credits include Murky as Hell, Sonnets for an Old Century, and Onions at University of Texas at Austin. Visit her website at jamiesonari.wixsite.com/arijamieson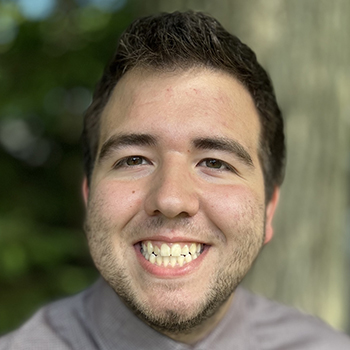 David Heguy
David is a senior at Penn State University, currently working towards his BFA in Technical Theatre and Design with an emphasis in Lighting Design. At Penn State, David designed The Alexa Project and The Wild Party, both of which won him the Oliver Smith Award for Best Lighting Design. For the past 7 years, David has freelanced for various theatre companies all over the New Jersey and New York area. Some recent credits include Pippin, Rent, Big Fish, Spamalot, 13: The Musical, Into the Woods, Spelling Bee, Urinetown, Once Upon A Mattress, and James and the Giant Peach. Visit his website at dhlighting.org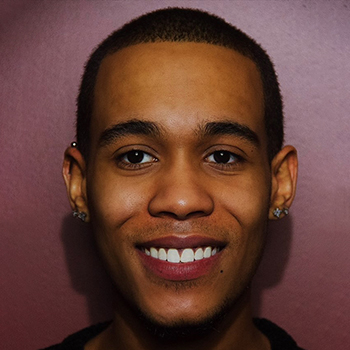 Dionte Mercado
Dionte is a freelance lighting designer, programmer, and technician. He is currently pursuing a BFA at the University of Cincinnati College-Conservatory of Music for Lighting Design and Technology. Although Dionte aims to remain an interdisciplinary designer, he is especially interested in the fields of concert and television. His recent lighting credits include Associate Designer on The Gospel Superfest, Lighting Apprentice with the Santa Fe Opera, and Lighting Designer on Boom with CCM Lighting. Visit his website at diontemercado.com for more of his work.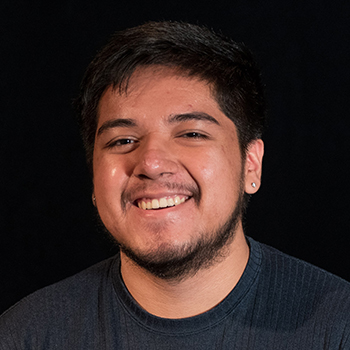 Isaac Castillo
Originally from Denton, Texas, Isaac is a lighting designer currently working towards a BFA in Theatre Design/Technology with a concentration in Lighting Design at SUNY Purchase. He began exploring light as a design medium at the age of 15 and now hopes to pursue a career in theatre, dance, and live entertainment. Recent design credits include dance performances A Meaningful Moment Through a Meaning(less) Process, terrariums at a glance, open for maintenance, and Los Immigrantes. Isaac also was a lighting intern on A Strange Loop, 2022 Tony Award-winning Best Musical. Visit his website at isaacastil.com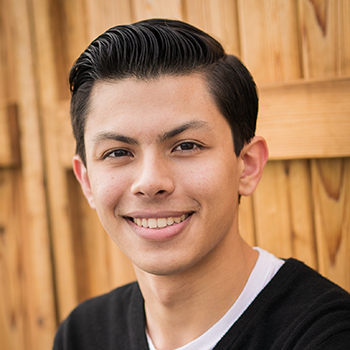 J.D. Hopper
J.D. is a rising senior pursuing a BFA in Drama from Carnegie Mellon University, studying Lighting Design and Sound Design. Previous lighting credits include Designer for Woyzeck (CMU) and Heartbeat of America (BVT), Eos Programmer for the end is the future is now (CMU), and board operator for ROW at Williamstown Theatre Festival. J.D. is currently the Assistant Lighting Designer for A Midsummer Night's Dream at The Old Globe in San Diego and will be designing Godspell at CMU in the coming year. He has also enjoyed being a photographer for the official CMU social media platforms. View samples of his work at jdhopper.com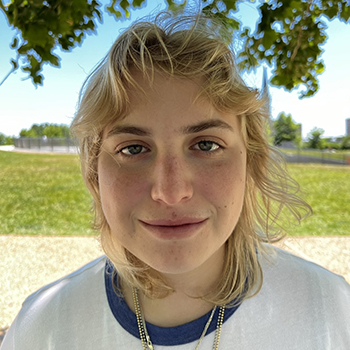 Lara Kling
Lara is entering her final undergraduate year at Washington University in St. Louis. She is currently a Lighting Intern at Logic Systems Sound, Lighting, and Video in St. Louis. She also has worked at the Edison Theater, starting as a Technician and now working as a Student Technical Manager. In 2021, she was a Lighting Designer for the Mile Square Theater. Her recent design credits include the Washu Dance Theater, She Kills Monsters, and Goldilocks Phenomenon. Washington University in St. Louis recently awarded Lara the "Performing Arts Department Stephen Distler Internship in Design and Technical Theatre." Lara hopes to pursue a career in concert lighting upon graduation. Visit her website at larakling.com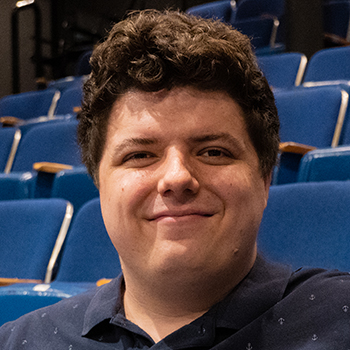 Lawrence Ware
Lawrence is an MFA candidate at The University of South Carolina in Theatre with an emphasis in Lighting Design. He holds a BFA from The University of Arizona in Theatre Production; Design and Technology with an emphasis in Lighting Design. Recently, Lawrence was credited as the Lighting Designer for The University of South Carolina's production of Romeo and Juliet, Guest Lighting Designer for Randolph College's production of Spitfire Grill, and Assistant Lighting Designer for Greater Boston Stage Company's production of Million Dollar Quartet in Boston, Massachusetts. Visit his website at lawlightingdesigns.myportfolio.com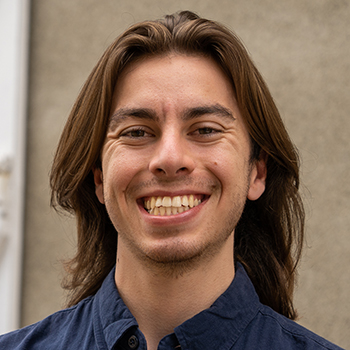 Pablo Antón
Pablo is a Mexican-American designer currently working towards a BFA in Drama at Carnegie Mellon University. Originally from San Diego, California, he has experience in local theatre since high school, working for The Old Globe Theatre and The Ray & Joan Kroc Center Community Theatre. Since living in Pittsburgh, Pablo has worked with Pittsburgh Civic Light Opera, City Theatre Company, and The Purnell Center for the Arts on the Carnegie Mellon campus. He also holds a photography position with the Carnegie Mellon Marketing & Communications department. Recent design credits include Athena, Without You (Dance), and Hamlet. Visit his website at pdanton2.myportfolio.com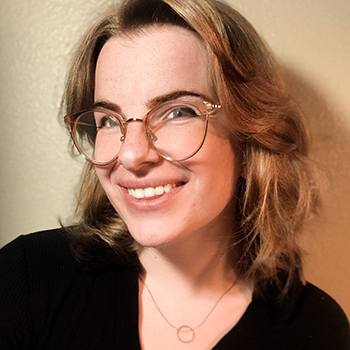 Violet Smith
Violet is set to complete her MFA in lighting design from California Institute of the Arts in 2023. She holds a BA in Lighting Design from Ball State University and hails from North Chicago, Illinois. Lighting Design and Assistant work includes theatrical productions (CalArts, Great River Shakespeare Festival, Cardinal Stage Company, A Red Orchid Theatre, Lookingglass Theatre, Drury Lane) and events (NHL Stanley Cup Playoffs, FFA National Convention, ASAE National Convention). She's spent the past two years exploring virtual reality design (To Remember A Friend, Unbecoming). She is interested in mixed media art and her next cup of coffee. Visit her website at violetsmithdesigns.com
Further information from ETC: https://www.etcconnect.com/studentmentorship/