Imaginary Labs Announces the Winners of its #MadeWithCarbon Challenge Using Carbon for Unreal Plugin
March 2, 2021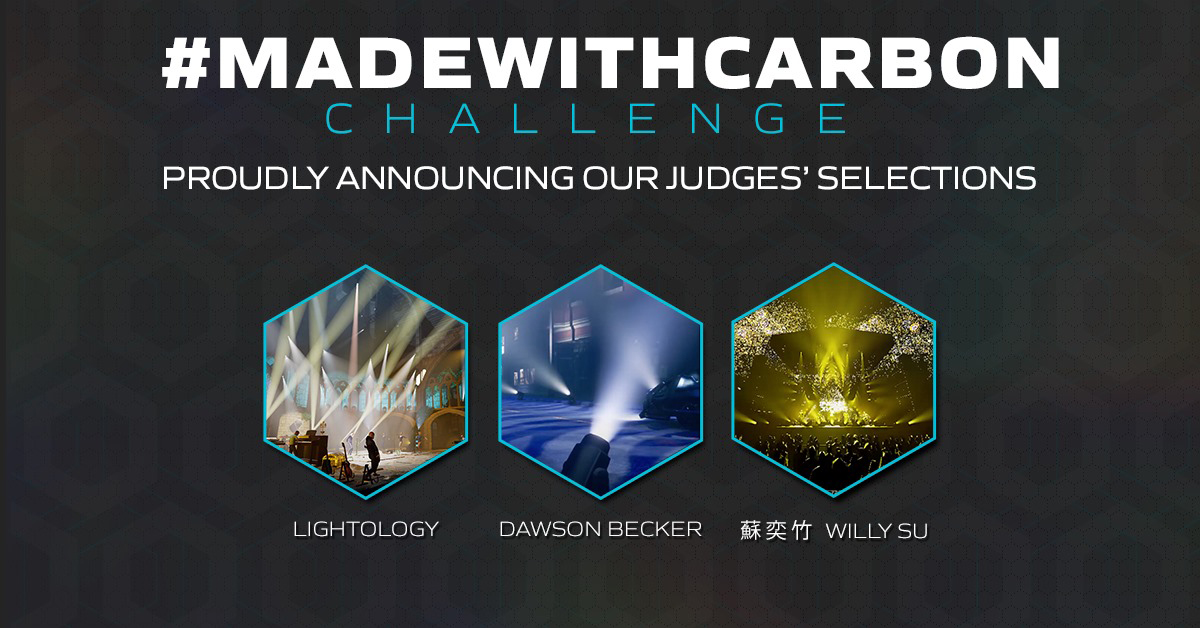 To celebrate the recent launch of Carbon for Unreal, Imaginary Labs has just concluded its first ever #MadeWithCarbon Challenge. They selected 13 industry veterans to evaluate the entries and the results are now official. The three winners are Lightology Australia, Dawson Becker, and Willy Su. There is also a People's Choice winner—Peter Van Engelandt, whose entry received the most "Likes" on social media during the voting period. 
"I am extremely inspired by the diversity of the entries," notes David S. Perkins, CEO & Chief Architect of Imaginary Labs. "Some were complete fantasy, and some were more akin to typical previz projects. This confirms our vision for the product, that it can be used for every phase of production and enables creativity like we've never seen."
By entering the #MadeWithCarbon Challenge, end-users and their teams were able to try the Carbon for Unreal Plugin at no charge to see what they could make with it. The four winners each will receive a (1) one-year complimentary subscription to the Carbon for Unreal Design edition. All the participants who submitted the 14 entries before the deadline, will receive 20% off their first-year subscription. 
While the only "directive" for judging criteria was to "pick something cool, something you really like", one judge explained their personal criteria as "I have chosen based on practical use and imagination. The engine has of course some very realistic properties and given the infinite possibilities one had to refine the categories a little—first, the practical and well executed visualization that could be a real project/performance, and second, the vivid imagination and use in a hyper reality/VR project. It was a great effort by everyone showing the possibilities of Carbon." 
With so many great entries it wasn't an easy decision for our judges. There were a lot of back-and-forth conversations among the panel; there was even a four-way tie at one point because the entries were so good! All the participants really utilized Carbon's many capabilities to realize their creativity with their challenge entries.
The industry experts who made up the judging panel included: Designer Butch Allen; LD Michael Appel; LD and Programmer Jason Baeri; Designer Doug "Spike" Brant; LD Dan Boland; LD and Programmer Craig Caserta; Designer Patrick Dierson; LD and Programmer Andrew Giffin; Producer Stacey Gros; LD Rob Koenig; Designer Steve Lieberman; LD Guy Pavelo; and Designer Gary Westcott.
The feedback from the users was very strong as well. When asked about their experience with the plugin during the contest period, Aaron Thomas from Lightology shared that "In-house we have one of the higher license tier 3rd party visualizers, however we have never been confident using it to prepare client renders for publication. Unreal Engine combined with Carbon allows us to introduce dynamic and environmental elements to our production designs beyond what we have ever been able to achieve."
Dawson Becker added "The flexibility of Unreal Engine makes using Carbon amazing for creative purposes. I've always wanted to use the animation wheels in MA 3D but it was not supported so I just had to play with them in Carbon."
Tom Thompson, Chief Relationship Officer of Imaginary Labs commented that he was pleased to see how many people took advantage of the features of Carbon for Unreal, such as the DMX camera. "Everyone really dug deep into Carbon to bring their designs to the next level. It was great to see that the users took advantage of using professional fixtures that act exactly as they do in real life to enhance their designs. Many of the entries are great examples of the powerful tool that Carbon for Unreal can be for today's creative innovators. It's nice to feel validated; that this thing we've built is beginning to reach the right people."
Perkins and Thompson want to thank all the judges for their time and all the participants for their invaluable feedback on Carbon for Unreal. "This challenge reinforced not only the desire in the industry for the tools that Carbon offers but that we are also learning how designers and programmers might use it in the future as live shows return. Imaginary Labs will continue to listen to our users and respond to the feedback we receive. I think the incredible entries show the power of Carbon for Unreal and we look forward to seeing all the amazing things created using it going forward."
See the Winners' submissions at the following links:
You can see all 14 entries on the Imaginary Labs' YouTube page. 
About Carbon for Unreal
Carbon for Unreal is a quantum-leap in the world of visualization, providing the tools and assets necessary for professional, real time productions within the powerful framework of Unreal Engine. Producers, designers, and virtual production professionals will now have a singularly powerful solution for design development, renderings, visualization, and XR productions.

About Imaginary Labs
Imaginary Labs is dedicated to supporting great entertainment design through impeccable visualization, Founded in 2019 by production veterans of the live entertainment industry, with a combined 85 years of experience. the executive team includes David S. Perkins and Tom Thompson. They've worked on some of the world's largest productions, including The Super Bowl, MTV Movie Awards, Rock & Roll Hall of Fame, iHeartRadio Music Festival, and Coachella, as well as some of the biggest global concert tours. They've also worked on numerous corporate events, theme parks, broadcasts, as well as fixed and immersive installations. This expertise fuels the research and development of tools that supports great entertainment design. Imaginary Labs released their premium subscription-based DMX plugin, Carbon for Unreal in January 2021. More information about Imaginary Labs and Carbon for Unreal available at www.carbonforunreal.com