In Memoriam: Ming Cho Lee, Acclaimed Scenic Designer
October 28, 2020
USITT is saddened to learn of the passing of Tony Award-winning scenic designer Ming Cho Lee. Lee died just three weeks after his 90th birthday on Oct. 23, 2020. Lee was a revered designer and a great influence on many generations of scenic designers.
Lee was Professor Emeritus and Donald Oenslager Chair in Design at Yale School of Drama. He designed nationally and internationally for 50 years, for opera, dance, Broadway, and regional theater, and was recipient of the National Medal of Arts, the highest national award given in the arts. Other awards included the Mayor's Award for Arts and Culture; Tony Award for Lifetime Achievement, Outer Critic's Circle and Drama Desk Awards; the TCG Theatre Practitioner Award; many others from the theater and Chinese communities; and five honorary degrees.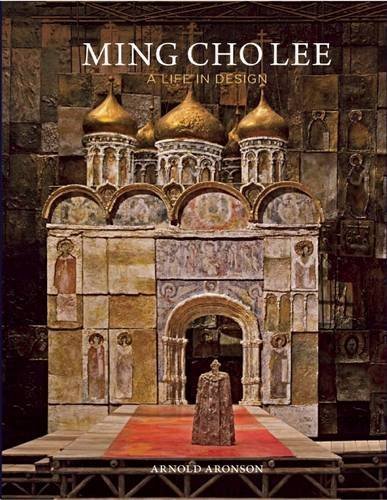 His work has been shown in a retrospective at the New York Public Library for the Performing Arts, in Taiwan, and in China. The book Ming Cho Lee: A Life in Design, by Arnold Aronson won the 2016 Golden Pen Award. The book chronicles the "dean of American set designers" from his early training as a watercolorist in China through his 40 years at Yale School of Drama – with over 500 images of Lee's work.
Ming Cho Lee served as a member of the Board of the New Forty Second Street, Inc., as well as that of the Alliance for the Development of Theatre Artists, Pan Asian Repertory Theatre, the Alliance for Inclusion in the Arts, and many others. He was the former co-chair of the Design department of Yale School of Drama, and holds the Donald Oenslager Chair in Design.
Lee received USITT's Distinguished Achievement Award for Education in 2006, the same year the Institute published Delbert Unruh's The Designs of Ming Cho Lee.