Proptologist and Prop Master Jay Duckworth Leaves The Public Theater
July 10, 2020
Jay Duckworth. Photo by Bob Cooley
After 12 years as the Resident Properties Master at The Public Theater, Jay Duckworth has chosen to leave The Public to pursue the next act in his career, teaching. "With all theater shutdown due to the COVID-19 pandemic, I took this opportunity to really do some reflection on my work as well as my teaching that I have been doing at Pace University," comments Duckworth. "I really want to shift into teaching full time and sharing what I've learned with the next generation of theater artists."
He certainly has a wealth of knowledge to share, with over 25 years' experience working in LORT & Off-Broadways theatres as well as in independent films, TV, and music videos. His expertise is reflected in over 70 Off-Broadway shows credits to his name as a Prop Master and/or Prop Designer. The range of shows for which he has created original work during his over a decade residency at The Public Theater includes Classic Greek Theater, re-imagined Shakespearean plays, cutting-edge new works such as Hamilton, Fun Home, Bloody Bloody Andrew Jackson, and the extremely current Julius Caesar staged at Shakespeare in the Park 2017. The self-proclaimed Proptologist and industry-wide acknowledged prop expert, Duckworth has been called 'a props shaman' by Lin-Manuel Miranda, while Christopher Durang said of Duckworth, 'He has my respect as an artist and a man of theater'. And even years later, John Lithgow shares Duckworth's 'watermelon/steak' on sets where he needs to act, eat, and speak.
In addition to his ongoing work as a Contributing Writer for Stage Directions magazine, he is a Dyson PPA Adjunct Faculty at Pace University where he teaches Properties and the Philosophy of Aesthetics, History of Theater for Designers, and Creative Collaborative Studies. He has been the Keynote Speaker for The Kennedy Center American College Theater Festival and the United States Institute of Theatre Technology, as well as curating USITT's very first Prop Lab in 2018, and three leading three different lectures for USITT's Forum@Four webinar series. Duckworth founded the Prop Summit in New York City for all properties people to meet, network, and learn and is a member of the Society of Properties Artisan Managers (S*P*A*M). Duckworth is also a co-founder of #LiftTheCurtain, a group that looks to end unpaid/underpaid internships in the arts.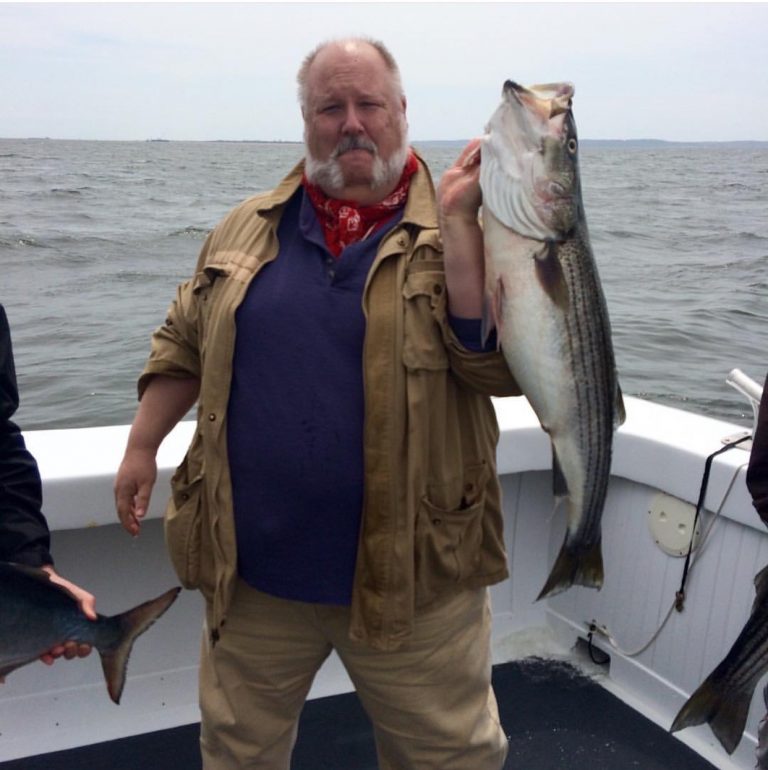 With Duckworth's talent for storytelling being equal to his skill as a craftsperson, both of which shine in his ability to share his passion for the theater and how to make it better, he will be a sought after teacher. In a past interview with him for Stage Directions he advised, "Don't pigeonhole yourself. Do what you love and push yourself to go where you're not comfortable." We are proud to be able to continue to count Duckworth as a contributor here at Stage Directions and we wish him well as he moves forward on his theater maker journey.
You can learn—and see—more about Duckworth and his work on his website, the Proptologist.