TECHnically Speaking: Brendan Bradley Talks Virtual Production
June 11, 2021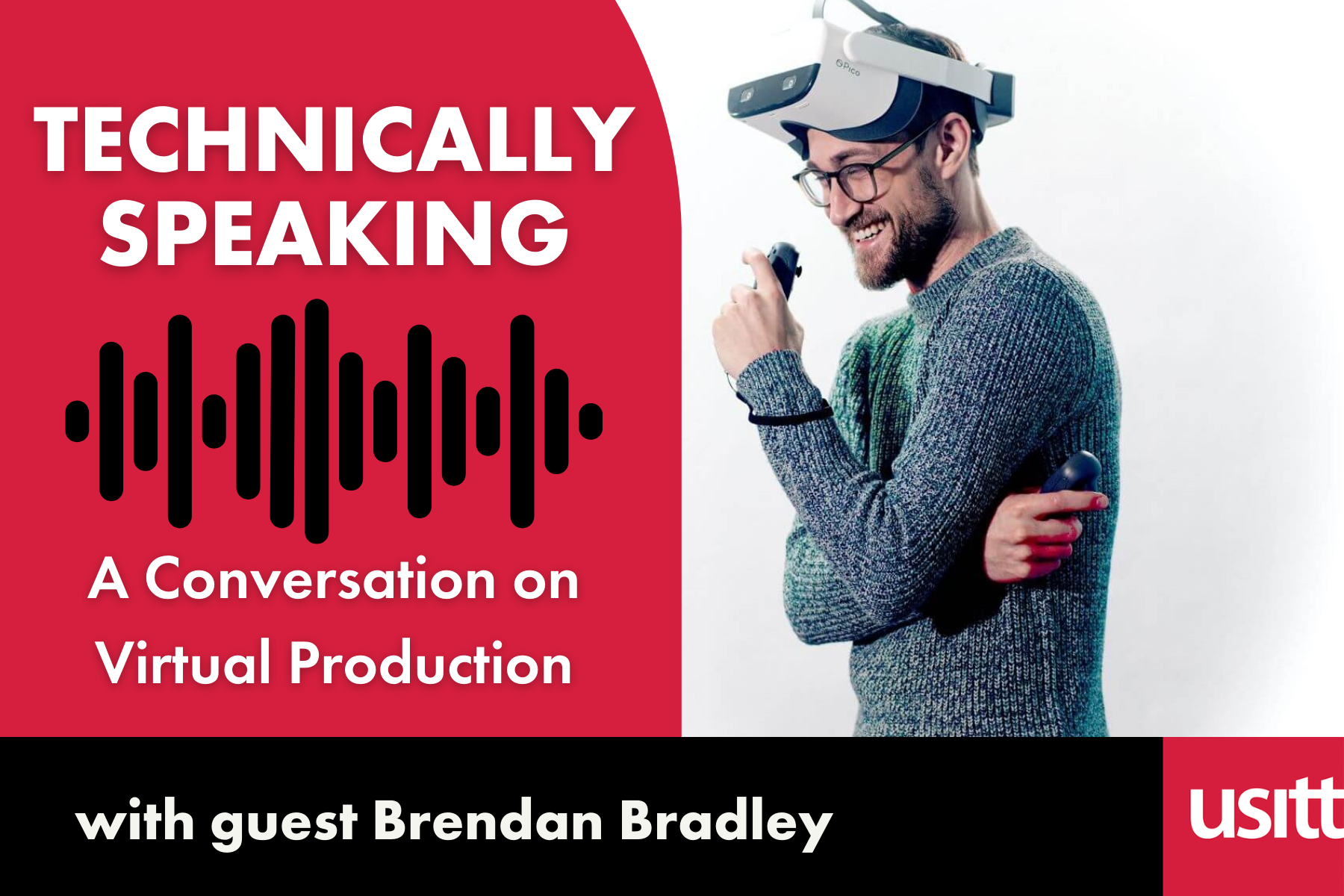 This week's episode focuses on something the industry has become quite familiar with over the past year — virtual production. We were joined by actor, writer, director, producer, and virtual production aficionado Brendan Bradley who spoke with us about his work on A One Act Festival in your Browser (WebXR) — a show produced, rehearsed, and performed entirely in web-based virtual reality, demonstrating several different modes and styles of fully-immersive, virtual performance with a customized toolkit, and user interface.
Brendan established his own lab at New York University for integrating emerging technologies in live performance and supporting the next generation of multi-disciplinary storytellers. During the pandemic, he began releasing free tutorials and case-studies for live performance artists to stream their work from home, including a customizable virtual theatre that allows anyone in the world to perform for their own live, virtual audience for free.
Keep up with Brendan and his work and read his in depth article on A One Act Festival in your Browser (WebXR) by visiting brendanabradley.com/futurestages.
Listen to the full episode here or by searching TECHnically Speaking wherever you get your podcasts.
TECHnically Speaking is a public service of USITT, which seeks to have a broad conversation on topics of interest to its members, but it is neither a legal interpretation nor a statement of Institute policy. The views expressed on this podcast by guests are their own and their appearance herein does not imply an endorsement of them or of any entity they may represent. Reference to any specific product or idea does not constitute an endorsement or recommendation. Views, opinions, recommendations or use cases expressed on this podcast do not necessarily reflect the views of USITT, its Board members or employees.