TECHnically Speaking: USITT Community Conversations Latinx Professionals
December 11, 2020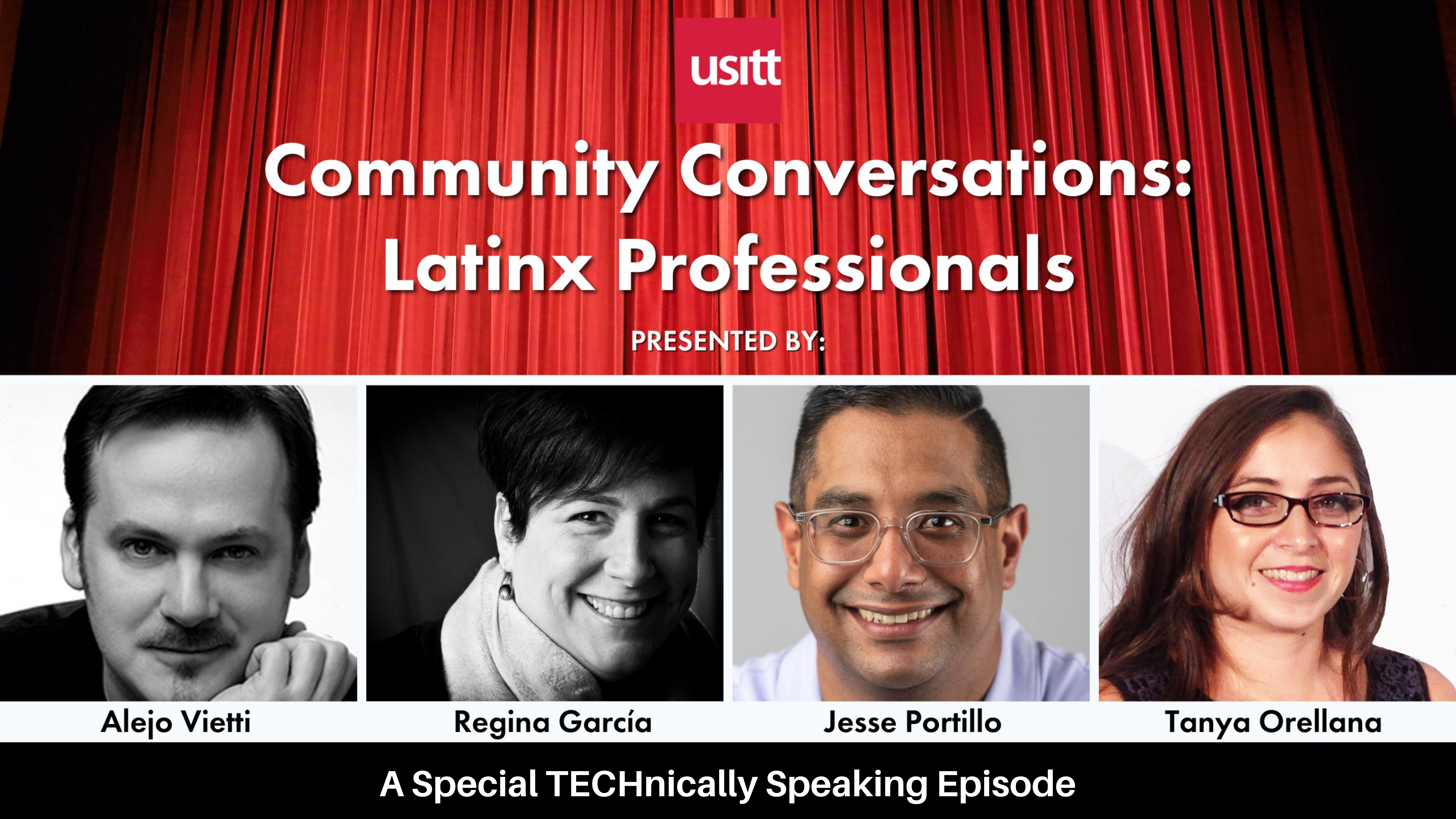 Today we have a special episode feature USITT's community conversations. On Nov. 19 we held another successful Community Conversations webinar, this time presented by Latinx professionals Alejo Vietti, Regina Garcia, Jesse Portillo, and Tanya Orellana.
Cick here to listen to the full episode or find it wherever you get your podcasts by searching TECHnically Speaking.
If you'd like to attend a future community conversations webinar, please visit the webinars block under our education and training tab on our website at usitt.org.
TECHnically Speaking is a public service of USITT, which seeks to have a broad conversation on topics of interest to its members, but it is neither a legal interpretation nor a statement of Institute policy. The views expressed on this podcast by guests are their own and their appearance herein does not imply an endorsement of them or of any entity they may represent. Reference to any specific product or idea does not constitute an endorsement or recommendation. Views, opinions, recommendations or use cases expressed on this podcast do not necessarily reflect the views of USITT, its Board members or employees.