USITT21 Virtually Anywhere Conference Registration Now Open!
January 8, 2021

Major Event Sponsor
Registration for USITT21 Virtually Anywhere is now Open! Join us for our Virtual Conference happening March 8-12, 2021.
Registering is simple: Just go to www.usitt.org/registration and follow the links. If you are already a USITT member, you will need to log in to your account. If you've not yet joined, you can still register by quickly creating an account. AND, you can join during the registration process to get the lowest price possible!
If you are among the first 100 people to register, we'll even send you a free gift as a thank you!
We've tried to make this Conference as cost-effective as possible because we realize how hard-hit our industry has been during this pandemic.
REGISTRATION COSTS:
$50 for Student or Early Career USITT Members
$100 for USITT Members
$150 for Non-Members
Have deferred credits that you'd like to use? Watch the video below for step-by-step instructions on how to use your credits!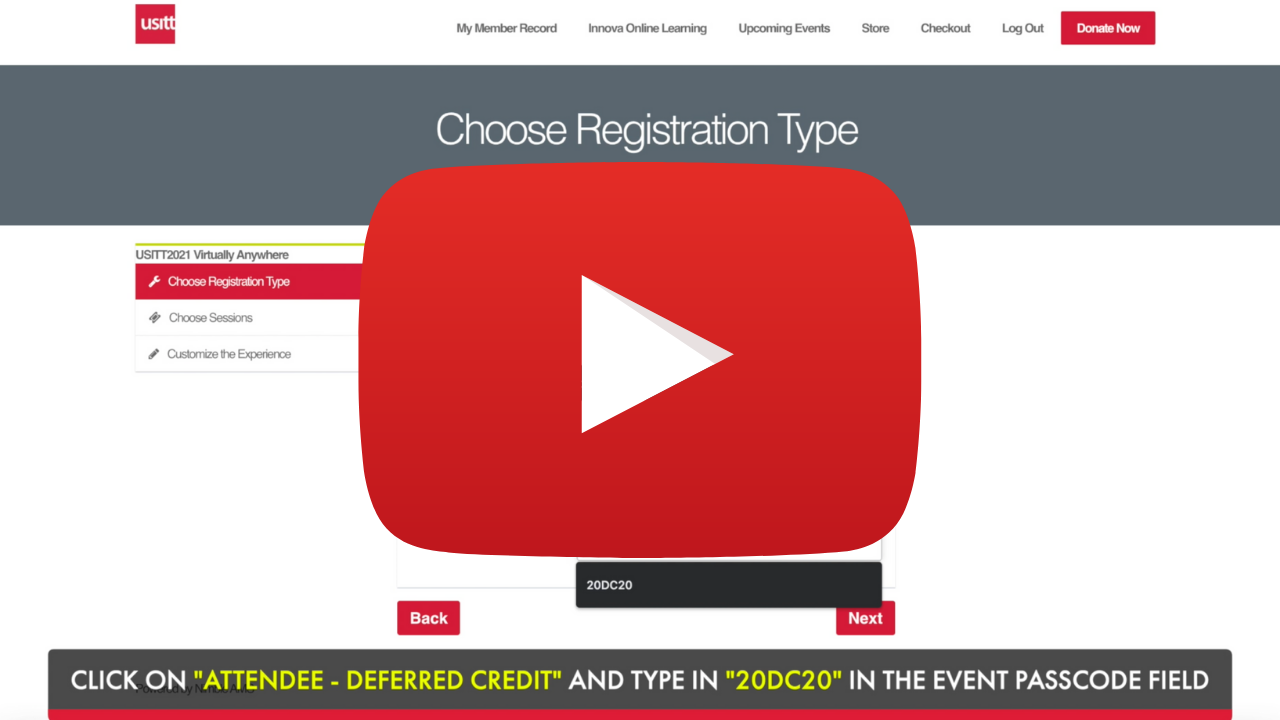 Your registration includes five full days of education, opportunities for connection and interaction with friends, colleagues, and peers, plenty of time to explore the exciting world of our virtual Stage Expo, and a wide variety of immersive, interactive and entertaining experiences during the Conference day.
Best of all, your registration gives you exclusive access to all recorded Conference content for a full six months* and you can revisit sessions that you attended or review recordings of sessions that you missed.
Be sure to register today at www.usitt.org/registration – and to tell your friends and colleagues about USITT21 — Virtually Anywhere, March 8-12, 2021.
Once registered, we'll be sending you information about specific Conference sessions and programs, as well as providing login instructions, as those become available.
If you have questions, please drop an email to the National Office and we'll get back to you as soon as possible!
We can't wait to have you with us — from wherever you are — March 8-12 for our 61st Annual Conference & Stage Expo!
*Access to recordings of 2021 Conference programming will be available only to full Conference registrants until September 8, 2021, regardless of actual registration date. Persons may register for the Conference after the published dates of the event, but ALL access will expire on September 8, 2021. USITT will attempt to inform participants prior to a session or event's published start time if a session or event will not be recorded. USITT cannot guarantee that all sessions or Conference events will be recorded. No refunds will be given if Conference sessions are unavailable after their initial offering.