2022 USITT Southeast Regional Section Conference
August 26, 2022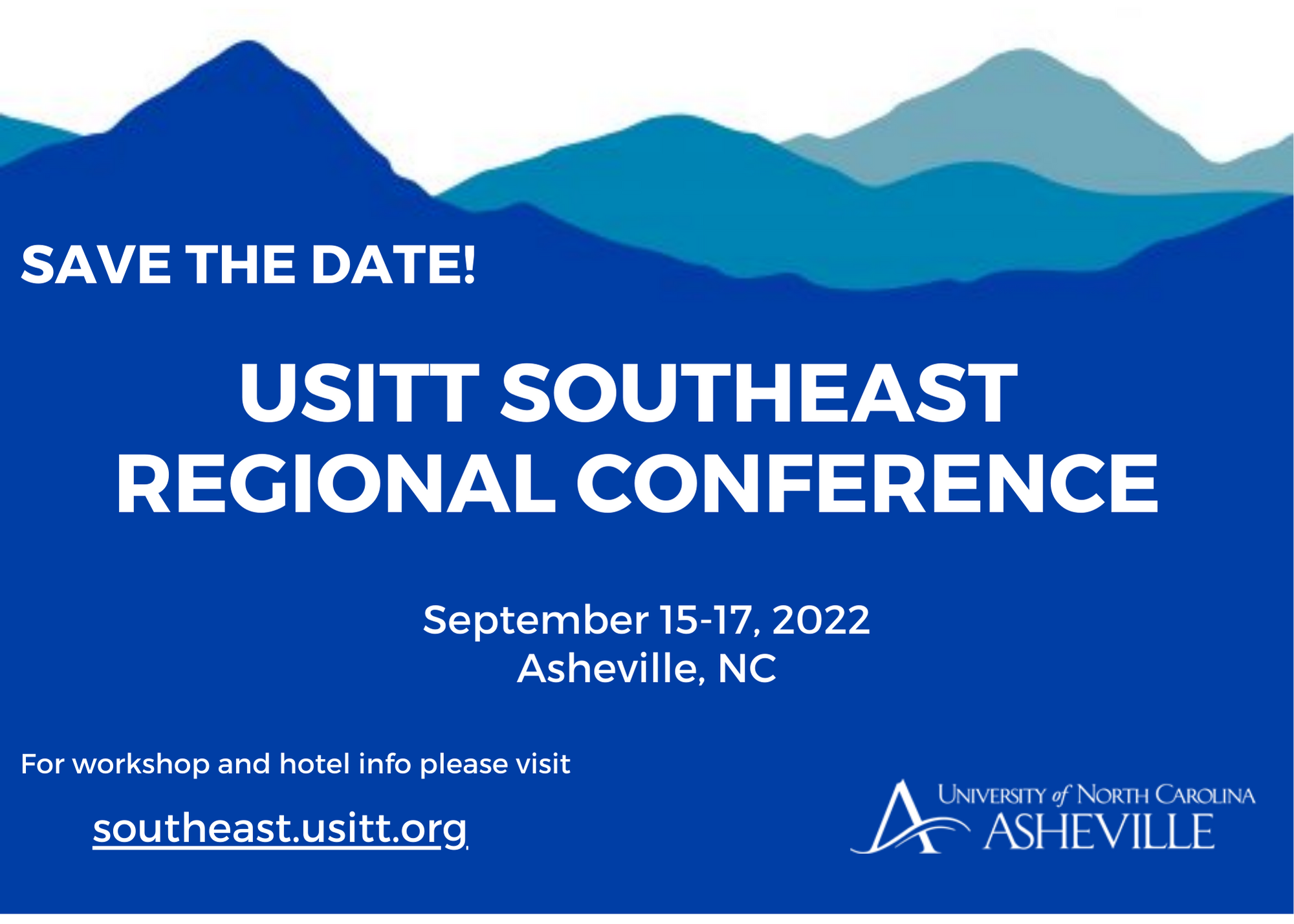 USITT Southeast is proud to be back with the 2022 Regional Conference and Student Design Expo, Sept.15-17. The event will be hosted this year by The University of North Carolina, Asheville. Registration will include access to conference workshops and events, entry fee into Student Design Expo (students only, see more information below), shuttle service for designated hotels, conference venues and downtown Asheville, and a one-year membership to USITT-SE. You must be an active USITT-SE member to attend the conference.
*Masks are strongly recommended for any indoor events.
Some of the events for the conference include:
Workshops on 3D Printing, Foley AND Digital Sound techniques, 19th century Ribbon and Trim and more!
Student Design Expo (Registration due by 9.9.22, Materials Due at conference start, 9.15.22)
Ongoing Portfolio/Resume Review with slots available throughout the length of the conference
Networking events at local establishments
Art Walks and other events with local artists
Keynote by costume designer Hannah Charman
Student Design/Tech Expo
The 2022 USITT-SE Regional Conference's Design/Tech Expo will showcase student work in an onsite gallery. Costume, scenery, lighting, sound, properties, and projection designs will be displayed with technical production and costume technology projects. A jury of professional designers, artisans, and technologists will identify (up to three) particularly distinguished student works. USITT-SE will honor up to three selected students with registration fees for the 2023 USITT Conference & Stage Expo. The deadline to register for the Expo is Sept. 9, 2022.
You will need to submit a conference fee payment (there is no additional fee for the Expo this year!) and fill out the Regional Conference Registration Form before your design expo registration will be confirmed and you will be emailed more information about the Expo.
For more information on the conference, Student Design/Tech Expo. transportation, housing, and to register, click here.