TECHnically Speaking: 2021 YDMT Series Feat. Scenic & Costume Designer Christian Fleming
March 31, 2021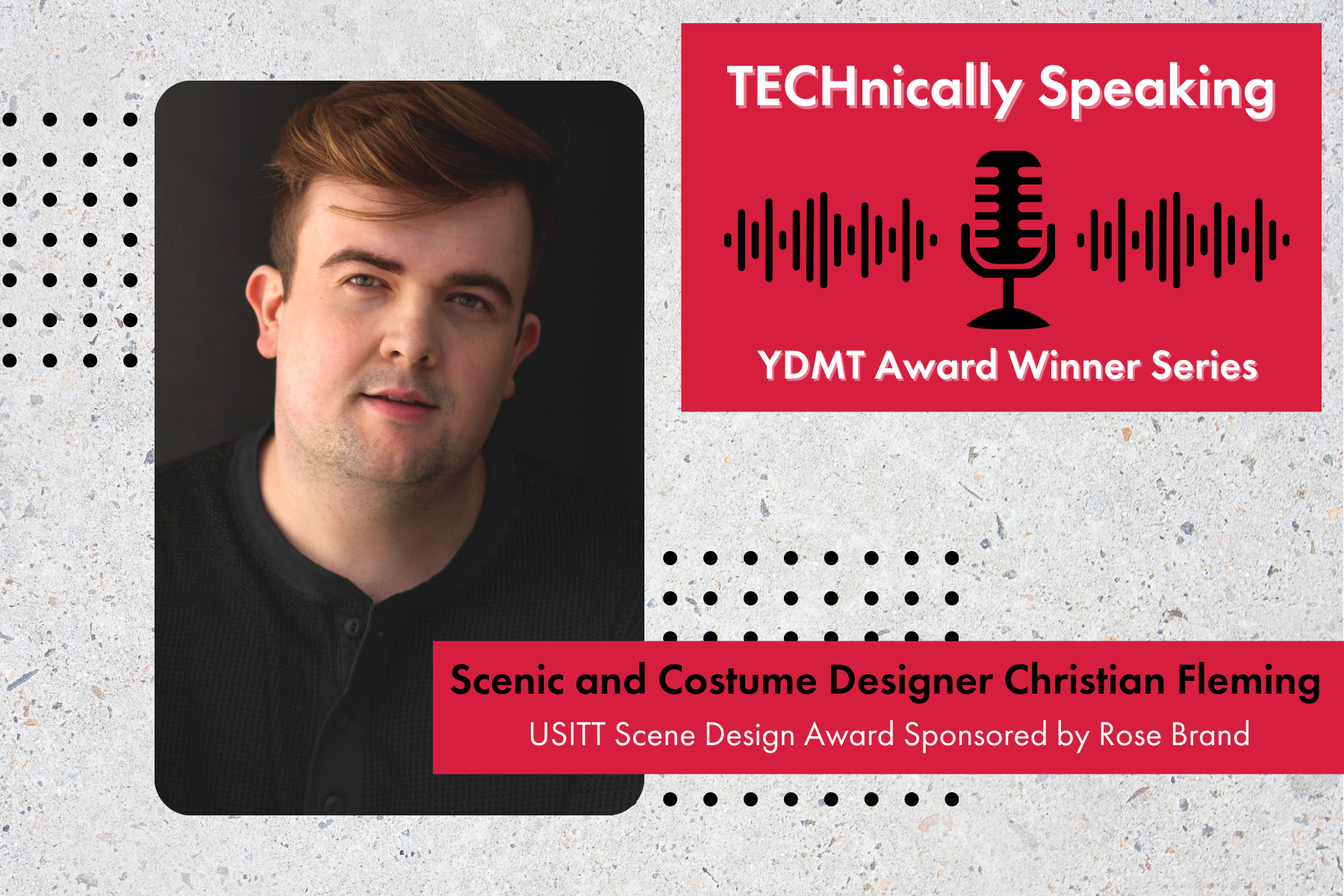 We're kicking off our 2021 YDMT Award Winner podcast series with USITT Scene Design Award Sponsored by Rose Brand Winner, Christian Fleming. Christian is a freelance scenic and costume designer based in Manhattan. He holds an MFA in Scenic Design from Carnegie Mellon University School of Drama and recently had his work showcased at Design Showcase West at UCLA. 
In this episode, we discussed his award win, what inspires him as a designer, his creative process, how he's navigated his new career in the industry during the Pandemic, and much more.
If you'd like to keep up with Christian and his work, you can visit his website at christianfleming.design.
Listen to the full episode here or wherever you get your podcasts by searching TECHnically Speaking.
TECHnically Speaking is a public service of USITT, which seeks to have a broad conversation on topics of interest to its members, but it is neither a legal interpretation nor a statement of Institute policy. The views expressed on this podcast by guests are their own and their appearance herein does not imply an endorsement of them or of any entity they may represent. Reference to any specific product or idea does not constitute an endorsement or recommendation. Views, opinions, recommendations or use cases expressed on this podcast do not necessarily reflect the views of USITT, its Board members or employees.