Make Your Gift to Support USITT
Your Generosity is Critical to Making Our Programming Possible!
Choose Your Fund Below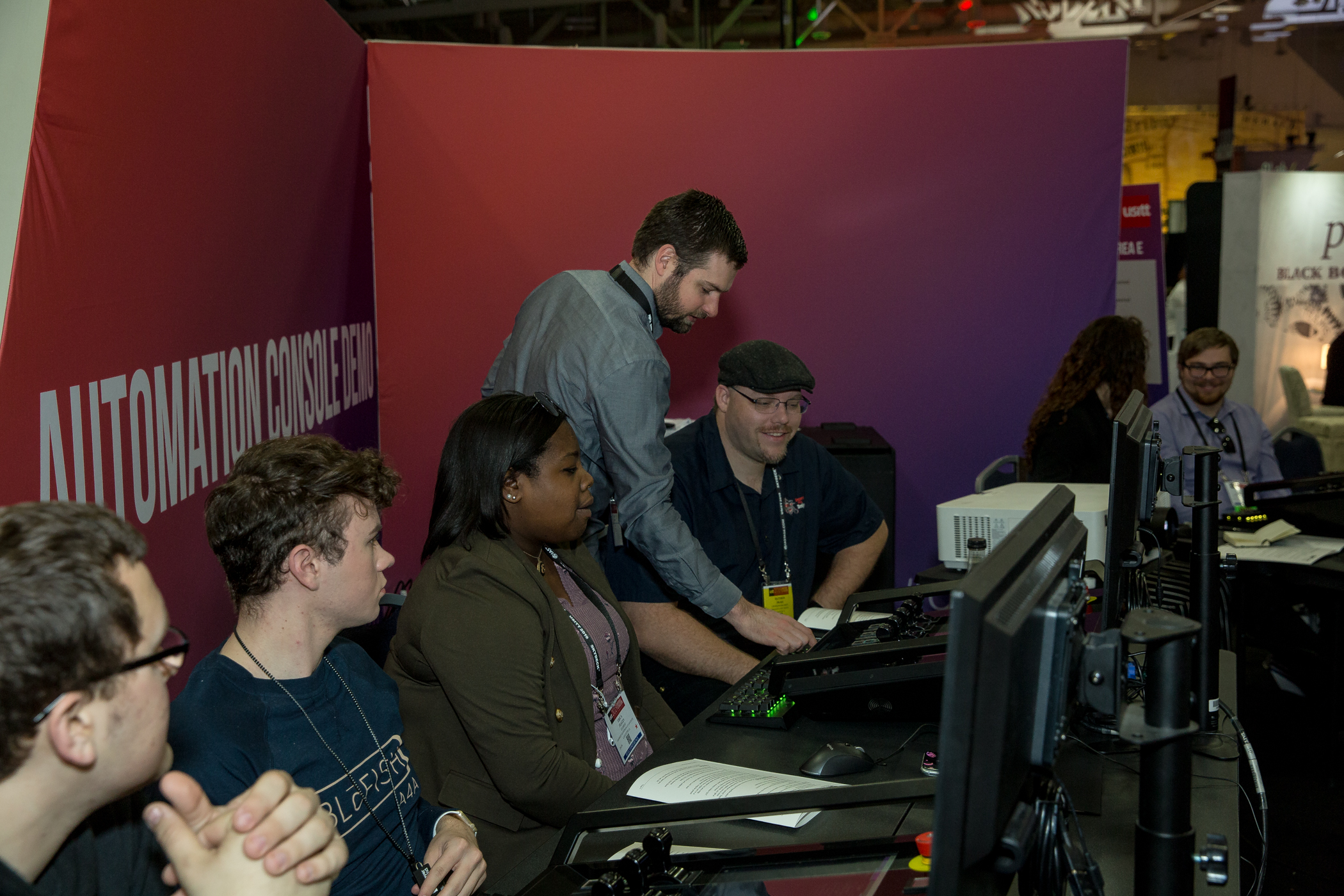 Every year USITT raises money to support member services and programming and to enhance its ability to provide lifelong learning and professional development opportunities. Your contributions help USITT fund research and development projects, recognize and reward member accomplishments, promote health and safety in the industry, and support the vital work of building a more inclusive design and technology community. Thank you!
General Operations - Gifts to the General Operations Fund help us help others by lowering the cost of education and training, maintaining the website, supporting the production of publications.
New Century Fund for Young Professionals - This fund supports initiatives for the next generation of design and technology professionals, including supporting the funding of the Young Designers, Managers, & Technicians Awards.
Tayneshia Jefferson Fund for Inclusion  - This fund is the cornerstone of USITT's efforts to grow opportunities for underrepresented populations in design and technology, supporting initiatives, programs, scholarships and other activities that promote equity, diversity and inclusion of underrepresented people in USITT and the industry. Our Diversity Initiative, including the Collier Robert Woods, Jr. Scholarship and the LDI/Pat Mackay Diversity in Design Scholarship are supported through this fund, as is the David Grindle Leadership Fund. 
Rigging Safety Fund  - This fund supports the Rigging Safety Initiative which provides safety inspections and training for secondary schools in the United States. RSI has already improved stage safety at more than 120 secondary schools impacting more than 150,000 students.
Professional Development Fund - This fund supports training and professional development opportunities for members who are not currently engaged in an accredited academic program of study. The Sherry Wagner-Henry Leadership Development Initiative, the Ken Vannice Electrical Education Program, and the Jay O. Glerum Rigging Masterclasses are some of the programs that are supported through this fund. Donations to the Sherry Wagner-Henry Leadership Development Initiative can be given here.
Fellows Fund - The Fellows Fund provides seed funding for new initiatives allowing USITT to act quickly and responsively to opportunities.
Edward F. Kook Fund for Research - Projects both small and large that will advance the industry are supported through this fund. It provided a portion of the seed money to develop the LED Ellipsoidal Fixture and has also supported research to determine safe operations during the COVID-19 pandemic. 
Samuel Scripps International Fund - USITT's global reach and much of the Institute's work abroad is made possible by this fund. It also helps fund master artists coming to the United States to share their skills and talents.
USITT Future Fund - This fund works to grow and support projects for the future of USITT. Gifts are restricted and only the investment growth of this fund is used.
Access our online donation system below to make a gift. To make your gift using a stock transfer, IRA distribution or other payment method, or to develop a multi-year payment plan for your gift, please contact the National Office.
You may also send your gift to:
USITT
ATTN: Development Department
290 Elwood Davis Rd., Suite 100
Liverpool, NY 13088
Planned Giving and the USITT Loft Block Society
People who have made gifts to USITT through their wills and estates are included in the Loft Block Society. Their support ensures the Institute will continue to rise for many years to come. Learn more about the Loft Block Society.
The United States Institute for Theatre Technology is a 501(c)3 corporation (Tax ID #13-6216921). Gifts to all Funds are tax deductible to the fullest extent of the law. Required charitable disclosure statements may be found in the footer of any page on usitt.org.