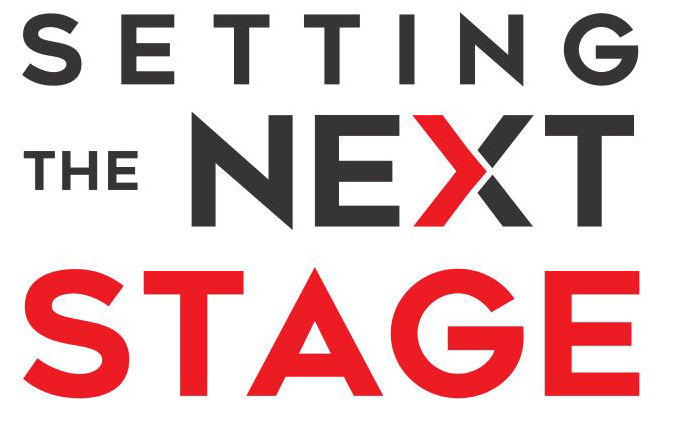 Support USITT by Setting the Next Stage Today
USITT will be celebrating its 60th anniversary in 2020.  In recognition of this major milestone, the Institute's Board has authorized an ambitious fund-raising campaign and we want to give you an opportunity to get involved by making certain USITT is ready to tackle the challenges that will come in its next 60 years.
The Setting the Next Stage campaign was announced at our 2019 Annual Meeting in Louisville. Past President Mark Shanda announced that the Institute was already well over halfway to its goal of raising $600,000 before the 2020 Conference.
Be a part of this exciting campaign so that USITT can celebrate your commitment as an early leader in this transformational endeavor for our Institute and our industry.
Setting the Next Stage will provide improved financial liquidity, security and stability for the Institute, while establishing a strong platform for growth in member services and programming. Newly raised funds given throughout the campaign will be distributed at the donor's request to any one of our four well-established funds:
Edward F. Kook Fund to support research

New Century Fund to support awards and early career programs, diversity and inclusion initiatives and the Rigging Safety Initiative

Samuel H. Scripps International Fund to support international activities

USITT Fund to support projects for the future of USITT.  Gifts are restricted and only the investment growth of this fund is used.
The campaign goal will raise $100,000 each for the Kook Fund and the Scripps Fund; $200,000 each to the New Century Fund and the USITT Fund.  Additionally, the campaign seeks to increase the numbers of people who join the Loft Block Society, USITT's planned giving program.
Access our online pledge forms below to make a one-time gift in the total amount of your pledge or to devise a multi-year pledge payment schedule. To make your gift using a stock transfer, IRA distribution or other payment method, contact Carol Carrigan in the National Office.