Equity, Diversity, and Inclusion in USITT
We at USITT know the importance of equity, diversity, and inclusion in the technical theatre and live entertainment industries. Throughout our history, we have made great strides in the evolution of ED&I by creating various programs and initiatives that you can learn more about on this page.
Support of Black Lives Matter Movement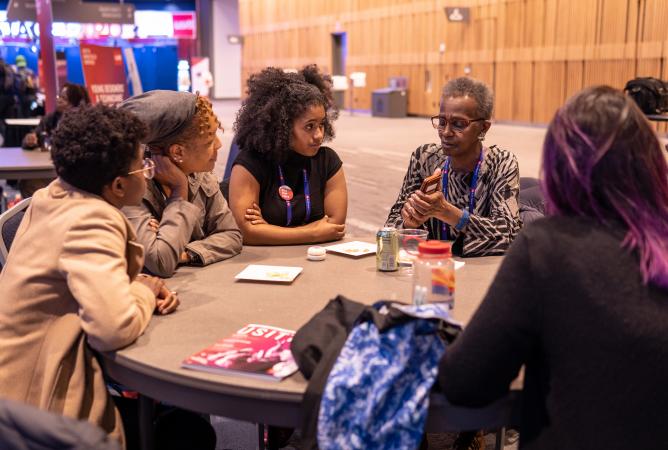 Equity, Diversity, & Inclusion Committee
The Equity, Diversity, & Inclusion Committee is responsible for supporting and promoting equity, diversity, and inclusion within USITT's programs and projects and the Institute as a whole. Read the Institute's statement on Diversity.
View the Committee's members here.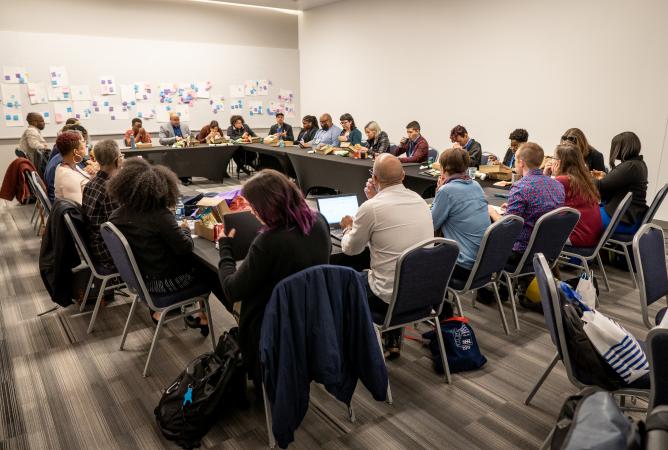 Gateway Program
USITT's Gateway Program is a mentorship opportunity for students from underrepresented populations within our industry. A professional mentor for a similar background and career path will guide and maximize each mentee's experience at the USITT Annual Conference & Stage Expo.
Read more about this program here.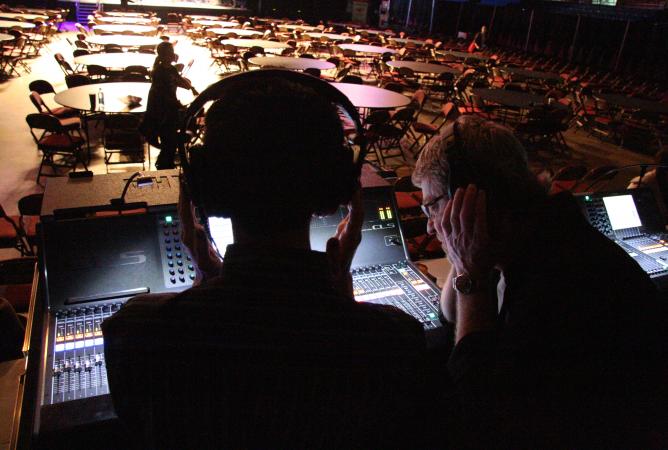 JobsUSITT Compensation Requirement
A Conversation on Diversity and Anti-Racism in Entertainment Design
This conversation was presented by USITT and Live Design International, and took place on Friday, July 10. It was moderated by David Stewart, USITT Board member and Production Manager for Disney Parks Live Entertainment.
Panelists included lighting designer Xavier Pierce, lighting/projection designer and Associate Professor of Professional Practice at TCU Roma Flowers, Director of Production at the Repertory Theatre of St. Louis Lawrence Bennett, lighting designer at the HowlRound Theatre Porsche McGovern, lighting designer Rachael Blackwell, and lighting designer and project manager Ebony Madry.