Theatre Design & Technology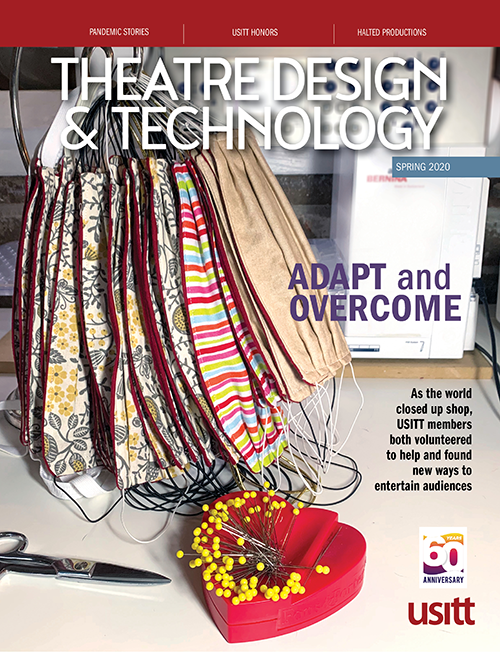 The journal of USITT, Theatre Design & Technology, is published five times per year by the Institute as a benefit to its members. The Portfolio issue, which debuted in 2020, is the only issue which will not available online to members.
For member access to the latest edition, click here.
Read a sample article.
USITT is currently reconfiguring its archives. During this time, the Bellman Archive may not be available. We regret any inconvenience.