Theatre Design & Technology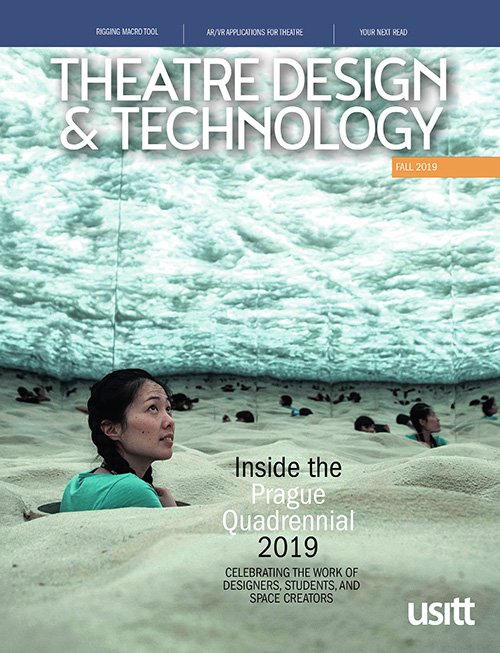 The journal of USITT, Theatre Design & Technology, is published five times per year by the Institute as a benefit to its members.
Occasionally, selected synopses of articles are available to the general public, however, a current membership at any level is required to read the publication online.
To access the latest edition, or any edition dating back to 1965 in the Willard Bellman Archive, please login.
USITT is currently reconfiguring its archives. During this time, the Bellman Archive may not be available. We regret any inconvenience.