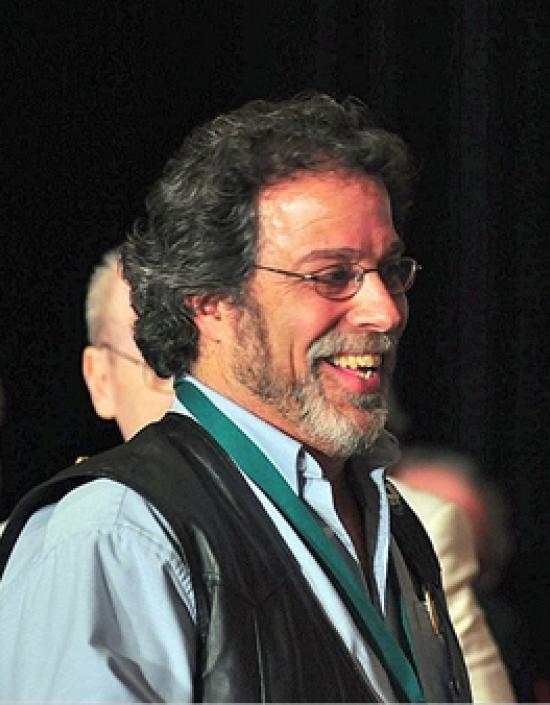 Bill Sapsis
Your earliest memories of the institute?
Attending my first USITT conference.   1983 in Corpus Christi, Texas.  It was an auspicious beginning.
Your favorite USITT memory?
Stump the Rigger sessions with Jack Suesse at the Conferences.
Career Highlights:
Head rigger at the Marriott Marquis Theatre, Times Square and the Palladium Nightclub

Rigging for White House events during the 1990's

A neighborhood production of Peter Pan for 8 year old kids in Philadelphia.

Training classes for Cirque du Soleil
Short list of USITT involvement:
Two Term Board of Director

Finance Committee Member

Fellow

Exhibitors Committee
USITT members who have made a difference to you:
About being a Fellow?
Awe inspiring to be able to share experiences with people like Richard Pilbrow, Joe Aldridge, Jack Suesse and Jay Glerum
What does USITT means to you personally?
The Institute has given me the opportunity to work not only with the leading industry professionals of today, but also with the students who will be the leading industry professionals of tomorrow
Your publications:
Heads! And Tales, Uncle Bill's Musings on the Theatrical Experience

Entertainment Rigging for the 21st Century
Mentoring?
You betcha.  As often as I can.   Both as a mentor and a mentee.