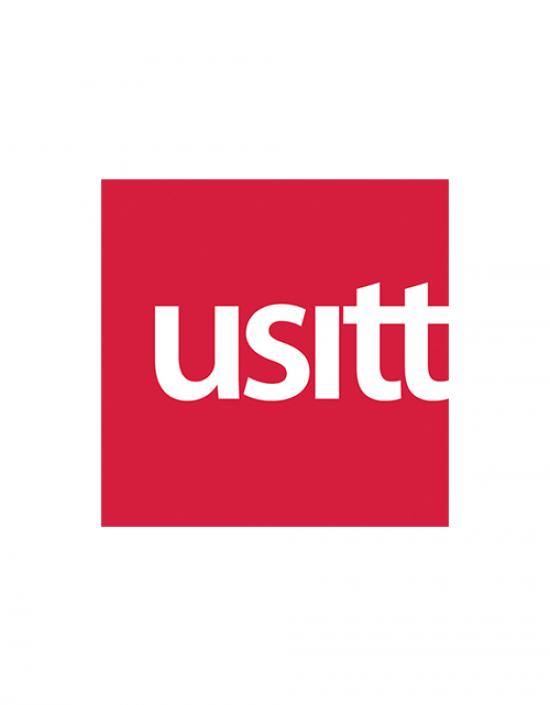 George F. Petterson
(1920-1989)
Education/Training:
Illinois Institute of Technology, graduate
Employment history:
Volunteered as a stage hand at Mundelein College at age 14 (1935)

Set Designer, Mundelein College at age 19 (1939)

U.S. Army Air Corps, (World War II; see decorations below)

Technical director, and Theatre department head, Mundelein College, (1942-1989) Editor's note: In addition to his production and administrative duties Mr. Petterson also taught scene design and stagecraft courses.
Production Manager and Scenic Director for the first WGN-TV broadcasts (January, 1948-1963) Editor's note: Mr. Petterson started WGN's production department with a drawing board and a clothes closet for an office. From this beginning he supervised set and prop creation, makeup design and lighting.  His commitment to innovative set designs won him acclaim as one of the nation's first television production designers and technicians.
Designer, Art Drapery Studios, (1963-1989) Editor's note: This company was a leading manufacturer and supplier of theatrical soft goods throughout the Midwest. Mr. Petterson was the owner and president of the company at the time of his death.
USITT Involvement and Offices Held:
Long-time Commercial Member

Treasurer, both National organization and Midwest Section

Founding member, Midwest Section
Awards and Honors:
Elected USITT Fellow (1978)

Military Honors: Purple Heart, Distinguished Flying Cross, and Air Medal

Honored for 50 years of service and association with Mundelein College (1985)