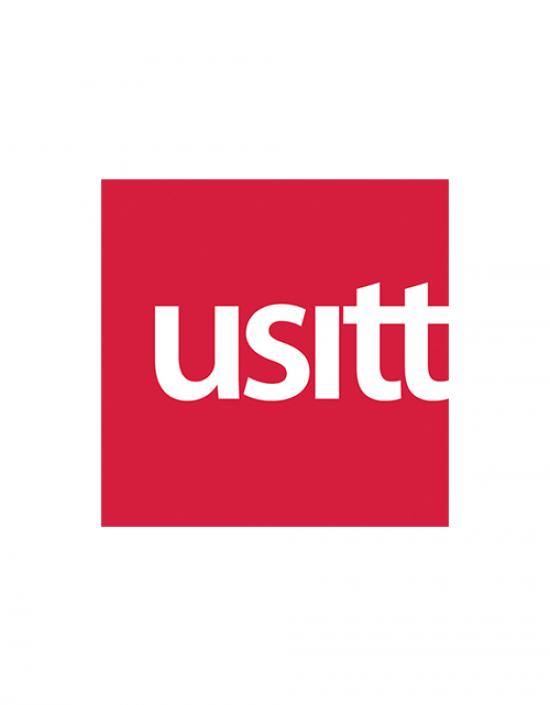 Horace Robinson
(1909-2009)
Horace Robinson, professor emeritus at the University of Oregon and theatre education pioneer, died recently in Eugene, Oregon. Mr. Robinson joined the university faculty as technical director and scene designer, and became the director of the University Theatre between 1946 and 1970. In 1949, he designed a new, innovative theatre building for the campus. It was named for him when he retired in 1975, after 42 years of teaching and directing over 100 productions.

Joel Rubin, USITT Co-Founder and Past President, remembered Mr. Robinson clearly. "He had always seemed to me to be a giant in educational theatre. He was already president of AETA when I met him and, unlike most of his predecessors, took great interest in the theatre architecture and technical development committees. "Horace published definitive arguments for including working theatres in schools rather than the then prevalent 'gymnatoriums' and 'cafetoriums.' He nurtured our interest in theatre architecture, particularly the design of theatres on a scale proper for student training. I also remember Horace in board meetings of AETA. He had a stentorian voice that commanded attention, and he was normally brief and always very logical. Horace was a great mentor to those seeking to make theatre our profession, and particularly helpful to those of us who wanted to work in the more technical areas."

USITT recognized Mr. Robinson's contributions to the field with a Special Citation in 2008 for his "pioneering and enduring contribution to the establishment of educational theatre in America and prodigious efforts advocating for design excellence in the theatre architecture for these programs, … and extraordinary lifetime of leadership and inspiration for generations of theatre students and faculty."
A memorial was held for Mr. Robinson on the University of Oregon campus in the Robinson Theatre, a place he had not only built but instilled with his long-standing
commitment to theatre and education.
Remembrance by Alexandra Bonds