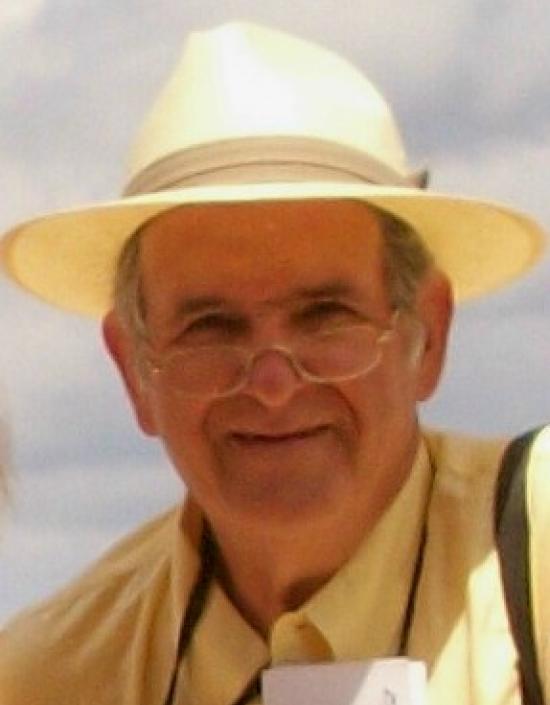 Jack Schmidt
Earliest memory of the Institute –
signing up for a student membership as an undergrad at Colorado State College (Now the University of Northern Colorado), encouraged by Dr. Welby Wolfe, chairman of the Theatre Department.
After graduation, lost track of the Institute until I joined Strong International (now Strong Entertainment Lighting) as spotlight sales manager, and went to the Oakland Conference in 1986. I began to be really involved at and after the 1989 Calgary conference.
Favorite memories:
Visiting Fallingwater with Rick Stephens, Joe Aldridge, hosted by David Will after the Pittsburgh conference, the board meeting in Nashville in '93, I think, and an informal bull session in Wichita that should have been taped for the gender issues forum.
Career Highlights:    
MA, University of Northern Colorado, 1970.
Technical Director, Omaha Playhouse, 1970-73.
Designer/Production Manager, Omaha Ballet 1974-84.
Product Sales Manager, Spotlight Division, Strong International, 1985-2005
Member IATSE Local 42, Omaha - Fremont - Council Bluffs - Sioux City 1979-present. Current 1st Vice President.
Involvement:     
Appointed to the USITT Board by Sarah Nash Gates to represent exhibitors, Member of the board 1992-94, concurrently a board member of TDA/ESTA, served as a liaison between the two organizations. Served on various committees including conference site selection.
Memorable Characters:
Wil Bellman, Van Phillips, Dr. Doom, Gino Montgomery, Sarah Nash Gates, Rick Stephens, Joy Emery, Dave Will, Carolyn Satter - the list is endless
About being a Fellow:
A humbling honor, which I'm still trying to live up to.
What USITT means to me
I don't know where to start. A forum for meeting the most fascinating, involved and involving, passionate people I can imagine. A place to make the best friends a person could possibly have.