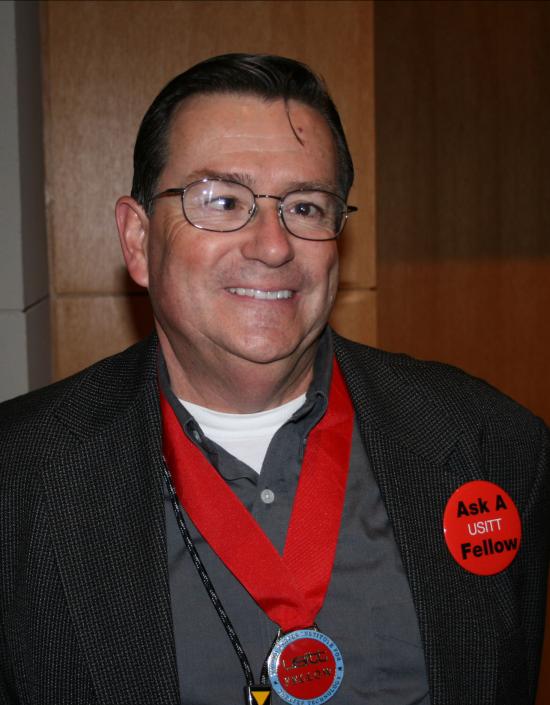 Paul Vincent
Paul Vincent is the owner and President of Vincent Lighting Systems Company, which sells and services theatre, television and architectural lighting control systems and equipment. Vincent Lighting Systems also provides an extensive rental inventory, production services and theatrical supplies.  Offices are located in Cleveland, Cincinnati, Pittsburgh and Detroit. Mr. Vincent founded the business in 1978.
He is a graduate of the University of Cincinnati with a B.A. in Communication and an M.A. in Theatre.  Mr. Vincent worked for Kliegl Bros. in New York as a project salesperson and tradeshow manager; he also was mid-west regional sales manager for Colortran and eastern operations manager for Strand Lighting before starting his own business.
Mr. Vincent served for five years as President of the Entertainment Services and Technology Association (ESTA), a professional industry trade association.  He also served as Vice-President the previous three years. He most recently served as Chair of the Technical Standards Committee. Vincent Lighting Systems is one of the founding members of ESTA.  ESTA merged with the Professional Lighting and Sound Association (PLASA) effective January, 2011 which now serves more than 1200 members.
Mr. Vincent has been a member of the United States Institute for Theatre Technology (USITT) since 1974 and became a member of the Ohio Valley Section in 1978.  He served as Section Chair from 1980 to 1982 and currently serves as chair of the membership committee.  Vincent Lighting Systems is a contributing member of USITT National and a sustaining member of the USITT Ohio Valley Section.  Mr. Vincent was recognized as a Fellow of the Institute in 2004 for his contributions to theatre and service to USITT.  In 2009 he received USITT's Thomas DeGaetani Award for his leadership in the entertainment industry.  He currently serves on the board of USITT.
Mr. Vincent is an advisory board member for the Theatre and Dance Department of Kent State University, Kent, OH, and is also a board member of the Ohio Citizens for the Arts (OCA), Columbus, OH, The Musical Theatre Project (TMTP), Cleveland, OH and The Wally Russell Foundation.  He previously served as a board member for the Pittsburgh Irish and Classical Theatre (PICT) and Cabaret Pittsburgh.
Vincent Lighting Systems is a sustaining member of the Illuminating Engineering Society of North America (IESNA), as well as a corporate member of the International Special Events Society (ISES).  Mr. Vincent is a member of the Ohio Educational Theatre Association (OEdTA) Hall of Fame.  He has presented numerous lighting workshops and seminars over the past thirty-seven years to students, end users, architects, electrical engineers and electrical contractors.