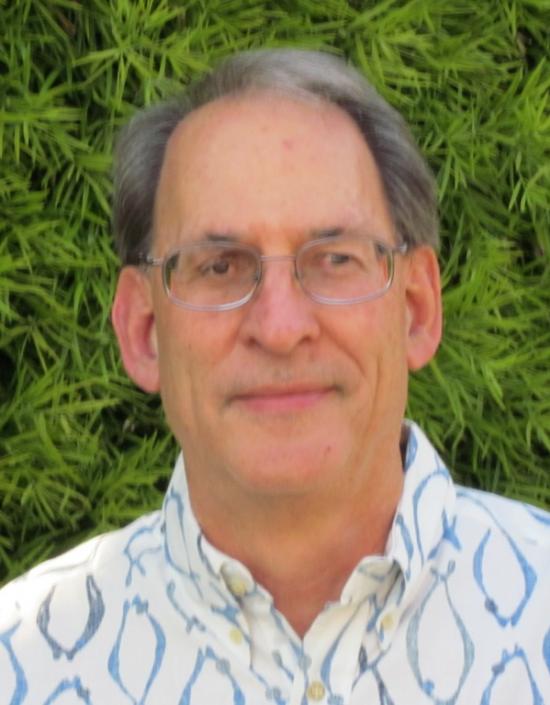 Reid Neslage
Your earliest memories of the institute…as in how far back do you go?
I first heard of USITT when applying for a drafting position with a Theatre Consultant, George A. Thomas in Phoenix , Arizona, in the spring of 1972.  He hired me during the interview and said that I would start work after he came back from the USiTT Conference.  Each year, George would come back from the conferences and regale us with stories of the various events.  USITT sounded like a very magical place to be.  I was able to attend my first conference in Phoenix in 1978 and have only missed one since. 
Does anything stand out as your favorite USITT memory?
The sheer awe of attending my first Conference and Stage Expo in 1978. 
Glad that I did not accept Dave Hand's invitation to stay on the houseboat in Corpus Christi in 1983 after hearing the stories.  Also, a bit sorry that I did not accept Dave Hand's invitation to stay on the houseboat in Corpus Christi after hearing the stories. 
Standing on top of the south tower of the Roebling Bridge at sunset during the Cincinnati Conference.  Thanks Richard Nix. 
Short list of your career highlights
Bachelor of Architecture, 1976, Arizona State University

George Thomas Associates, Phoenix, AZ, 1972-1977.  Working for a Theatre Consultant in the design and specification of theatrical equipment systems.

H & H Specialties Inc., South El Monte, CA , 1977-present.  Vice President 1977-2008.  President 2008-present. 

Involvement in various rigging related conferences, panels, and standards through USITT since 1980.
Short list of your various involvement in the institute
Vice Commissioner of Health & Safety, mid 1980's.
Development with Randy Davidson of various Rigging Inspection Workshops and Rigging Conferences.
Helped organize and participated in many rigging related panels during the conferences since 1980.
Participated in 33 Stage Expo's
If you were to make a short list of the memorable USITT characters that have made a difference to you, who would they be?
George A. Thomas for developing in me the love of theatre that I didn't know existed.  For that I will forever grateful.  
Randall Davidson for his mentoring in theatre safety and giving me the opportunity of working closely with him on various projects throughout the years. 
George T. Howard for the sheer knowledge of his craft. 
Anything you want to say about being a fellow?
It is a privilege to be associated with so many individuals that have made such a profound difference in the performing arts worldwide. 
Anything you'd like to add about what the USITT means to you personally?
USITT has allowed me to work and become friends with so many individuals that are truly passionate about their craft.
List of books that you recommend about the field
Stage Rigging Handbook
Mentoring—is there an area that you'd be happy to mentor students, officers, commissions about?
In any aspect that might be useful.